Vietnamese students in Russia join summer camp

The fourth Obninsk Summer Camp (OSC) of Vietnamese students in Russia took place in the country's Kaluga province on September 14-15, drawing about 200 participants.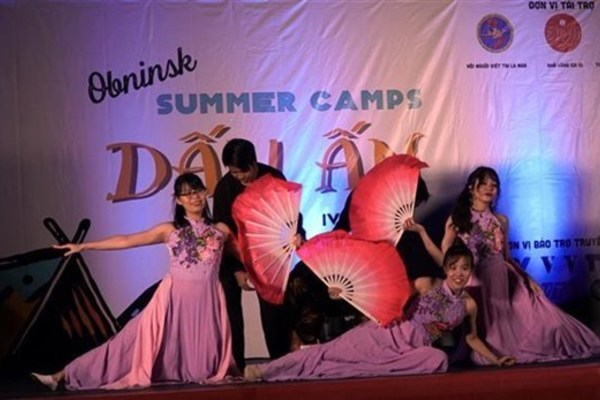 A performance at the summer camp
The activity was held with the support of the Embassy of Vietnam in Russia and the Vietnamese Association in Russia. Along with a campfire, it featured various art programmes staged by students in universities in Moscow, Kaluga and other localities of Voronezh and Vladimir.
Speaking at the OSC 2019, Counsellor at the Vietnamese Embassy Nguyen Quynh Mai said the event offers a rendezvous for Vietnamese students in Russia to meet and inspire one another in their study.
The OSC is among the biggest activities for overseas Vietnamese students in Russia and the world over, totalling nearly 1,500 participants of more than 50 universities in 20 Russian localities./. VNA