Vietnamese language, culture taught in French university

Vietnamese language and culture have been officially included in the teaching programme of Paul-Valéry University, Montpellier 3 in France's Occitanie region as part of cooperation between the university and the Vietnam National University – Hanoi.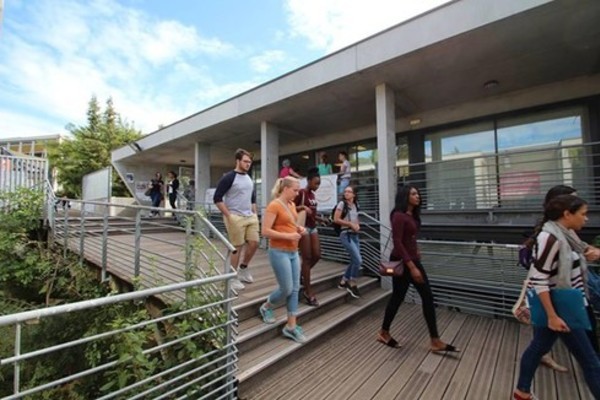 Paul-Valéry University, Montpellier 3
Vietnamese Ambassador to France Nguyen Thiep described this as a big and breakthrough event, saying the course will train young French researchers in Vietnam, contributing to promoting exchanges and cooperation between the two countries.
Some universities in Lyon and Marseille cities have also suggested the exchange of scholarships with the Vietnamese side, according to the ambassador.
Prof. Pierre Journoud of Paul-Valéry University, Montpellier 3, who has researched Vietnam as well as relations between the two countries for a long time, laid the foundation for the formation of the training course.
The historian touched upon issues regarding Asia-Pacific and Vietnam's struggles for national liberation at symposiums, attracting the attention of many French students.
The first Vietnamese language and culture training course at Paul-Valéry University, Montpellier 3 will begin in mid-October with the participation of 20 students. VNA