Vietnamese culture spotlighted at Russian university

The Vietnamese Culture Week took place at Ural Federal University in the Russian city of Ekaterinburg from November 19-26 as part of the Vietnam-Russia Year 2019.
The event was jointly held by Vietnamese students in Ekaterinburg with the support of the Vietnamese Consulate General and the local Vietnamese community, aiming to introduce Vietnamese culture to Russian and international friends.
It was the first time that such a programme featuring Vietnamese culture had been held at Ural Federal University and Ekaterinburg.
During the week, a wide range of activities were held to promote Vietnamese culture, arts and food.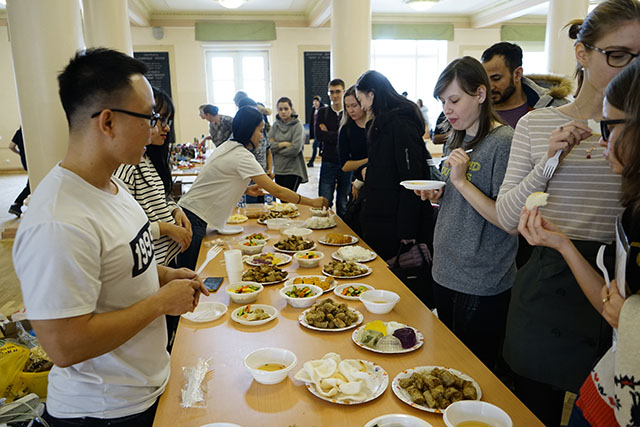 Russian students enjoy Vietnamese food.
At a gala concert within the event, Vietnamese students took international friends to explore Vietnamese history, from the earliest states of Van Lang and Au Lac to the modern times, as well as its unique culture through folk dances and fashion performances.
The culture week concluded with a success, leaving Russian and international friends with a good impression of Vietnamese culture, thereby strengthening the cultural exchange between the two countries.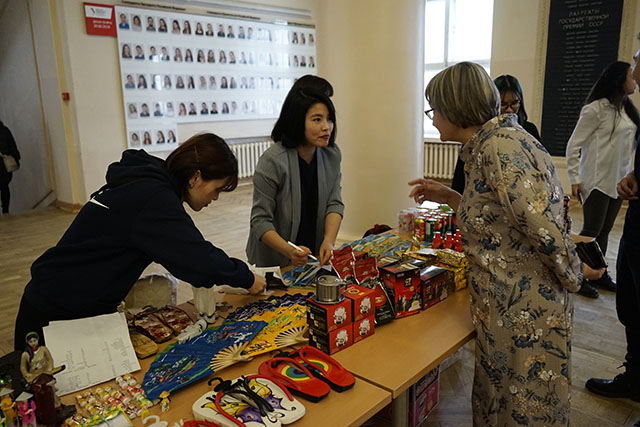 A display of Vietnamese traditional handicraf products
Nhan Dan