Vietnamese Association in Fukuoka formed

More than 100 delegates representing the Vietnamese community in Fukuoka of Japan met in a meeting on September 8 to decide the establishment of the Vietnamese Association in the region.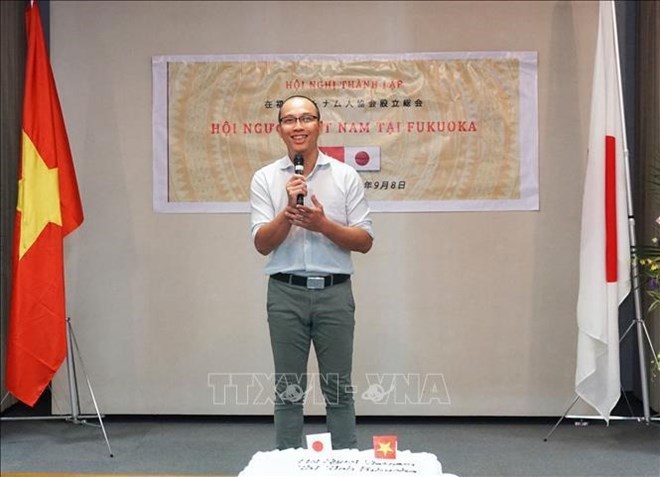 Director of the HSC Japan Company Do Phu Son is elected as President of the Vietnamese Association in Fukuoka.
At the event, they adopted the charter of the association and elected 18 members of the provisional Standing Committee led by Do Phu Son, Director of the HSC Japan Company who has lived in Japan for 14 years and made positive contributions to the development of the Vietnamese community.
Nguyen Duy Anh, Director of the GAG Japanese school, was selected as vice president of the association.
Addressing the event, Son pledged to work hard to foster solidarity of the community and complete all tasks of the association.
Participants at the event, coming from different social groups such as the youth, students, scientists, apprentices, entrepreneurs, office staff, and Buddhism followers, also vowed to contribute to the development the association.
Speaking at the event, Vietnamese Consul General in Fukuoka Vu Binh expressed his belief that the establishment of the association will help strengthen solidarity of the community, maintaining and developing the tradition and culture of the nation as well as promoting the teaching and studying of the Vietnamese language and contributing to bolstering the Vietnam-Japan relations.
Currently, over 33,000 Vietnamese people are living in Kyushu. In the region's capital city of Fukuoka alone, the number of is more than 13,000.-VNA