Vietnam to be a popular choice in post-pandemic time: UK news site
Vietnam is set to be a prime destination for travel after COVID-19, with its expert handling of the pandemic, noted an article published by UK news site yourlocalguardian.co.uk.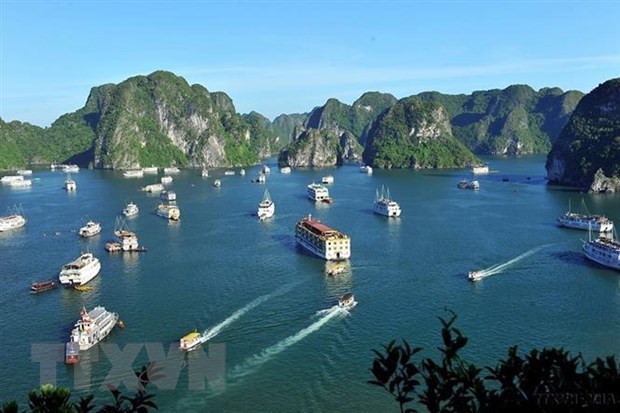 Ha Long Bay in Vietnam's northern province of Quang Ninh 
It stated four reasons that may turn the Southeast Asian nation into the most popular destinations in the post-pandemic period.
Vietnam had already taken quick and decisive measures to safeguard its own population when most other countries in the world were still investigating the emergence of this new and strange virus.
The borders were closed in early 2020, and the government was quick to impose a lockdown, shutting down schools, restaurants and clubs. People were ordered to work from home as much as possible.
"The result of all this is that Vietnam is clearly one of the countries that has managed the outbreak of COVID-19 the best," it affirmed.
As a result, Vietnam's economy is picking up again faster compared to other countries.
Vietnam continues to keep its borders closed, and for good reason. This is fairly unique, the article said, citing that as popular tourist destinations like Egypt have opened up despite having far greater virus numbers.
"Vietnam has this option available to them, which would greatly boost their ailing economy. But the Government has sent a clear message to the world - public health comes first".
Vietnam's handling of the virus has garnered them international praise and the country now has a reputation as safe and dependable with regards to health.
It went on to explain that this criteria in particular, rather than domestic tourist attractions or hospitality, will prove decisive for tourists deciding which country they will visit once the coronavirus is no longer an issue./.VNA