Vietnam's traditional Lunar New Year through the eyes of foreigners

Tet, Vietnam's traditional Lunar New Year, has impressed many foreigners who admit that the holiday helps them understand the close bond of family members and the meaning of family get-togethers during the first days of Spring.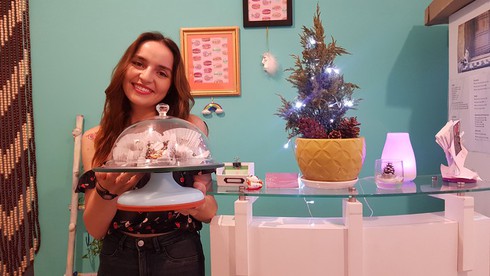 Greta Kam of Lithuania
For every Vietnamese, Tet means the reunion of family members after a year of hard work. For foreigners, Tet is the best time to experience Vietnam's traditional values, customs, beliefs, and culture.
26-year-old Greta Kam of Lithuania has been in Vietnam for 4 years. For her first three experiences of Tet, she travelled to Da Nang, Da Lat, and Nha Trang, 3 of the most popular tourist attractions in the central region. This year, she enjoys Vietnam's biggest holiday in HCMC with a local family.
Greta said she likes preparing Tet feasts, joining the host family's members in paying New Year's visits, going to the pagoda to pray for good health, good luck, practicing to write calligraphy, and particularly wearing the Ao dai, the traditional long dress of Vietnam.
"I have 5 dresses now. I love wearing it. For me, it's the most beautiful dress. It's very feminine and very elegant and I really enjoy wearing it. On Tet holidays, I always wear it," said Greta.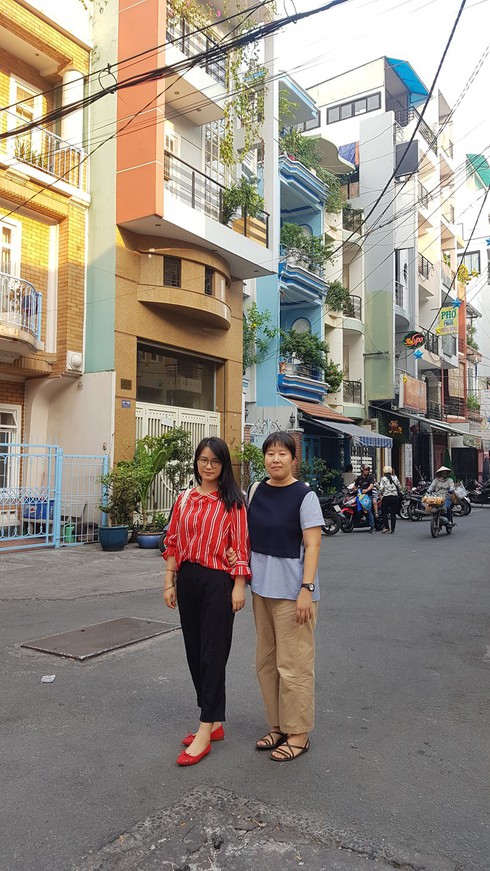 Kim Seo Jung from the Republic of Korea (R)
Four years ago, Kim Seo Jung of the Republic of Korea (RoK), set foot in HCMC at a time when Tet would come in just a week. At that time, she couldn't speak a Vietnamese word, didn't understand the Vietnamese culture, and thought she would have a lonely Tet.
But her new friends in the city invited her as a special guest for the Lunar New Year. She accompanied them to the pagoda, enjoyed traditional dishes, and paid a round of New Year's visits.
According to Kim, Vietnam's Tet is more festive and colorful than in the RoK. But both countries share a similarity – Tet is time for family reunion, Kim said. She recalled an unforgettable experience: "I still remember it was a Tet morning when I swept the house as on other days. The host objected to this but unfortunately I didn't understand Vietnamese. Despite this, I still felt the close bond of the host family who treated me like a family member."
Kim said what impressed her most was that before the new year, many university students made the traditional chung cakes for the poor as Tet is a time for sharing. VOV5

The Lunar New Year, known throughout the nation as Tet, is of great importance to both Vietnamese people and citizens of other Asian countries, with the first day of Tet usually being for family gatherings and the worshipping of ancestors.

You should know do's and don'ts to avoid awkward moments in Vietnam during Tet celebration.