Vietnam calls for establishment of new government in Lebanon
Nguyen Phuong Tra, Deputy Permanent Representative of Vietnam to the United Nations, has called on parties in Lebanon to take prompt action to form a government to help the country avoid collapsing.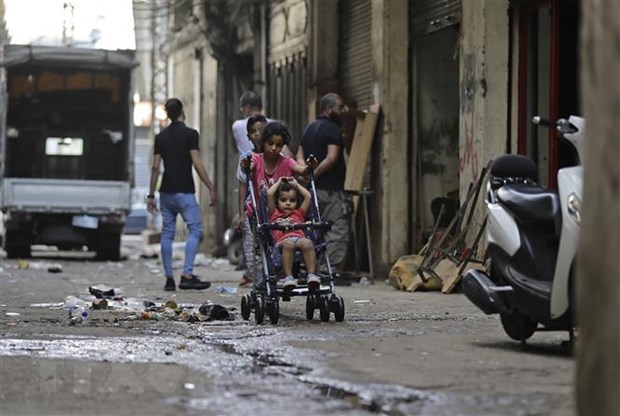 Children at Bab al-Tabbaneh, Tripoli city, Lebanon
Speaking at a meeting of the UN Security Council (UNSC) on July 22, Tra expressed her concern over violations and no progress in the implementation of Resolution 1701.
She appealed to concerned parties to seriously observe the resolution, respect the freedom of movement of the UN Interim Force in Lebanon (UNIFIL), and create conditions for the mission to fully occupy positions as required in a timely manner.
Tra also called on the parties to respect sovereignty and territorial integrity of Lebanon, stop violations of Lebanese airspace, withdraw from occupied areas in the north of the Blue Line, coordinate with the UNIFIL and refrain from acts and statements that would increase tensions.
Vietnam backs the UNIFIL's operations and stands ready for discussions at the UNSC to extend the mandate of the force in the time ahead, she affirmed.
At the meeting, Vietnam and other UNSC member countries expressed their concerns over challenges facing Lebanon in all spheres, and spoke highly of the operations of the UNIFIL in the country.
UN Special Coordinator for Lebanon Joanna Wronecka, Under-Secretary-General for Peace Operations Jean-Pierre Lacroix, and UNIFIL Force Commander Stefano Del Col briefed the council on the situation in Lebanon, the UNIFIL's operations and the implementation of Resolution 1701.
Adopted in August 2006, the resolution calls for the full cessation of hostilities, the deployment of Lebanese forces to Southern Lebanon, parallel withdrawal of Israeli forces behind the Blue Line, strengthening the UNIFIL to facilitate the entry of Lebanese forces in the region and the establishment of a demilitarised zone between the Blue Line and the Litani River. /.
Source: VNA