Int'l efforts needed to end Syria crisis: Vietnamese ambassador
Vietnamese Ambassador Dang Dinh Quy underlined the importance of confidence-building measures and called on parties involved to engage in constructive dialogue concerning Syria's conflict,
 while addressing an UN Security Council (UNSC) videoconference meeting on March 15.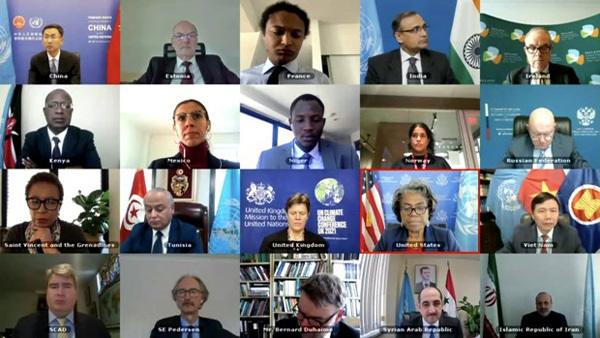 At the meeting. Photos: VNA
"The Syrian conflict has now raged for 10 years — roughly the length of [the First World War and Second World War] combined," Geir Pedersen, Special Envoy of the Secretary-General for Syria, told council members, adding that the tragedy will go down as one of the darkest chapters in recent history.

He stressed the need to put a new means of international discussion in place and a new international format for the necessary diplomacy and cooperation.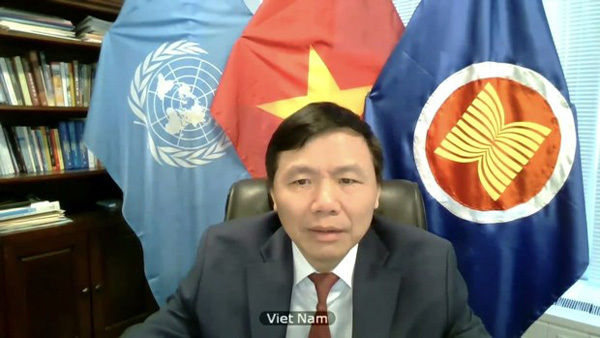 Dang Dinh Quy, Permanent Representative of Vietnam to the UN. 
For his part, Dang Dinh Quy, Permanent Representative of Vietnam to the UN, echoed other council members' view on the necessity of promoting a Syrian-led and Syrian-owned political process in accordance with Resolution 2254 approved by the UNSC in 2015.

He noted international and regional efforts made over the past decade are yet to produce satisfactory outcomes due to a lack of trust between the parties.

Quy called on the sides to restrain themselves from actions that might make the conflict escalate, maintain stability to facilitate negotiation efforts, and offer all-rounded support to Syria to overcome its challenges.  VNA

Ambassador Dang Dinh Quy called on related sides in Syria to enhance cooperation in order to ensure humanitarian aid is not disrupted and is delivered to all regions at the right time.

Vietnam calls for the international community's unity in supporting war-battered Syria, Ambassador Pham Hai Anh, Chargé d'Affaires a.i. at the Vietnamese mission to the UN, told a United Nations Security Council (UNSC) on January 20.