Fashion show introduces Vietnam's brocade weaving and silk in Russia

A fashion show entitled 'Bi An Chim Phuong' (Mystery of the Phoenix), by acclaimed Vietnamese designer Minh Hanh, was held at Tsaritsyno Museum-Reserve in Moscow, Russia, on October 20.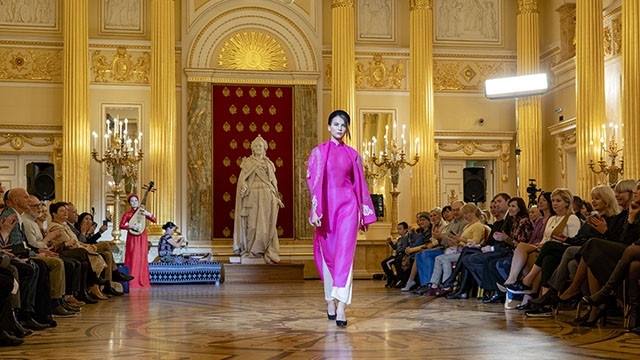 A Vietnamese Ao Dai design introduced at the fashion show
The event featured 70 designs made from Vietnamese traditional silk and Ta Oi ethnic people's brocade. The models' catwalk was accompanied by Vietnamese traditional musical instrument performances by artist Nghiem Thi Thu.
Visitors to the event could also explore the craft of brocade weaving of Ta Oi people through the demonstrations of a Ta Oi ethnic artisan.
Addressing the event, Counsellor at the Vietnamese Embassy in Russia Nguyen Quynh Mai said that the fashion show, which is among the activities celebrating the Vietnam-Russia Cross Year 2019, spotlighted the essence of Vietnamese people's spiritual life.
She expressed her thank to the leading boards of the Tsaritsyno Museum-Reserve, the State Museum of Oriental Art, and relevant units for organising the event, and wished for further cooperation between the cultural agencies of the two countries.
Attending the event, Russian historian Gennady Podborodnikov said that he was really impressed by the show. He revealed that he and his family have visited Vietnam twice and would love to return the country thanks to its friendly people and unique culture.
For her part, designer Minh Hanh said that it was an honour for her to display her collection at the Tsaritsyno Museum-Reserve. She also stressed her desire to boost cultural exchange between Vietnam and Russia.
This was the third time Hanh has introduced her designs to Russian people, following two previous shows in 2018 and June 2019.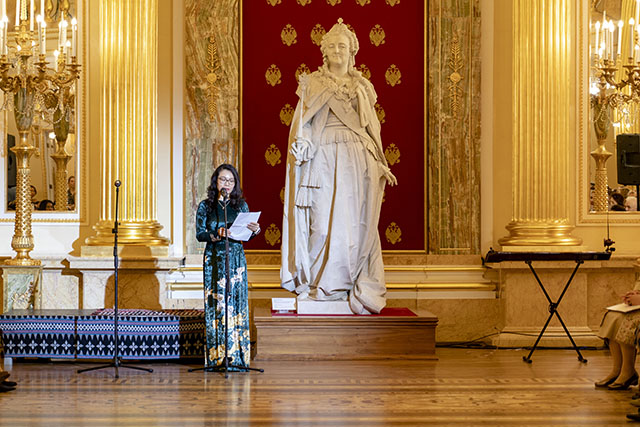 Counsellor at the Vietnamese Embassy in Russia Nguyen Quynh Mai addresses the event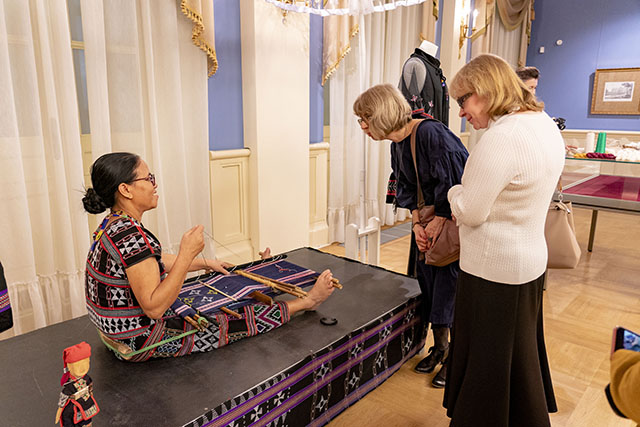 Russian visitors explore the craft of brocade weaving of Ta Oi people through the demonstrations of a Ta Oi ethnic artisan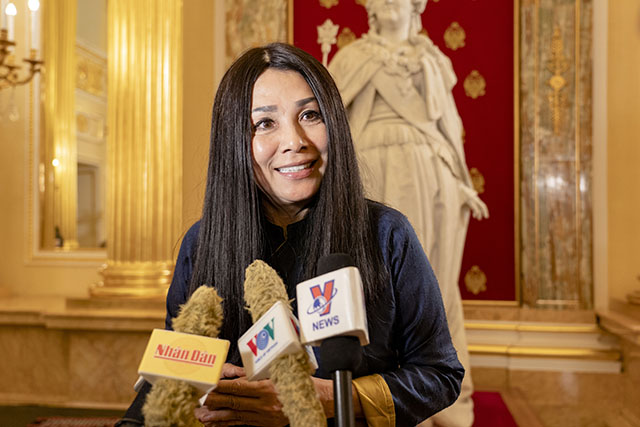 Designer Minh Hanh spoke to the press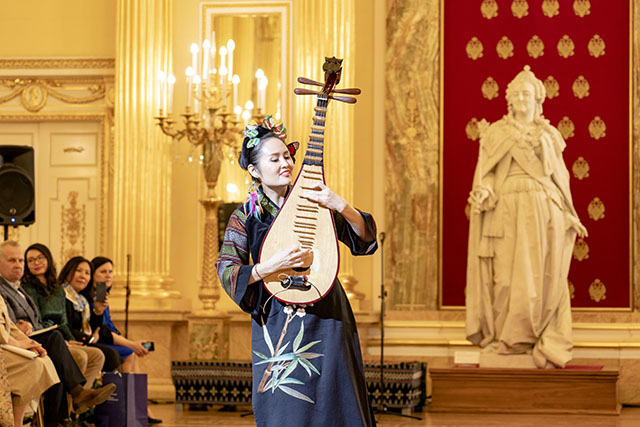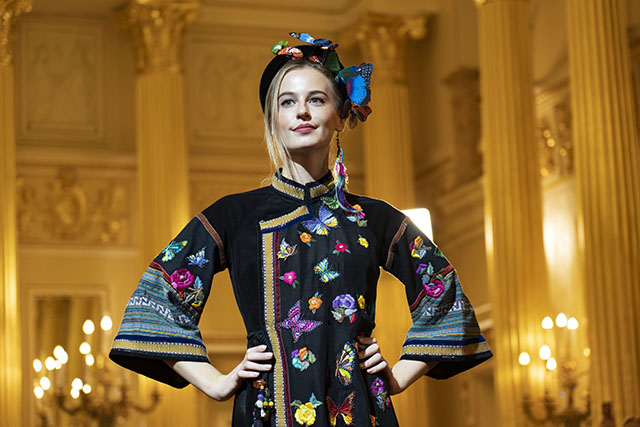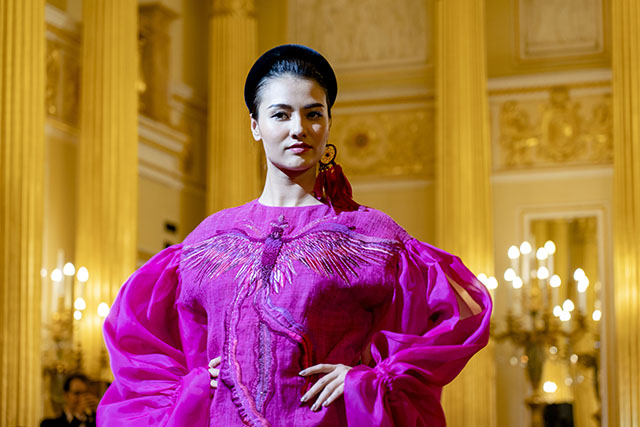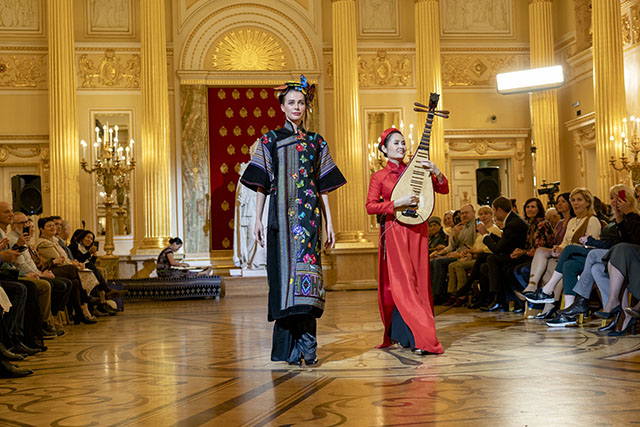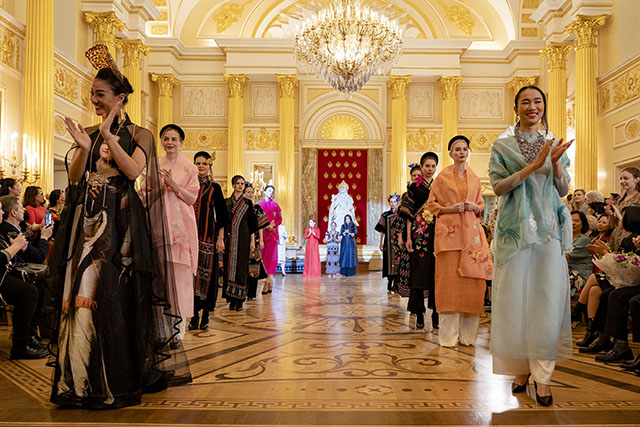 Nhan Dan