A Vietnamese man with huge love for Russia
Duong Chi Kien, chairman of Golden Age Group, received the "Golden Lion" award from the Committee for External Relations of St. Petersburg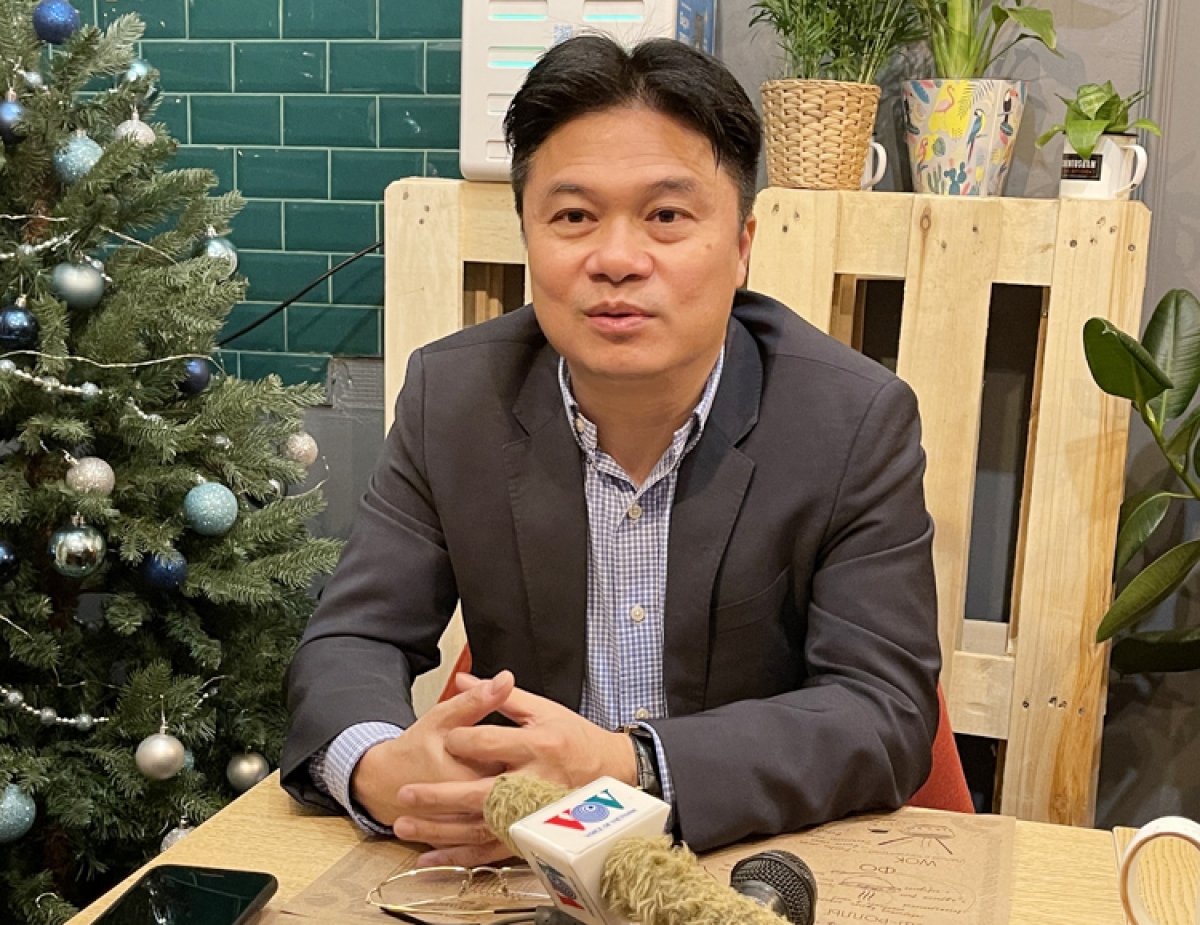 Having been living and working in St. Petersburg for more than 30 years, Kien originally fell in love with Russia after finding numerous business opportunities there.
Currently, Golden Age Group is operating across a number of sectors, including restaurants, hotels, tourism, and transport, with 200 employees working for the group, half of whom are Vietnamese.
Kien moved to Russia in 1988 to study at university and then worked for a large Vietnamese corporation after graduation. When the corporation moved to Vietnam, Kien set up his own business and went on to become the owner of a number of companies.
Most notably, he first began investing in the hotel sector in 2014. During that time, the United States and other western nations imposed sanctions against Russia following its annexation of Crimea. Simultaneously, the depreciation of the Russian ruble led to a decline in the real estate market in St. Petersburg. Capitalising on the chance, Kien decided to purchase old properties and invest in the hotel sector.
This came at a period when, due to the local currency depreciation, travel to Russia was becoming more affordable for foreign tourists. As such, his company received a huge number of Vietnamese travelers keen to visit the vast nation. An annual growth rate of between 200% and 300% enabled him to open three more hotels to serve foreign tourists.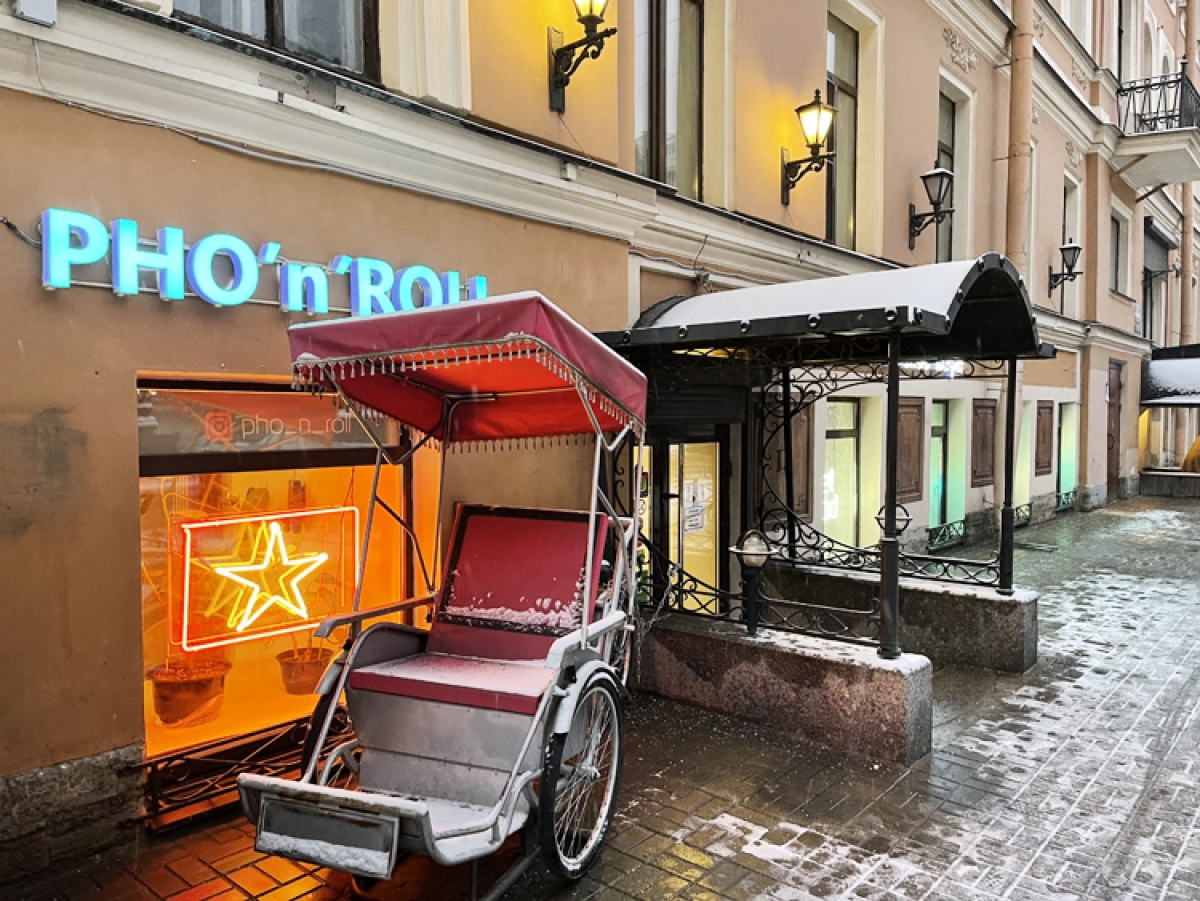 "We have five cars, outskirt houses, hotels, restaurants, and a group of 15 tour guides who have huge love for Russia and consider the country as their second motherland," Kien confides.
Over the past four years, Golden Age Group has developed a professional management system, consisting of three hotels, including Moika 5, Golden Age, and Grand Hotel Tchaikovsky, three Pho'n'Roll restaurants, and numerous tourism consulting services.
Working as an employee of the Pho'n'Roll restaurant chain in St. Petersburg, Nguyen Quoc Nguyen says the dishes have been modified to cater to the diverse tastes of Russian people, although they still keep the traditional Vietnamese flavour.
Nguyen adds that the working environment at the restaurant is very comfortable as the company always creates the ideal conditions in which staff can develop their skills whilst earning a decent salary.
Kien also hails the authorities of St. Petersburg for actively supporting businesses.
"The St. Petersburg government considers small businesses and the Vietnamese community an integral part of their operations. They let us realise that we are friends and Vietnam is a bridge connecting Russia to ASEAN", notes Kien.
According to Kien, the company pays up to 30 million rubles in taxes, whilst he has also ran a number of trips to Vietnam for Russian veterans who had worked in the country. In addition, Golden Age Group has also contributed to promoting co-operation between various Vietnamese localities and St Petersburg.
Moreover, early 2020 saw his garment factory also provide personal protective equipment and transfer them to a hospital in support of nearly 600 doctors and medical staff in an effort to cope with the novel coronavirus (COVID-19) epidemic.
To develop a co-operative relationship between St. Petersburg and Vietnamese cities, Golden Age Group has contributed to forming new co-operation projects in the areas of economics, culture, and tourism between both nations.
For Kien, Russia, especially St. Petersburg, will always represent a place where he finds potential business opportunities, trust, and love.
VOV

The Vietnamese community in Russia has a close attachment to the homeland. Founded in the 1990s, most were sent to study or work in the country, while a few have now served in its military.