Khanh Hoa tourism association proposes slashing compulsory deposits to support travel firms

The Nha Trang-Khanh Hoa Tourism Association has proposed allowing travel firms to withdraw 50% of their compulsory deposits at banks to maintain their operations and pay salaries as they are facing hardships due to Covid-19.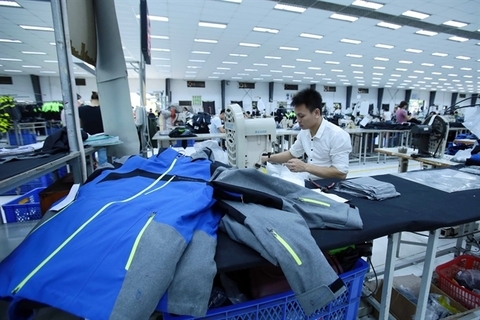 A view of Nha Trang Beach. The Nha Trang-Khanh Hoa Tourism Association has written to the Khanh Hoa government and the provincial Department of Tourism proposing allowing travel firms to withdraw 50% of their compulsory deposits
The south-central province of Khanh Hoa, which attracts over 41% of the country's Chinese tourist arrivals, has seen a plunge in tourist arrivals due to the fast spreading virus, prompting the proposal.
The Tourism Law stipulates a VND100 million compulsory deposit for domestic travel firms offering local tours, VND250 million for international tour operators offering inbound tours and VND500 million for firms arranging outbound tours. Besides this, under the law, travel firms with a VND500 million deposit can cover three travel segments.
Apart from the proposal for the compulsory deposit cut, the association also proposed the State Bank of Vietnam allow travel firms to restructure their debts without changing debt groups in a bid to open the door for these firms and customers heavily affected by the virus to get extra loans with preferential interest rates.
In addition, firms expect 2019 corporate income tax payment deadlines to be extended to December 31, 2020, and value-added tax to be lowered from 10% to 5%.
Aside from proposing interest rates be slashed by 50%, firms are also seeking an extension of deadlines for loan payments until the final day of 2020.
Last year, the province welcomed 2.4 million Chinese tourists, mostly on chartered flights. The number of Chinese tourists accounts for over 70% of the province's total international tourist arrivals each year.
Since the coronavirus outbreak, most local travel firms have suspended their operations and a number of hotels have become deserted.
According to the provincial Department of Tourism's recent estimates, the number of Chinese visitors to Khanh Hoa Province will drop by 470,000 in the first quarter of 2020, while international tourist arrivals from other source markets might fall by 250,000. Also, the province might see a decline of 300,000 in the number of domestic tourists.
Many firms and hotels have let their staff take time off on rotation to reduce their operating costs. Meanwhile, others have reduced salaries and laid off their employees to survive the coronavirus outbreak. SGT
Dao Loan

Tourism operators in HCMC are set to offer promotions to attract tourists after the Covid-19 outbreak.  

Numerous relic sites throughout HCMC have been welcoming crowds of tourists, including large crowds of foreigners, following their re-opening after being closed for a period of time to prevent the potential spread of coronavirus.