The most beautiful pagodas in Vietnam's southwestern region
Besides orchards and floating markets, the Southwestern region of Vietnam also attracts visitors with its many ancient and sacred Buddhist temples.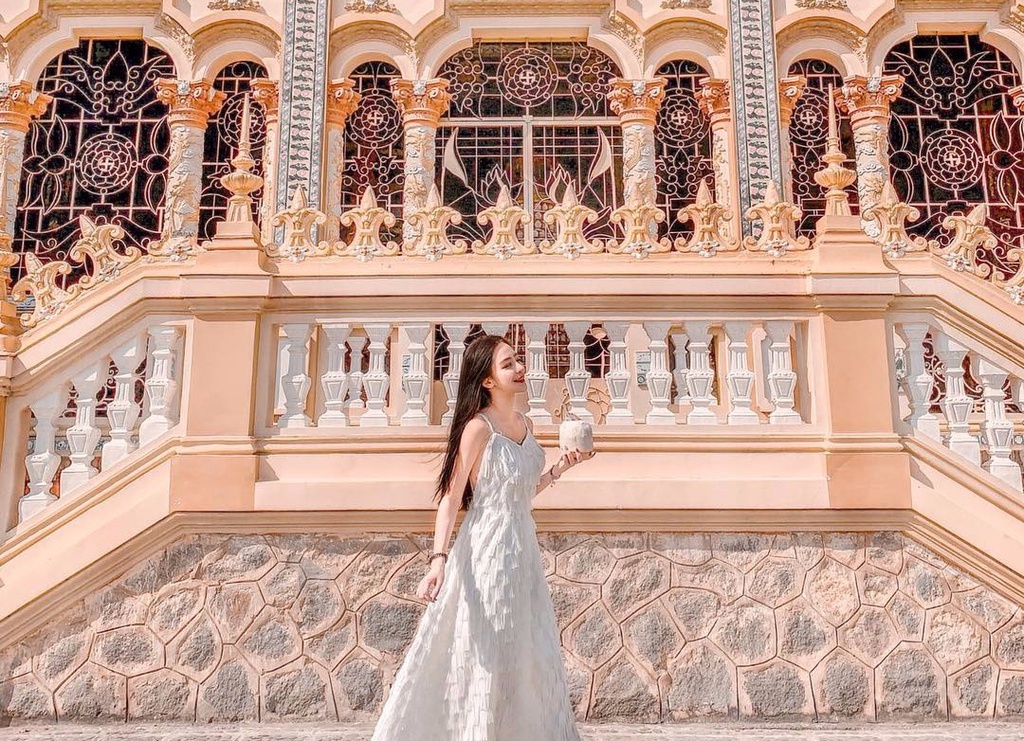 Vinh Trang Pagoda (Tien Giang province): Built in the early 19th century, Vinh Trang Pagoda, also known as Vinh Truong, is a famous pagoda in the Southwestern region. It was built on an area of ​​14,000 square meters. The pagoda is imbued with Eurasian style but has traditional Vietnamese characteristics. The beautiful design and landscape attract tourists to this site. Photo: 66ching_.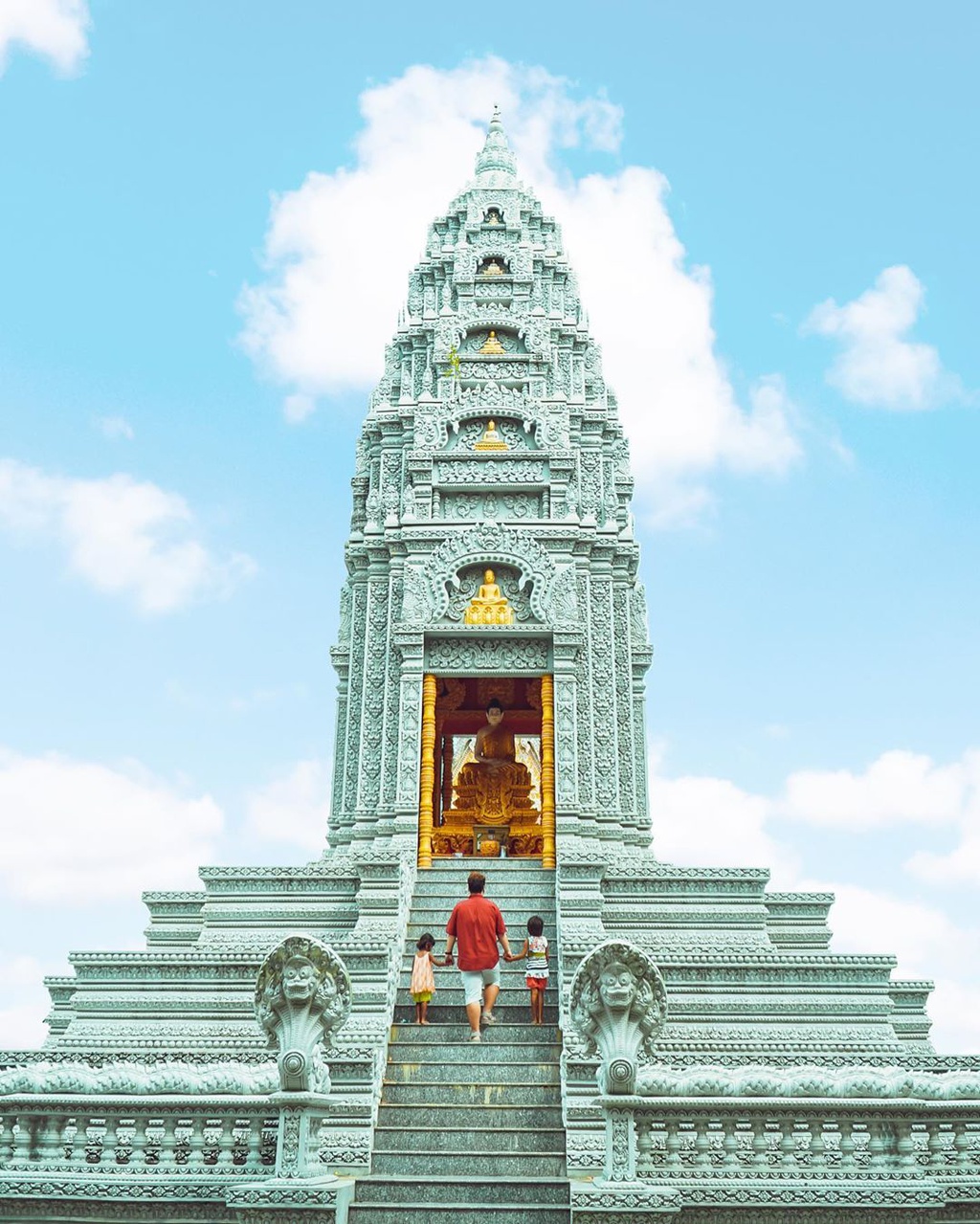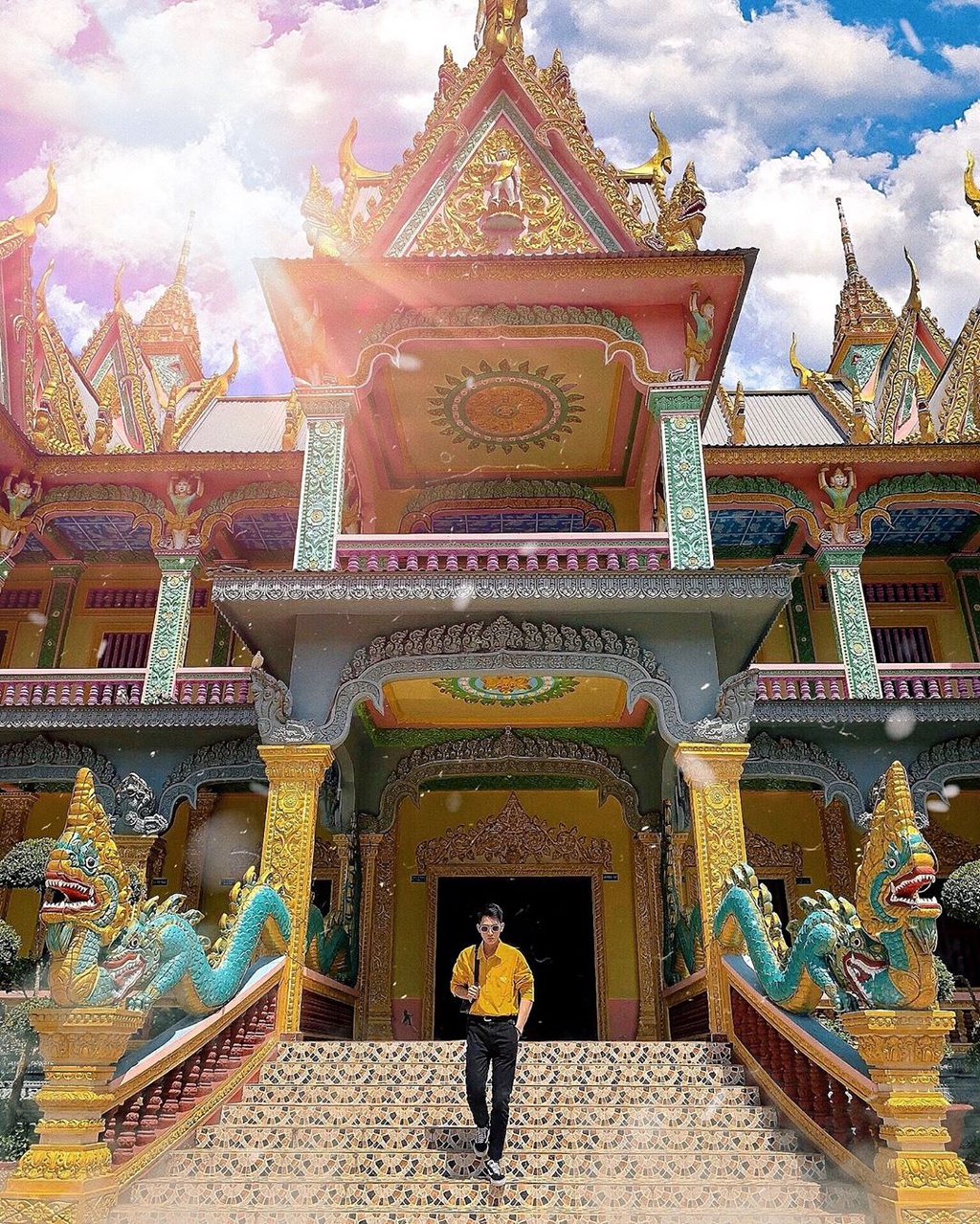 Som Rong Pagoda (Soc Trang province): Som Rong Pagoda, with full name Bôtum Vong Sa Som Rong, is located at 367 Ton Duc Thang, Ward 5, Soc Trang City. Built in 1785, the temple was originally made of bamboo and leaves. Later, the pagoda was repaired with Khmer architectural style. Photo: Chiithanh, Foodholicvn.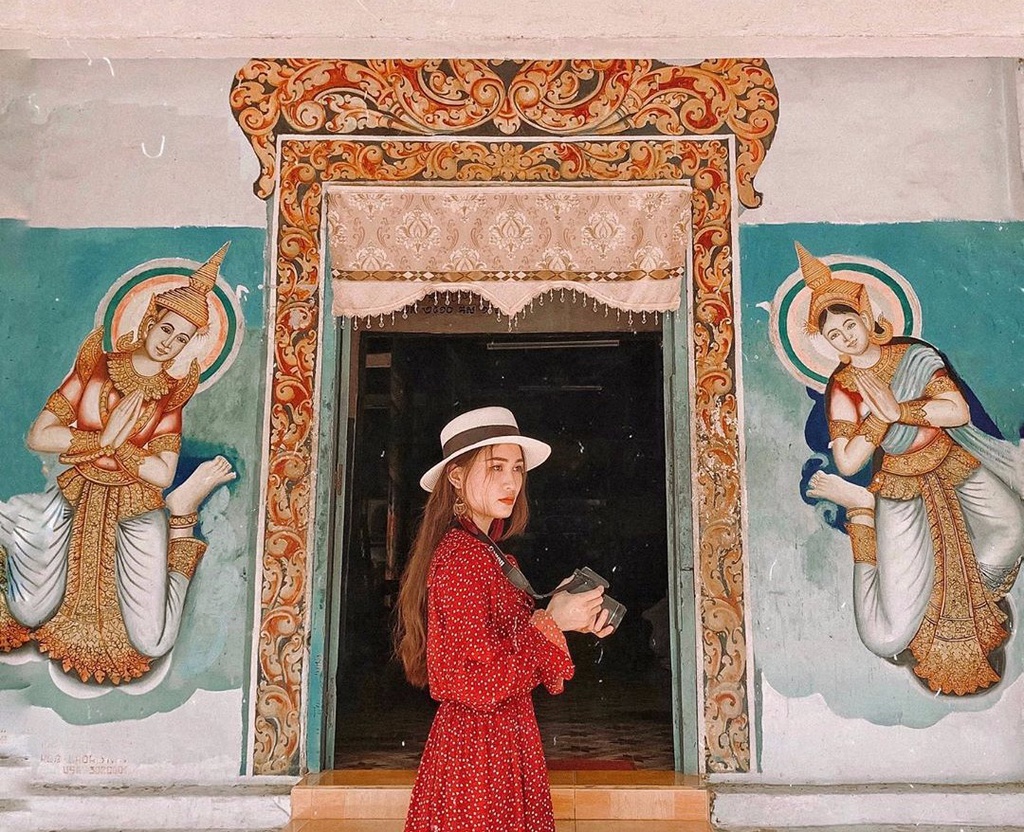 Doi Pagoda (Soc Trang province): Doi (Bat) Pagoda is one of the most famous tourist destinations of Soc Trang province. The name of the temple comes from its characteristics as the home to tens of thousands of bats. Coming here, you will admire the works bearing Khmer cultural identity and immerse yourself in the peaceful natural scenery. Photo: lnn.giny.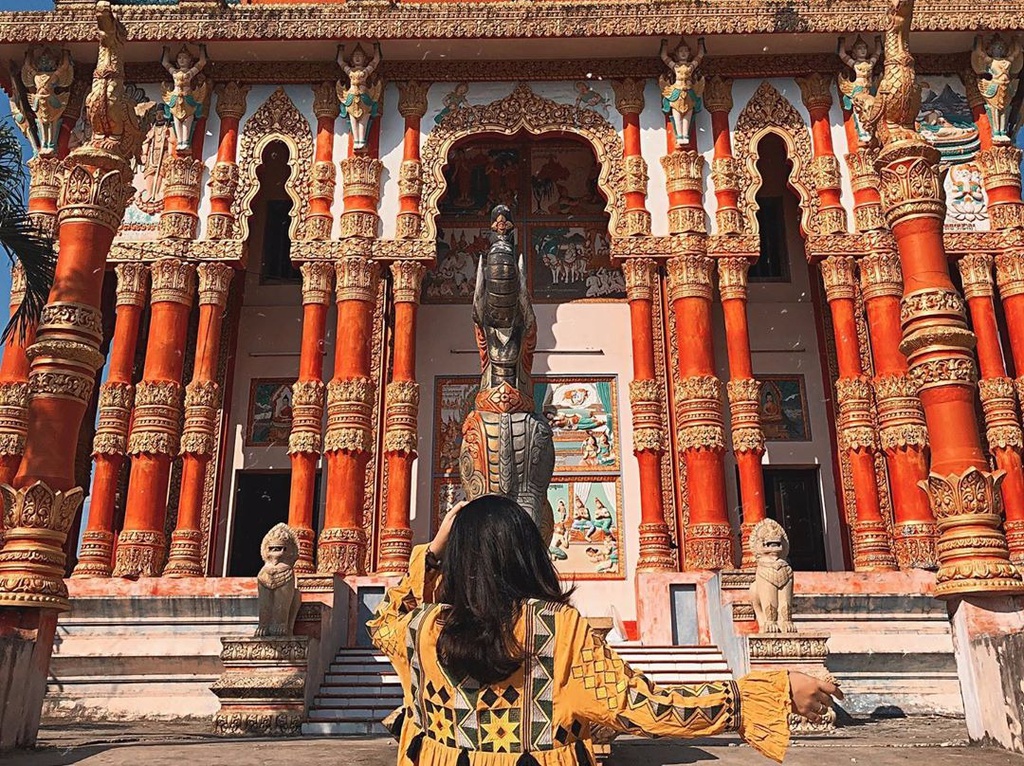 Ghositaram Pagoda (Bac Lieu province): Ghositaram Pagoda is one of the most beautiful temples in the Southwestern region, which is located in Cu Lao Hamlet, Hung Hoi Commune, Vinh Loi District, Bac Lieu Province. Entering the temple, you will feel like you are lost in the middle of the art museum with sophisticated and beautiful decorative lines. Photo: Hong.hanhnt.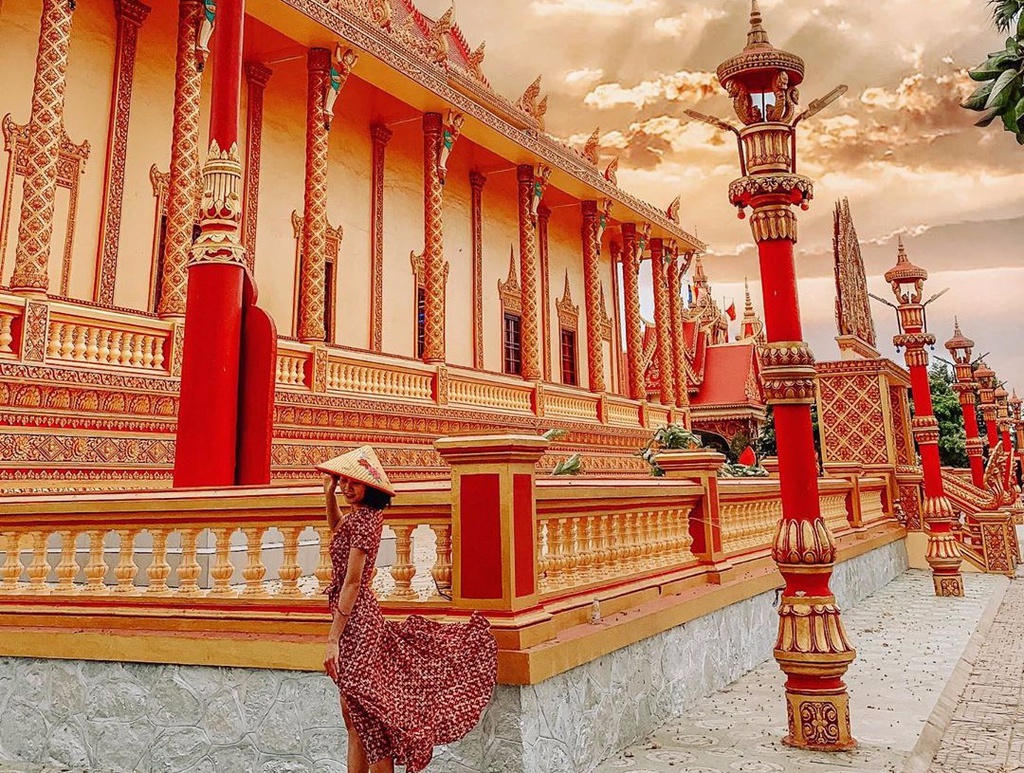 Xiem Can Pagoda (Bac Lieu province): Xiem Can is one of the most massive and splendid pagodas in Bac Lieu province. Photo: Deven.hwang.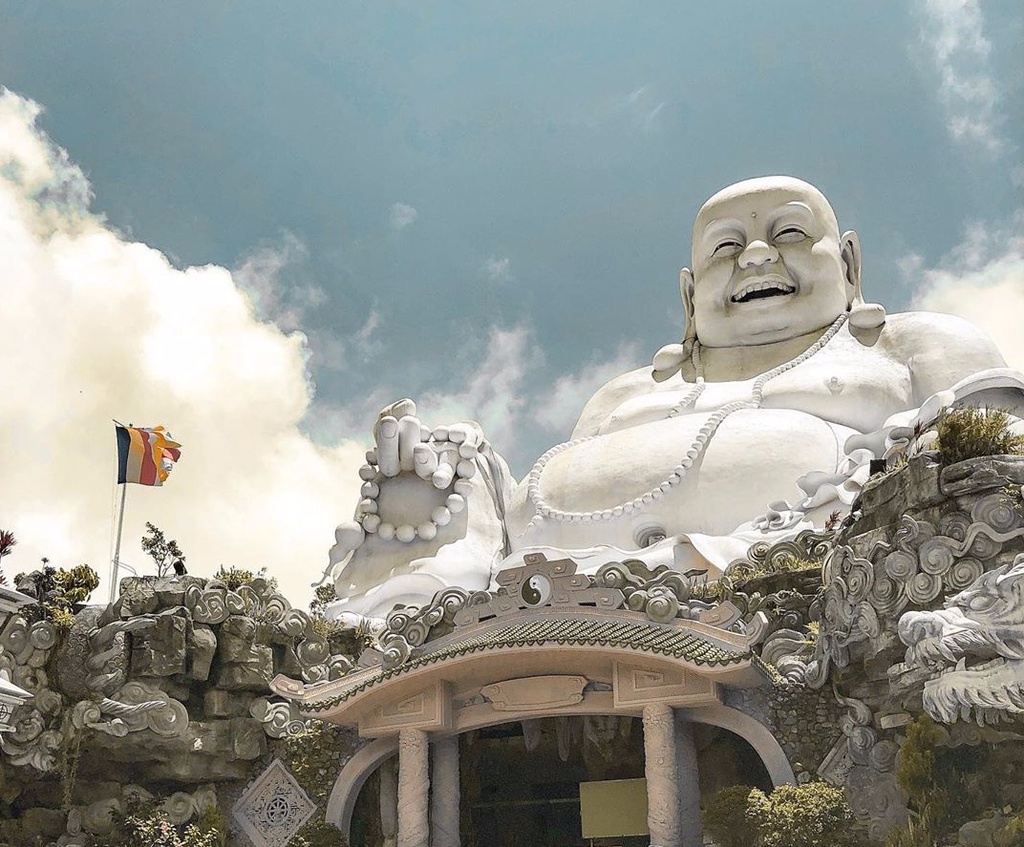 Phat Lon Pagoda (An Giang province): Built on an area of ​​more than 13,000 m2 in the tourist area of ​​Cam Mountain, next to the romantic Thuy Liem lake, Phat Lon Pagoda is an ancient temple dating back to nearly 200 years ago. There is a 400-tonne giant statue of Maitreya Buddha, the tallest of its kind in Southeast Asia. Photo: Huylelelelelele.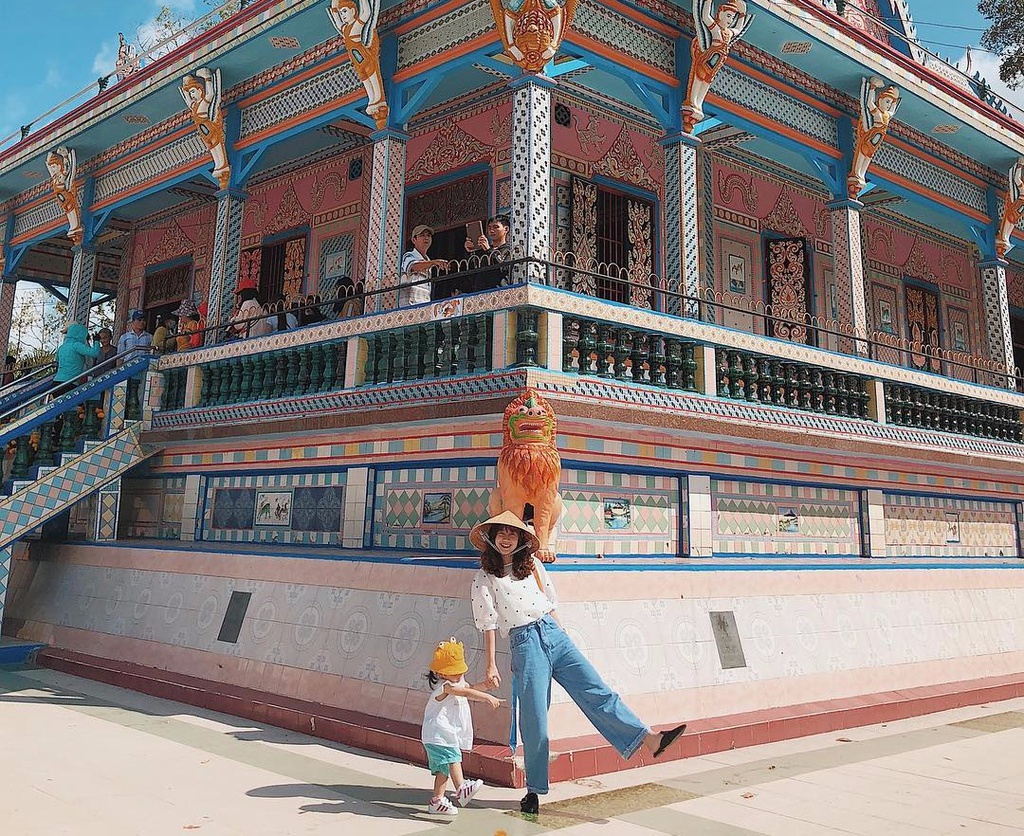 Chen Kieu Pagoda (Soc Trang province): Cho Kieu Temple was originally named Wath Sro Loun (the name of a canal near the pagoda). During the restoration process of the pagoda after the war, local people donated cups, which were encrusted on the walls, making the uniqueness of the pagoda today. Photo: James_latha.
Mai Lan
Photo: Zing

The Buddhist temple is nearly 400 years old and was built with a large volume of ironwood. The construction period was only about two years, but it took 19 years to collect and transport the wood.