Terraced fields of Hoang Su Phi appear stunning during harvest season
Situated in the northern mountainous province of Ha Giang, visitors to Hoang Su Phi district are sure to be overwhelmed by the area's yellow terraced fields which appear to be straight out of a fairytale.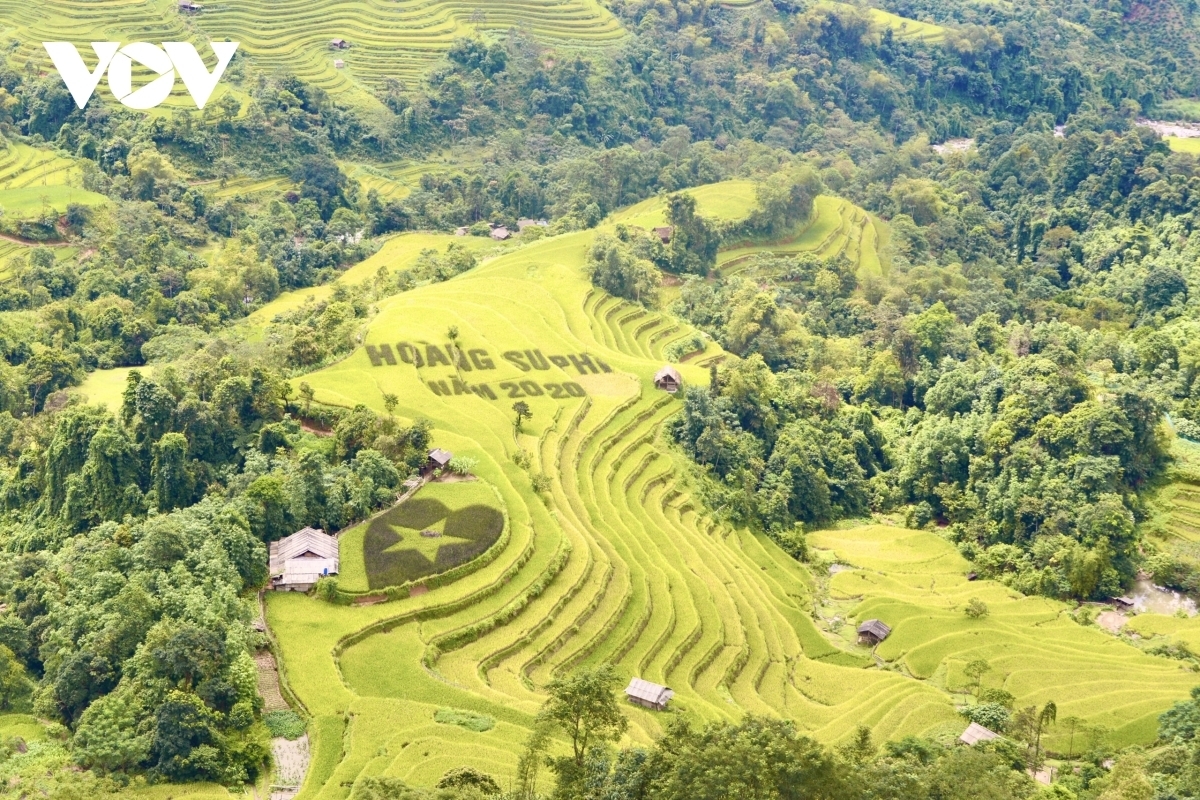 Hoang Su Phi district in Ha Giang province is located approximately 300km from Hanoi. The terraced fields in the mountainous area are similar to a scene from a fairytale and are a worthy gift for tourists who must overcome plenty of obstacles on a long road in order to reach the site.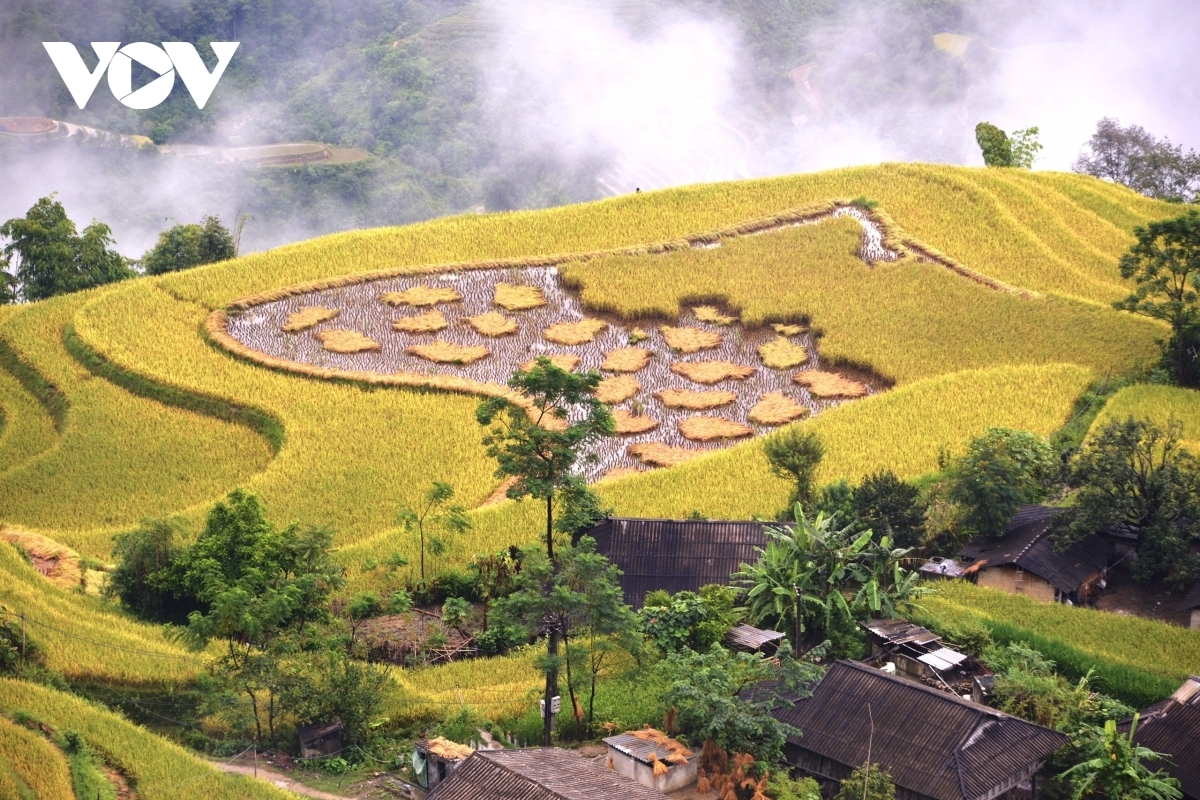 The best time to visit Hoang Su Phi is during May when rain pours over the terraced fields following a long dry period, or alternatively during late September and early October when rice crops first begin to ripen in the terraced fields.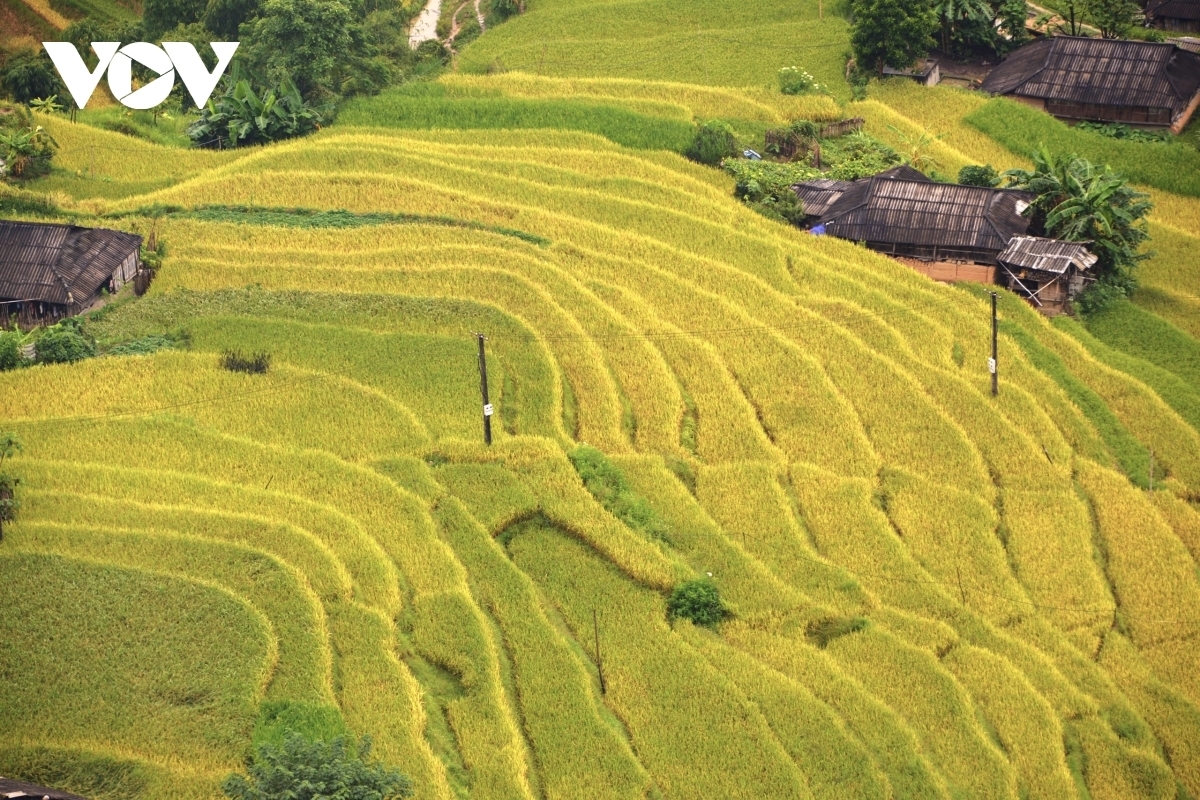 Within Hoang Su Phi district, Phung hamlet is an unmissable destination for tourists.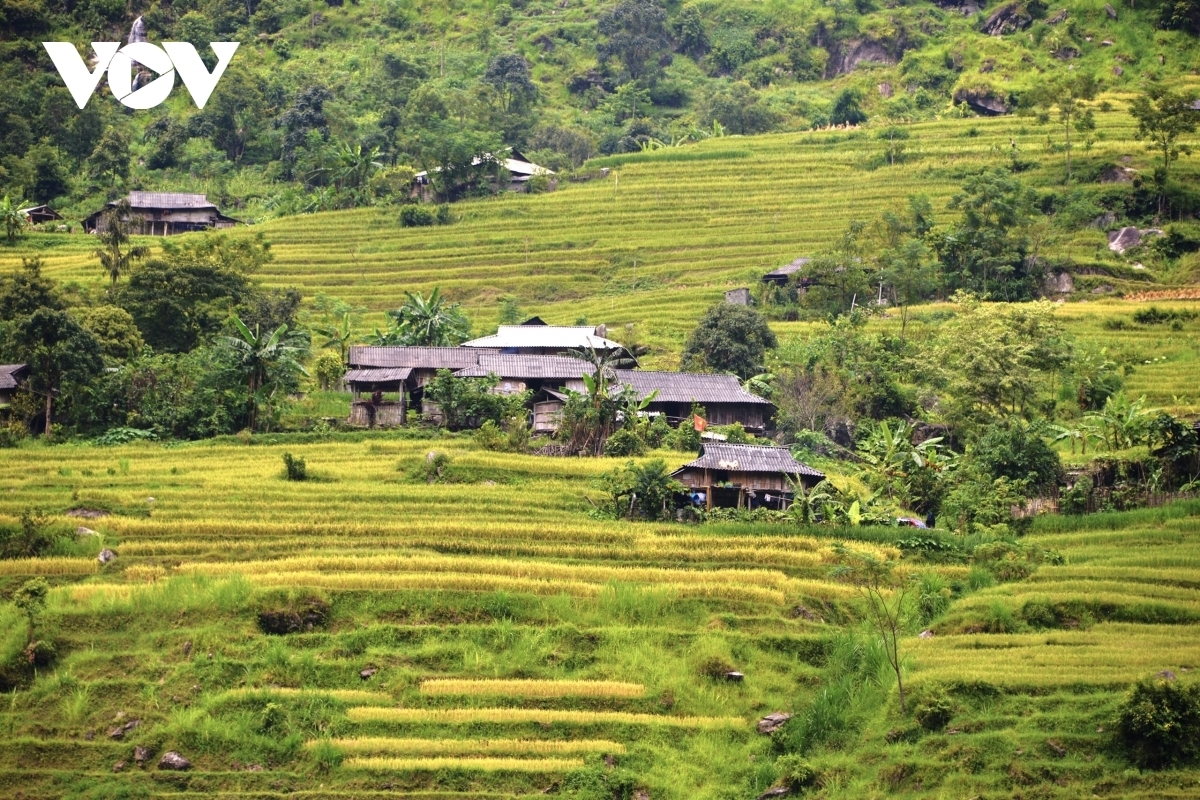 Houses offer homestay services in Phung hamlet and are ideal places in which guests can enjoy whilst taking a trip to the mountainous area.
Phung hamlet offers the chance for photographers to drink coffee whilst waiting for the ideal moment to capture images of the terraced fields of Hoang Su Phi district.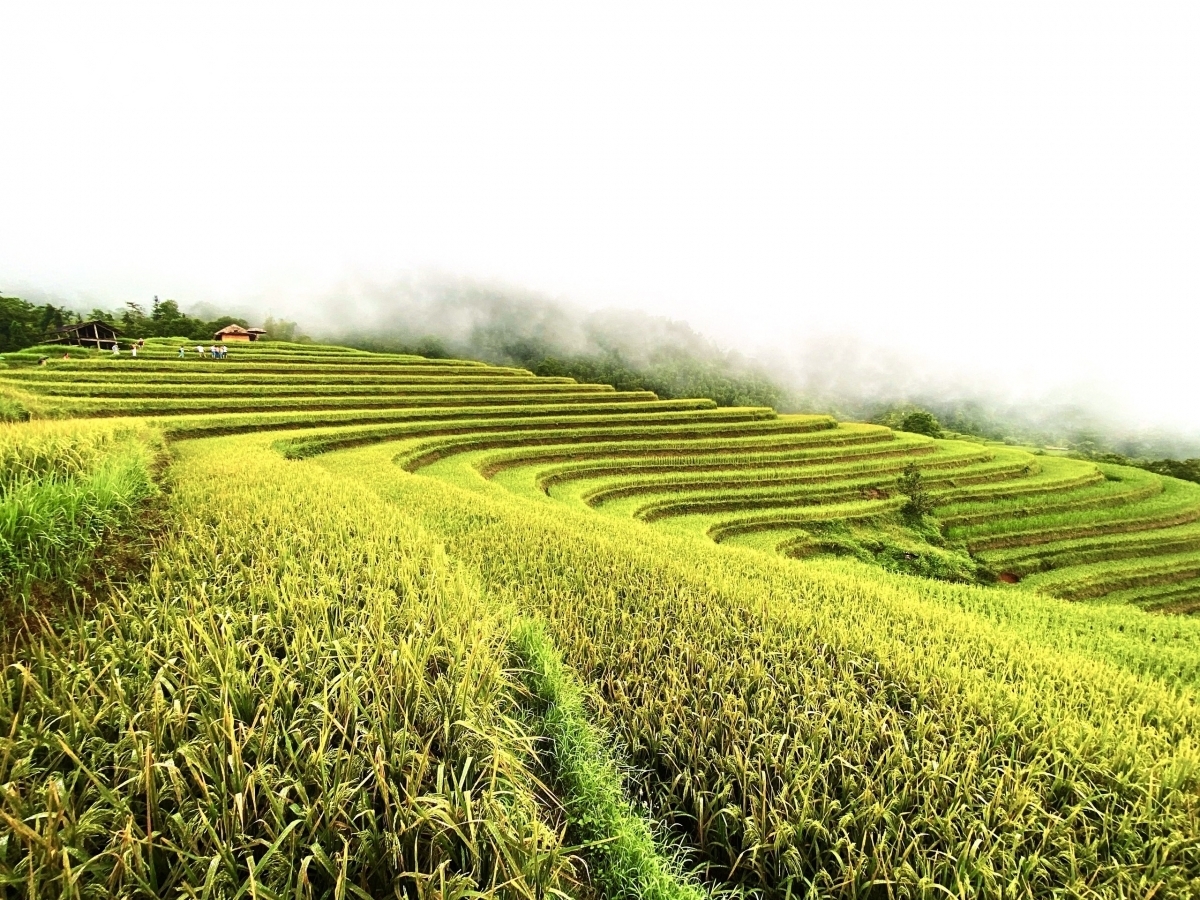 Following are some beautiful images taken of Hoang Su Phi's terraced fields during the harvest season: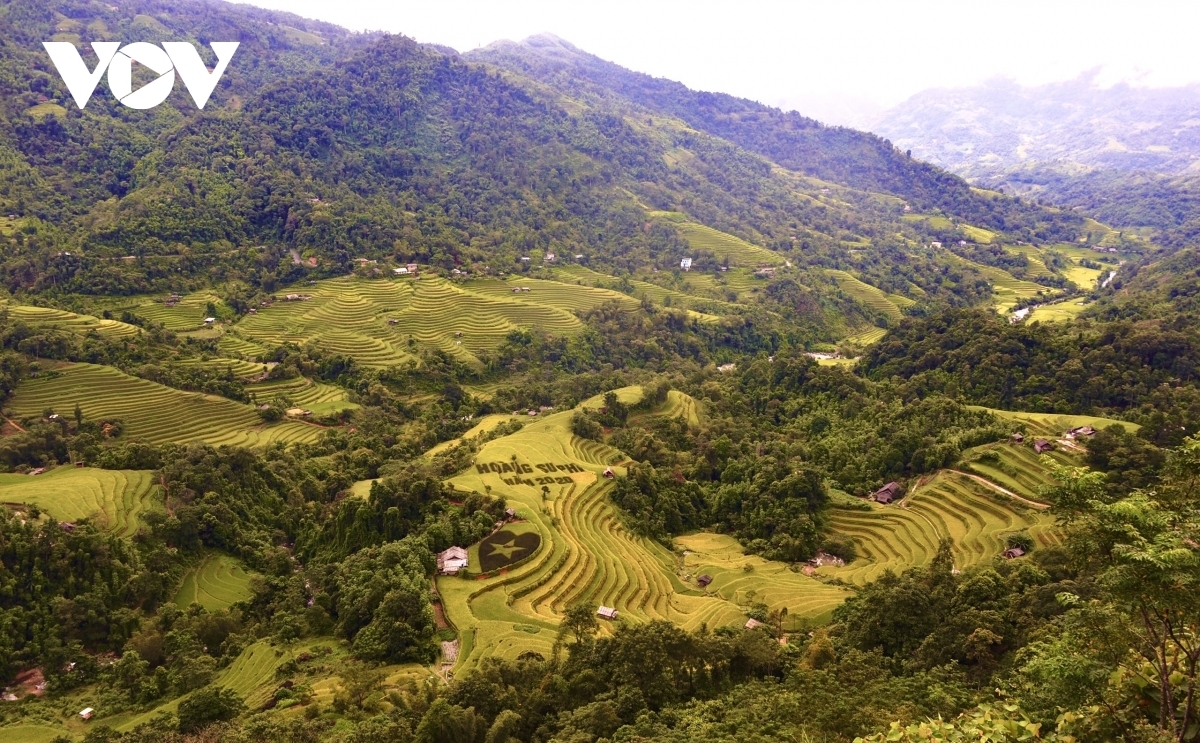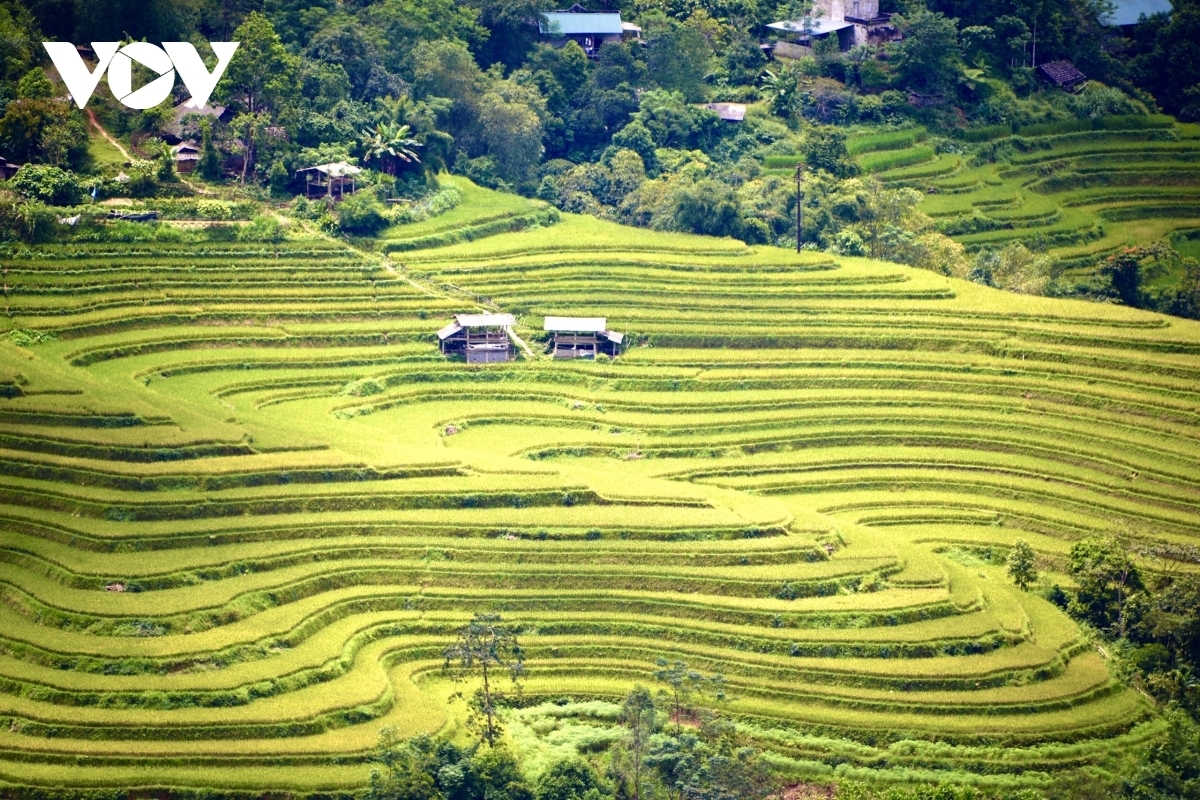 The majestic beauty of Ta Su Choong commune