Ta Hien Street busy again following lifted social distancing order
After weeks of massive closure due to COVID-19, Ta Hien, Ma May and Luong Ngoc Quyen streets now reopen to welcome party animals.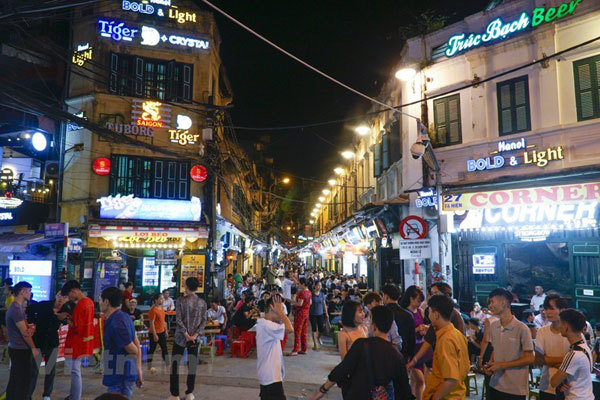 Hanoi allows bars, karaoke parlours and discos to reopen from 0:00 on September 16 after the city has gone four weeks without new local COVID-19 cases.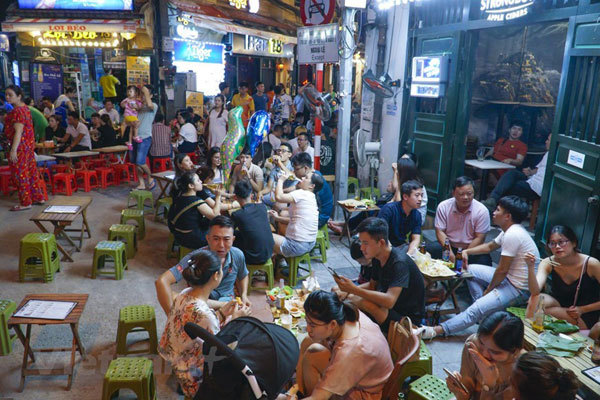 Nightlife on Ta Hien street is now bustling once more. Photos: Minh Hieu/Vietnam+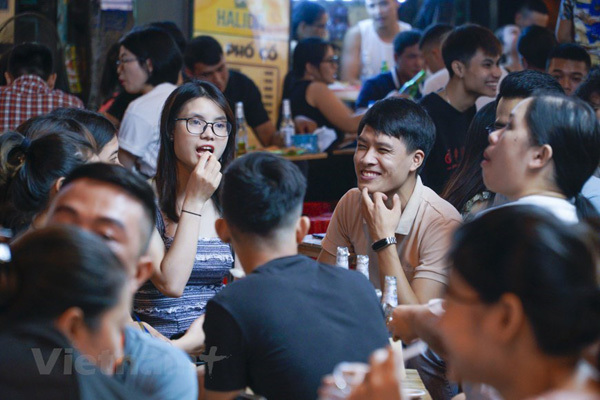 Ta Hien street is crowded as if COVID-19 had never happened.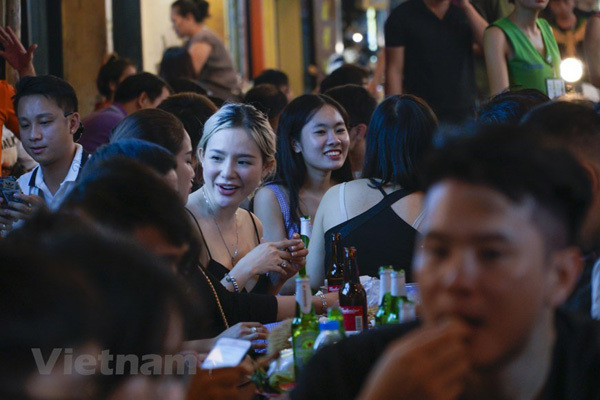 Though Hanoi People's Committee has recommended people to seriously abide by COVID-19 prevention instructions by the health sector, many people seem a bit neglected.
Photos: Minh Hieu/Vietnam+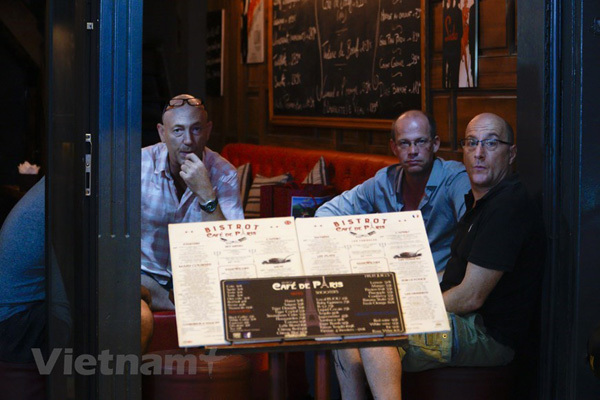 Ta Hien street is dubbed as 'Westerners' street'. Now there are some foreigners showing up here indeed.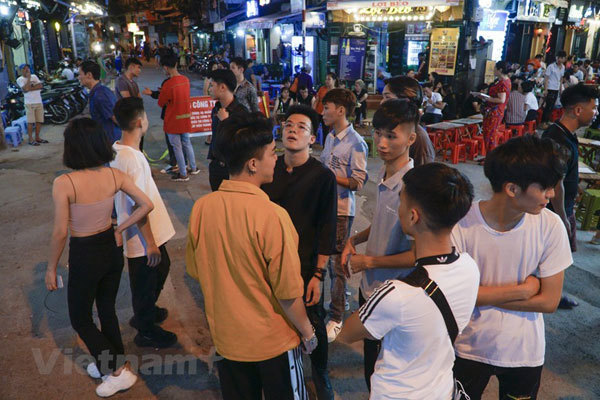 Many youngsters say they come here only for keeping up with the bustling nightlife here after a month of its closure.
Ta Hien street was a thriving social destination before the implementation of the social distancing period, particularly at night and during the weekend.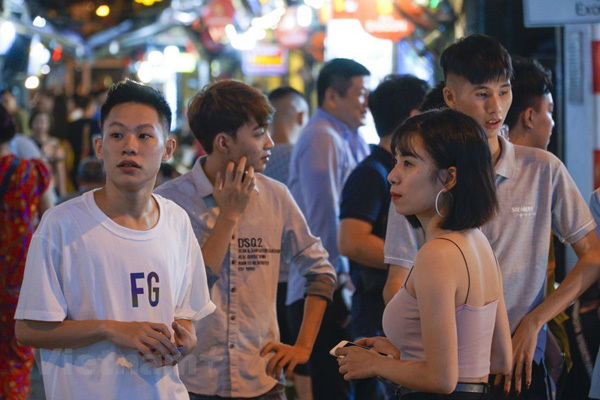 Minh Tu, 24, a Hanoian living in Dong Da district tells reporters 'It's been a long time since I experienced such wonderful moment. I hope the pandemic will soon be fully contained so everyone could get their normal life back.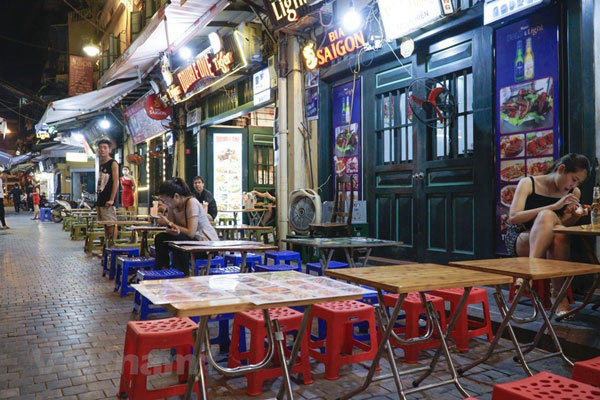 Some restaurant welcomes only few customers. Photos: Minh Hieu/Vietnam+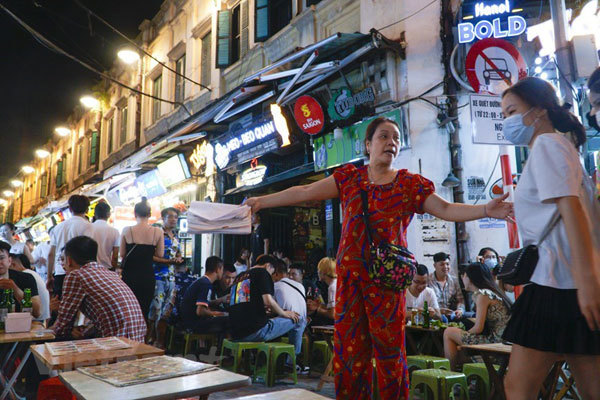 Though bars, karaoke parlours, discos and pubs can now open, this street is not as crowded as it was before. Business owners here voice their expectation that arrivals will be increased sharply by this weekend.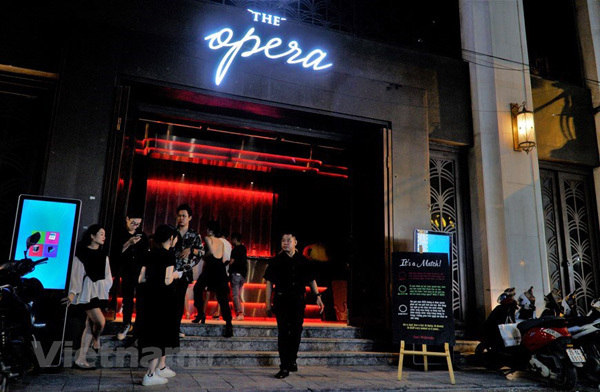 Bars, karaoke parlours, discos and pubs on Ta Hien and nearby streets can now reopen.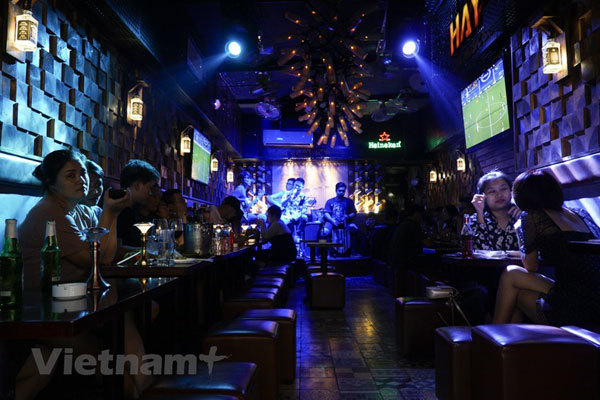 'I'm so delighted that my pub can resume operation. Of course we must ensure safety for our customers. Everyone entering my pub has to undergo temperature measurement and hand sanitizing,' says Duy Cong, manager of a pub on No.12 Ta Hien street, Hanoi.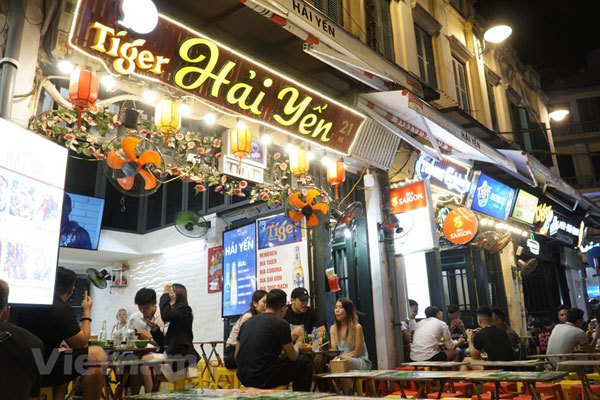 Photos: Minh Hieu/Vietnam+

VNA

Following a brief lull in business as a result of the impact of the novel coronavirus (COVID-19), Ta Hien street in the heart of Hanoi's Old Quarter has become increasingly busy due to the return of foreign visitors.