Summer on Be Islet

Be Islet in Ly Son Island District, Quang Ngai Province, is the hometown of a little boy named Tuan.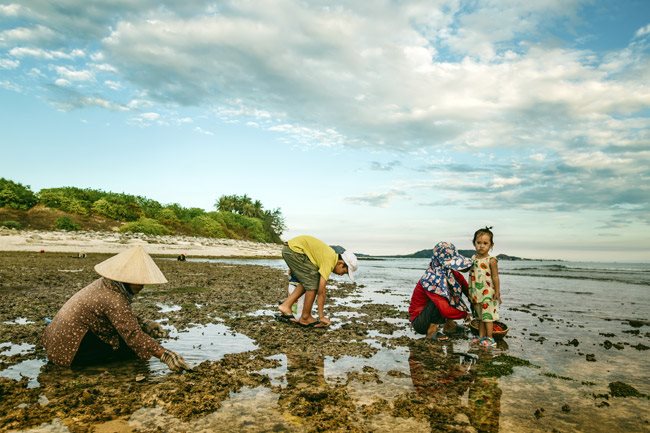 The marine alga appears only at low tide 
In summer, Tuan, who is living on Ly Son Island, comes back to Be Islet, the residence of his parents. Tuan spends the summertime catching da (rock) crabs, a special creature on the islet, and collecting rau cau chan vit (Gracilaria crassa) with his friends.
Tuan finds summer enjoyable as he not only has fun with friends but also helps his family earn extra income.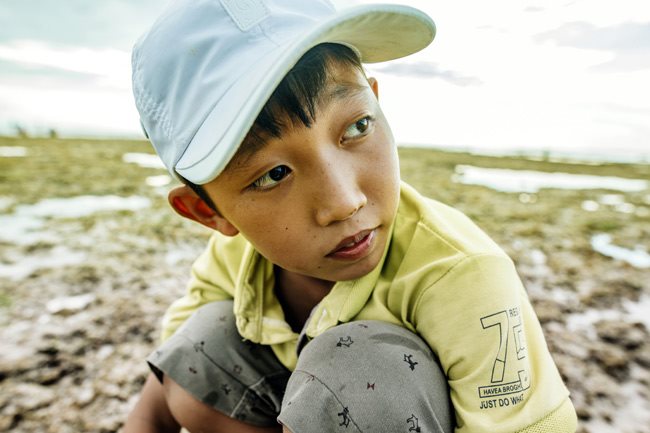 The innocent Tuan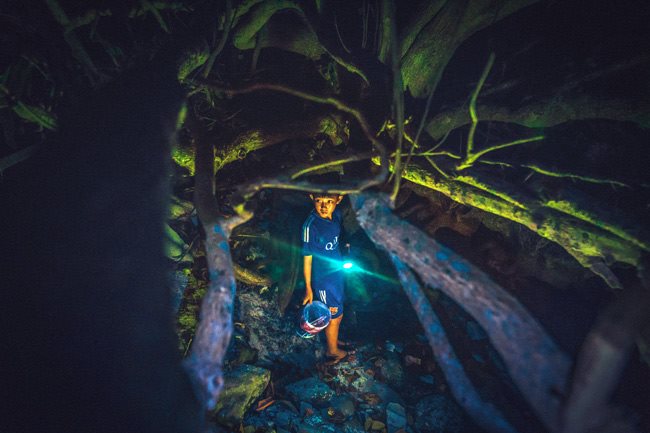 Tuan and his friends start their night crab hunting at 7 p.m.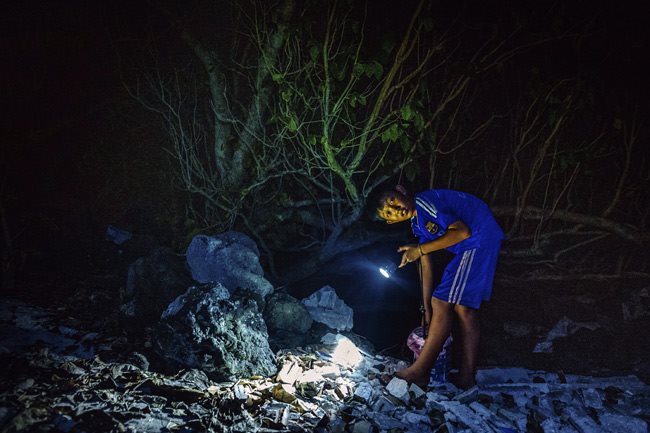 Tuan is among the best crab catchers on the islet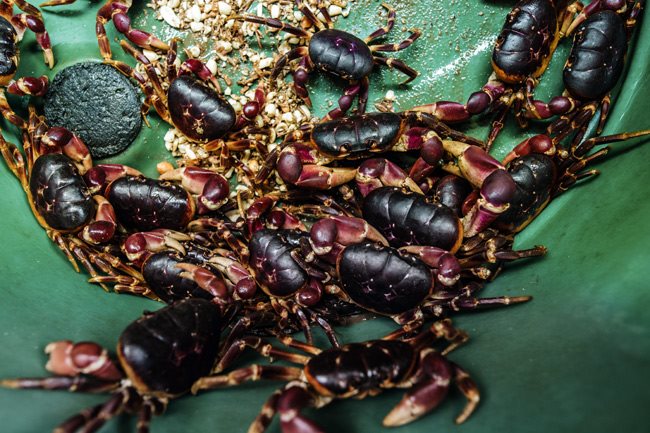 A closer-up of rock crabs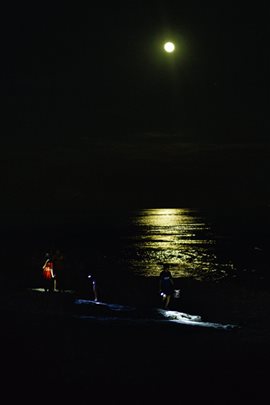 The kids walking on the beach under the moonlight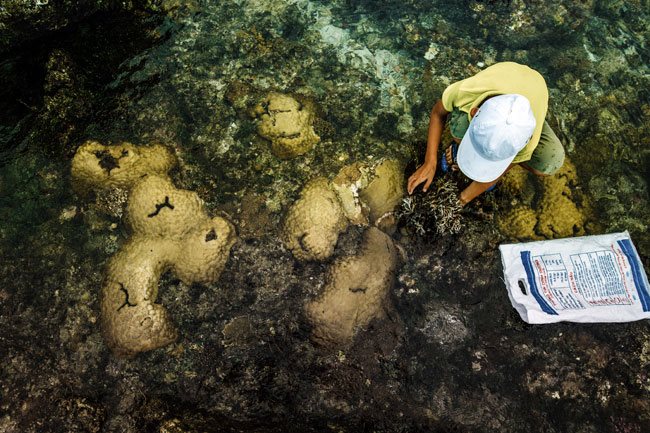 In the morning, Tuan goes to the beach to collect rau cau chan vit
Trung Dinh (SGT)

As the autumn days begin to get colder, thousands of spondias pinnata trees can be spotted beginning to shed their leaves in Bau Ca Cai mangrove forest in Quang Ngai province, creating breathtaking scenery for visitors to enjoy.