Rowers conquer Tu San canyon
Hundreds of athletes who love rowing sup and kayaking have flocked to Meo Vac District, Ha Giang Province, to participate in a competition to conquer Tu San canyon, which is believed to be the deepest canyon in Vietnam and Southeast Asia.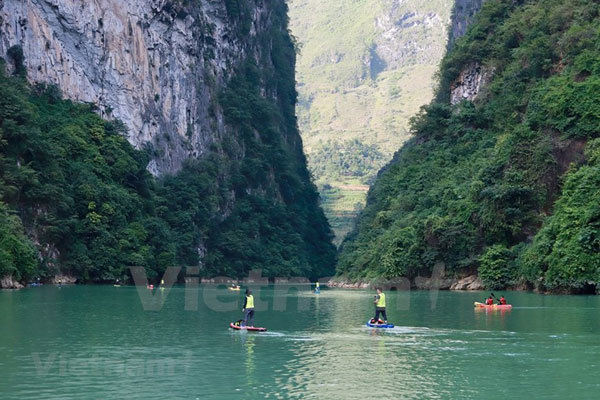 The competition takes place at Tu San canyon where tourists can admire spectacular beauty of mountains, deep green Nho Que River winding long pass foot, immense green corn fields or mossy stilt houses hidden in clouds and mountains. (Photo: Vietnam+)
About 80 boats attend the competition, including 60 SUPs and 20 kayaks (Photo: Vietnam+)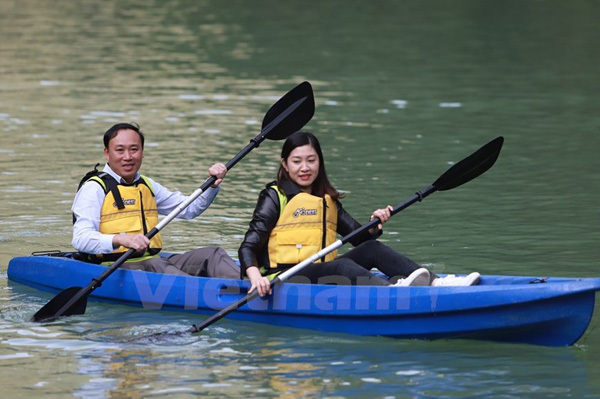 Participants wear life jackets for safety (Photo: Vietnam+)
Rowers rejoice at the completion of more than 6km journey from the Nho Que 1 hydroelectricity over the Tu San canyon to Ta Lang village, Lai Lung commune and vice versa (Photo: Vietnam+)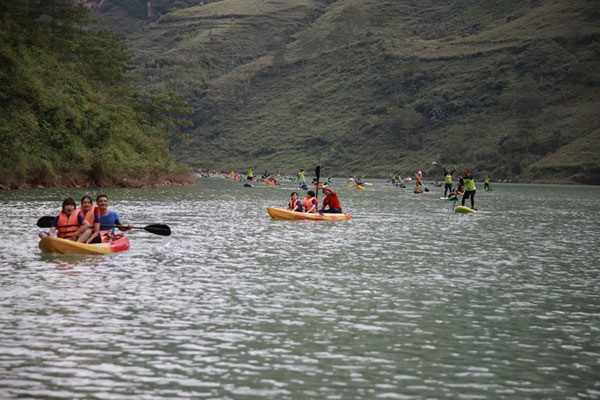 The event offers a chance for not only SUP athletes from all parts of the country to compete, but also all Vietnamese SUP lovers to share their love for the water sport. (Photo: Vietnam+)
VNP

Found within the unique geological tectonic canyon in the northern province of Ha Giang, Tu San is considered to be the deepest canyon in Southeast Asia.