'Lavish' Da Lat food tour for just US$4.5
Da Lat entices travelers with more than just attractive check-in points and its fresh, pleasant climate. Its low-cost refreshments are also a big draw.
Da Lat Wet Cake stack
A lovely wet cake stack (Photo:@ Thego_)
In Da Lat, this meal is known as "the storm" because it is so good. To retain the cake's warmth and flexibility, the chef adds freshly ground rice flour on top of the wet layer wherever diners wish. Stacking dishes will be a fun way for guests to end their meal after they've finished their sweets. Wet cake got its name from this particular eating style.
Da Lat's wet cake costs between 2,000 and 5,000 VND per slice and is served with grilled meat, spring rolls, sour rolls, and dipping sauce...
Grilled rice paper: the most renowned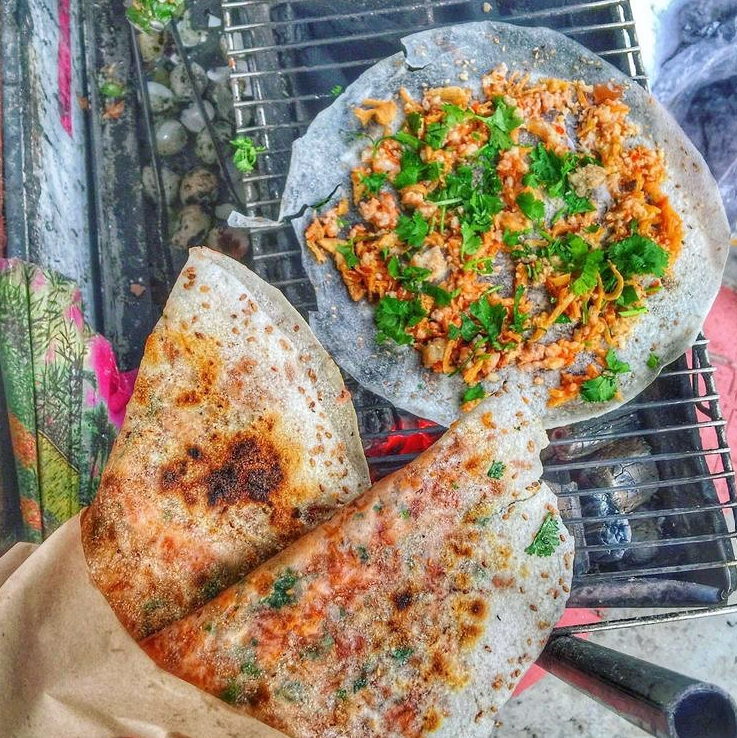 Crispy, hot grilled rice paper in Da Lat's frigid weather are fun to eat. (Photo: tripinvietnam)
Da Lat is dubbed the hometown of grilled rice paper, which is a popular street snack in that city. Prior to grilling, the cake will be covered with a thin layer of fragrant fried onion fat and placed on a hot grate. Green onions, quail eggs, sausages, cheese and chili sauce will be sprinkled on the rice paper once the cake is baked, according to the vendor's recipe
Fried rice paper has a crunchy exterior and wonderful interior flavors, including cheese and other fillings. If you're visiting Da Lat, this is definitely the most enticing and worthwhile street food to try for the price of VND20,000.
Grilled skewered food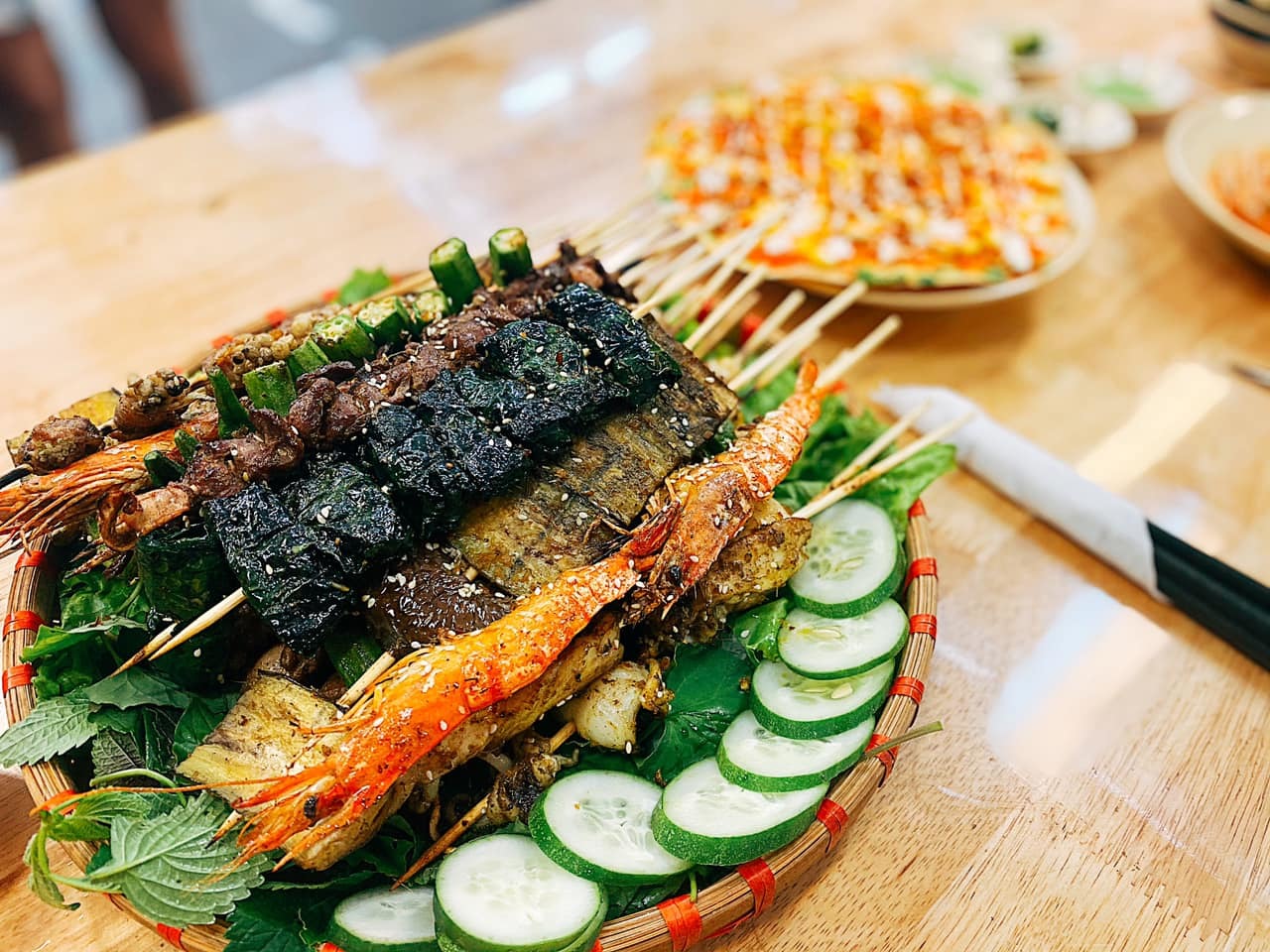 Photo: Nhien Hye
Visitors will be drawn to the night market's vendors selling delicious grilled skewers as they wander around. All of the excellent sausages, veggies, fried gourd, and seafood skewers on Da Lat's grilled skewers are well-seasoned. Depending on the type, each skewer can cost anywhere from VND10,000 to VND25,000.
Sweet potatoes and grilled corn
Corn and potatoes roasted in the oven keep you toasty in the winter. (Photo: Check in Vietnam)
Grilled on a charcoal fire, Da Lat corn is marinated in a salty fish sauce with onion fat and a little chili sauce before being served. The baked potatoes are even better when enjoyed in the chilly atmosphere of Da Lat, as a perfect hearty dinner that soothes one's tummy on a cold night.
Sweet potatoes and grilled corn cost approximately 13,000 VND each and are a great way to keep warm while exploring the nighttime splendor of Da Lat's lovely streets.
Pineapple tube roll cake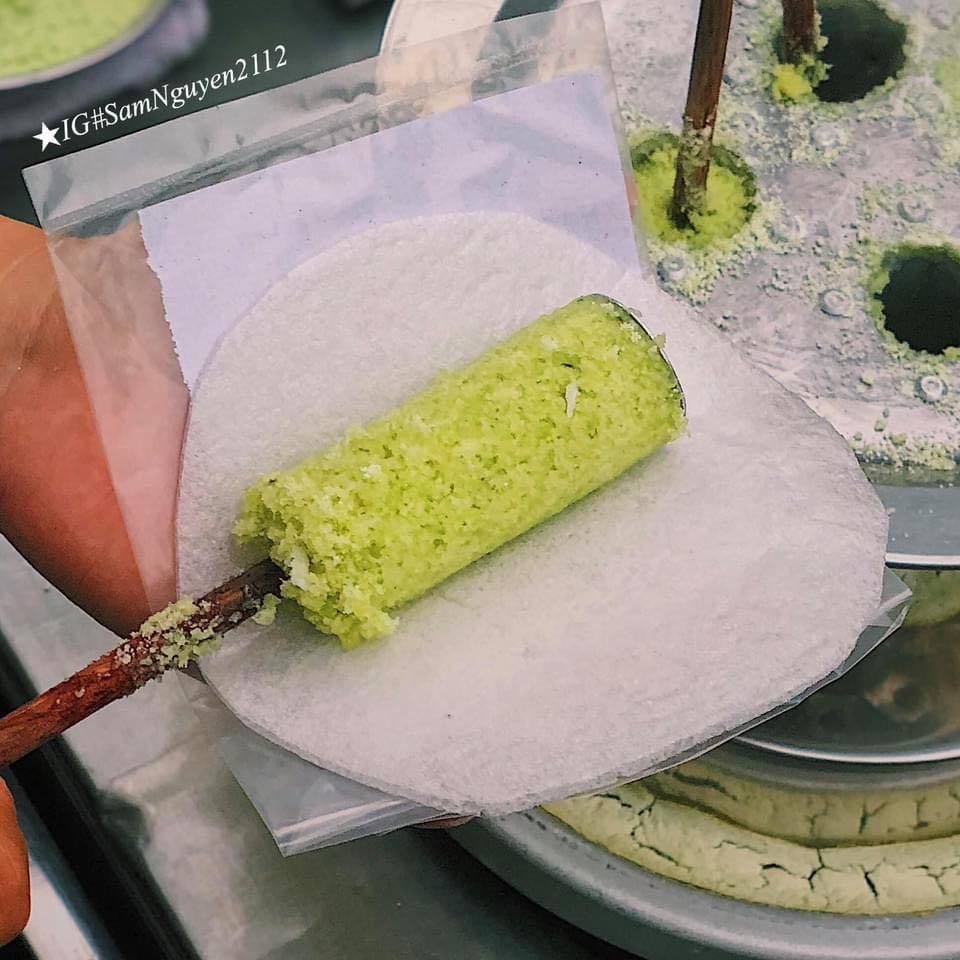 Tempting pandan leaf rolls can be found at Da Lat Market. (Image credit: @SamNguyen2112).
With only a few simple ingredients, the pandan leaf roll cake features a thin shell and fragrant pandan leaves, and is filled with glutinous rice, grated coconut, green beans, and granulated sugar. It is then carefully rolled into a tube shape by the baker.
Coconut fiber is also used to make the filling, so when you consume the cake, you'll get the fatty coconut flavor as well as the sweet taste of green beans. The price of a cake is 10,000 VND.
Homemade cheese yoghurt 
Creamy, delicious, and flavorful cheese yogurt. (Photo by My Nguyen)
Visitors' favorite treat is a fragrant, creamy yellow cheese yogurt jar. The soft cheese on top allows customers to mix it with the soft, slightly sour yogurt on the bottom using a spoon. This food is a hit with kids and adults alike, selling for 10,000 VND a jar.
Avocado ice cream
The avocado ice cream from Da Lat is irresistible. (Image courtesy of @Hana.foodie)
Avocado ice cream is a must-try for visitors to Da Lat because it's considered one of the city's best delicacies. Fresh fatty avocados are blended with a small amount of ice cream sweetness to create a heavenly taste experience. Customers all love avocado ice cream, which costs between 15,000 and 25,000 VND per cup.
Strawberry mix
Delicious, juicy strawberries served in cups. (Photo: Ngoc Thao)
Adding a tiny salty taste of chili salt to the regular strawberry flavor creates an aftertaste that lingers even in the mind. For only 10,000 VND, customers have a tasty, nutrient-rich, and cost-effective snack.
Many people believe that when purchasing strawberry shakes at Da Lat market, diners should also pay particular attention to selecting a fresh, not spoilt, rotten strawberry. The strawberry does not need to be very large or red in color.
Soy milk - comforting drink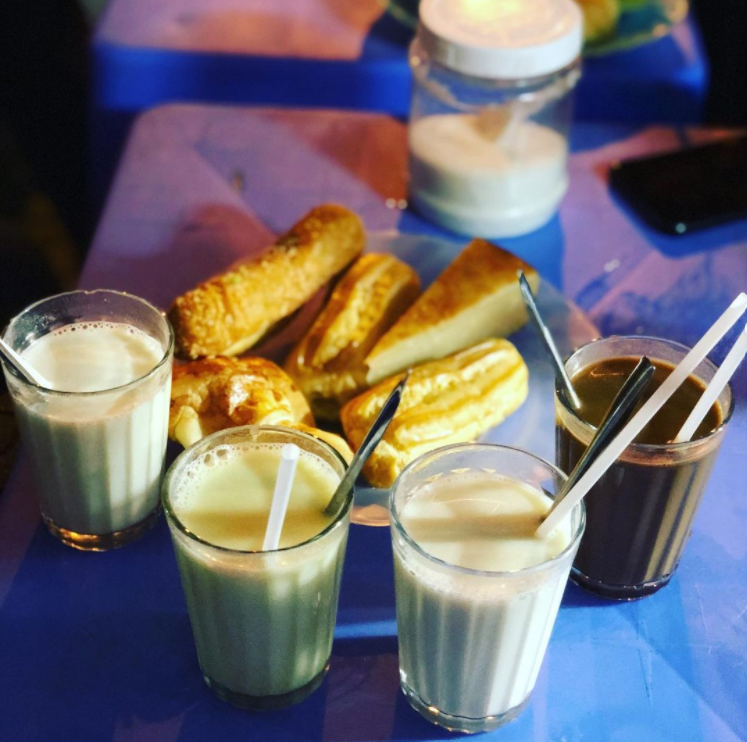 When visiting Da Lat, enjoy a cup of hot milk with your companions. You'll need to pay roughly 10,000 VND each. (Photo: @tuyettrinh305)
Da Lat is known as the "Land of sweetness". The well-known soy milk takes on an unexpectedly wonderful quality when consumed in the idyllic setting of a fantasy city. Soybean drink is sweet and has a pleasant scent.
Hien Linh

Rather popular in Saigon, this snack—whose main ingredients are green papaya fibers and beef jerky—has a different name in Dalat City in Lam Dong Province, where it is called xắp xắp.

If you make a trip to Da Lat city, you are advised to try the following dishes.