Laos to host Mekong mayors' tourism summit

Laos will host the Lower Mekong Tourism Cities' Mayors Summit in Vientiane from October 12 to 15 to promote cooperation between cities in Cambodia, Laos, Myanmar, Thailand and Vietnam.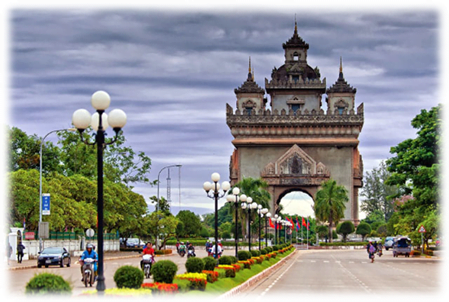 Vientiane - the capital of Laos 


Local newspaper Vientiane Times quoted Directorof Vientiane's Department of Information, Culture and Tourism VilayvoneChanthalaty as saying the mayors or vice mayors of Vietnam's Ho Chi Minh City,Cambodia's Phnom Penh, Myanmar's Yangon, Thailand's Bangkok, and Vientiane willattend the event.

The summit will focus on discussing measures toimprove tourism products and services as well as increase the appeal of citiesin the lower part of the Mekong River to attract more tourists from the regionand beyond, she said.

Vilayvone added that the event coincides withthe end of Buddhist Lent and the Boat Racing Festival in Vientiane. This willbe an excellent opportunity for Laos and its capital to promote tourism.
More than 2.7 million tourists visited Vientianelast year, with historical and cultural sites and events being the main draw./.VNA