Lao Cai market coloured with brocade products
A brocade market in the mountainous area of Lao Cai Province has attracted lots of visitors thanks to its colourful products.
Bac Ha District Market has been introduced to international readers by Serendis Magazine in Sri Lanka as one of the top 10 most interesting markets in South East Asia. Tourists are attracted by the community activities of the ethnic people in Vietnam's mountainous northwest region and unique traditional features.

As Bac Ha Market opens on every Sunday, it has a lot of visitors, especially women from Mong Hoa or Flower Hmong ethnic group. Both goods for local women to wear on special occasions and products and souvenirs for tourists are all put on display at the market.

There are both hand-made and mass-produced products at the market at different price ranges. A hand-made traditional dress of Mong Hoa ethnic group costs about VND2m (USD86) while the mass-produced one is usually cheaper by half. Depending on the visitors' budget, they can get a brocade blanket for VND500,000 to VND800,000 or VND30,000-50,000 for stuffed animals.

Visitors to Bac Ha District can also enjoy horse market and nightingale market nearby. According to tour agents, many tourists to Sapa choose to make an additional trip to Bac Ha.

Local women in Bac Ha District often wear nice clothes when they go to the market because it's their way of going out and meeting friends.


Other popular markets in the mountainous area in Lao Cai are Y Ty market with a wide range of local products and Coc Ly Market because of its remote location.
Some photos of the market: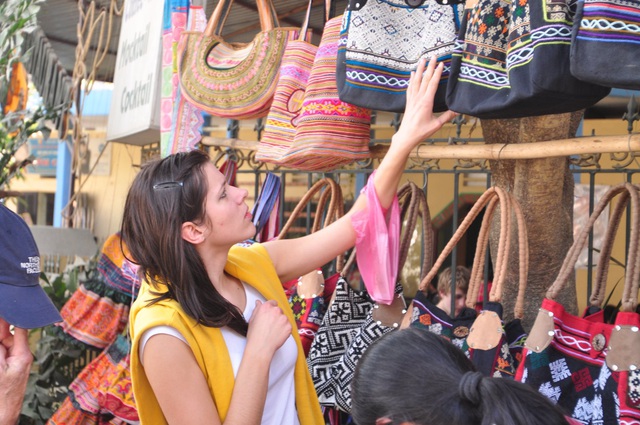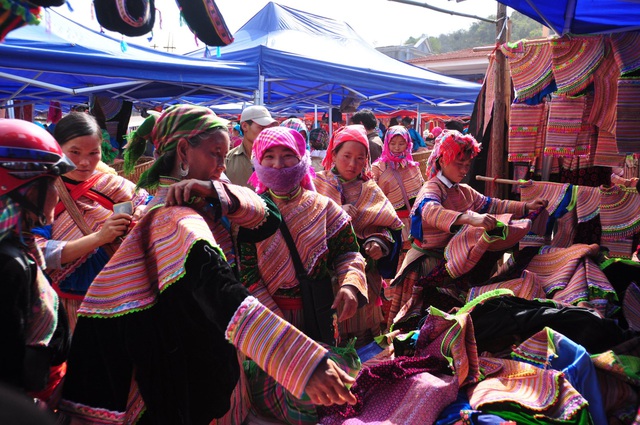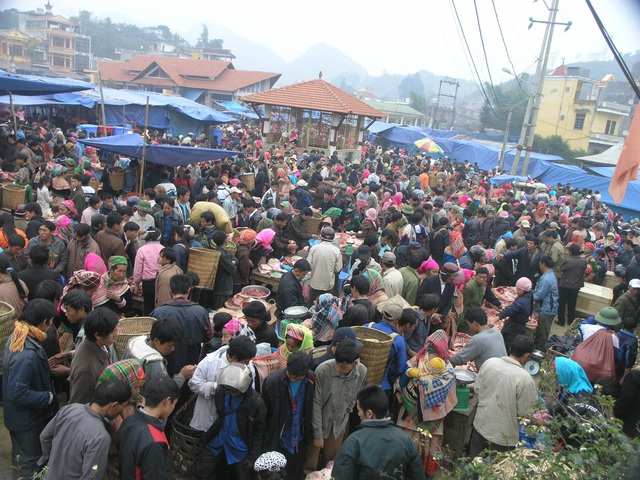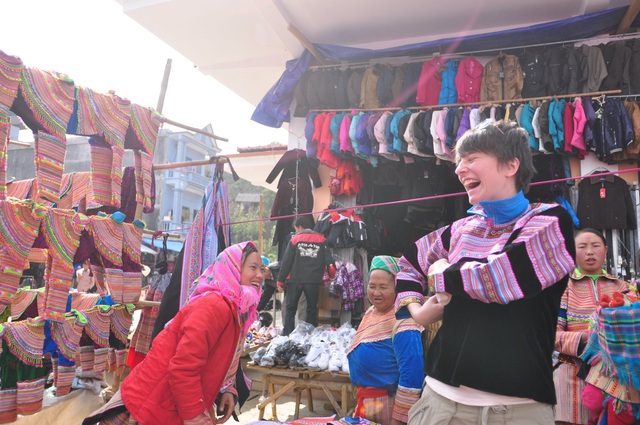 Dtinews

Bac Ha town in the northern mountainous province of Lao Cai is famous for its wonderful scenes where visitors can capture beautiful images in all corners.

The final round of the traditional horse race on the Bac Ha Plain of the northern mountainous province of Lao Cai took place on May 31.