Itaca offers flavours of the Med in Vietnam

Phu Quoc Island has changed massively over the past seven years, just ask Xavi Pi, one of the three co-founders of Itaca Restaurant & Lounge.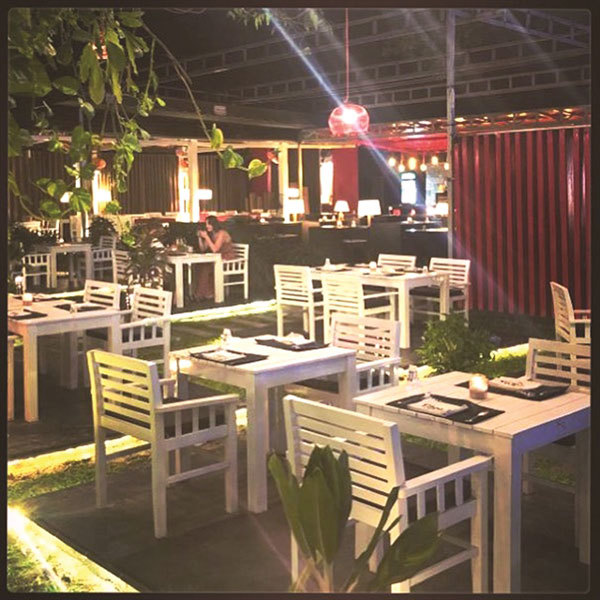 AL FRESCO: Itaca offers a large outdoor dining space, perfect for the pleasant winter weather on Phu Quoc Island. Photo courtesy of Itaca Restaurant & Lounge
When the Spaniard and two of his friends from university opened the restaurant in late 2012, the island off the southern province of Kien Giang had few paved roads, visitor numbers were measured in the thousands instead of millions and the island still had a degree of serenity.
"When we opened, we had nothing for 800 metres on either side of us," Pi explained to me when I visited with my partner on a trip to Phu Quoc for Epizode festival.
That's hard to believe today, as Itaca sits amidst the hustle and bustle of Duong Dong Town on Tran Hung Dao Street, where restaurants, hostels, shops and bars do a roaring trade during the high season from November to March.
While the island might have transformed, luckily enough some things never change, and Itaca is still one of Phu Quoc's top restaurants.
Mediterranean roots
The restaurant's name comes from another island, Greece's Ithaca in the Mediterranean Sea, and it gets the inspiration for much of its fare from those waters, almost 15,000km away.
The tapas menu offers Mediterranean bites with a focus on Catalan food, the region the restaurant's owners hail from. Itaca also offers wood-fired pizzas and BBQ options.
In the past, the menu was more fusion based, with a mixture of Mediterranean and Asian cuisines, but Pi explained the Itaca team moved towards today's offerings to better suit Vietnamese tastes.
They also recently redesigned the restaurant's layout, putting a large grill for BBQ meat in front of the restaurant to entice diners in, while inside still offers a spacious al fresco dining area, perfect for Phu Quoc's pleasant winter weather.
Wide variety
We decided to order exclusively from the tapas menu to try as many different flavours as possible, and to make sure we got a range of the seafood Phu Quoc is famous for.
First we had tuna tartare, which wasn't on the menu but graciously offered by Pi to get us going. The shot glass-sized bite was a great opening salvo, with the flakes of salt, soft tuna and sour cream offering intriguing and refreshing flavours that hinted at the delights to come.
Hailing from the island of Ireland, my eyes and stomach were immediately drawn to the patatas bravas (VND95,000) and my taste buds weren't disappointed, as the spicy tomato sauce complemented the strong garlic aioli superbly.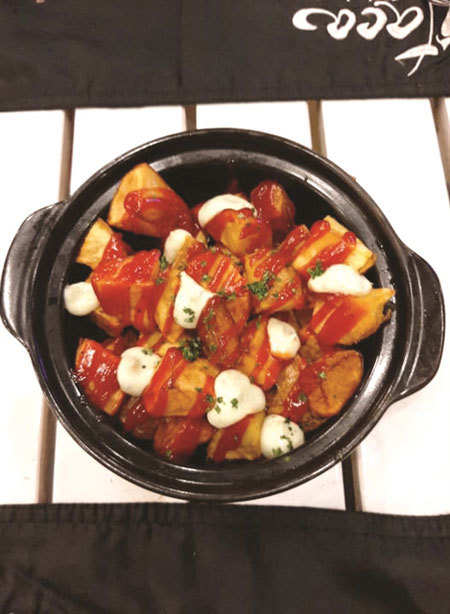 BRAVO: Patatas bravas served with a spicy tomato sauce and garlic aioli.

Next, we opted for the calamari Andalusian style (VND145,000). The squid couldn't have been fresher, not surprising considering the amount of squid fishing that goes on in Phu Quoc's waters, while the crispy batter went well with the garlic aioli and a touch of lemon. Perhaps the only issue with this dish was the generous serving; we had to take a doggy bag of calamari back to our hotel, a first-world problem if there's ever been one!
For a spot of indulgence we ordered some of the Wagyu meatballs (VND170,000), which were admittedly a bit rich for my taste, but that's the point of premium, Japanese Wagyu beef. Luckily my partner Amanda took a step further into meatball heaven with each tomato sauce encrusted bite.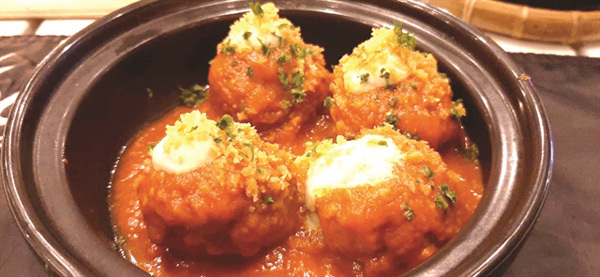 RICH: Decadent and delicious wagyu meatballs. Photos Amanda Carlea

The coup de grace (forgive me, I don't know the Spanish for this phrase) of the meal though was our final dish, the spicy prawns (VND210,000). The large, juicy prawns were marinated beautifully in a lightly oily, spicy sauce, and best of all, their heads came straight off, so there was no risk of contracting fishy fingers in attempting to decapitate the tasty buggers.
No time like the present
All in all Itaca still offers a fabulous meal all these years on, and while it certainly has a lot more competition when it comes to international cuisine on Phu Quoc than in 2012, iron seems to have sharpened iron.
Pi admitted that the rampant and rapid development of the island had certainly been good for business, but he lamented at the damage done to the environment, which is why he and other business leaders in the Phu Quoc Chamber of Commerce organise beach clean-ups and other environmental protection efforts.
Rapid development is why virtually every travel piece you read about Phu Quoc will end with a warning that you'd better get there soon, before the island is spoiled.
It doesn't seem like Itaca is about to get spoiled any time soon, but that doesn't mean you should delay a visit. VNS
By Peter Cowan

While the restaurants of Phu Quoc Island are a delight with their wide range of fresh seafood, no trip to the Kien Giang Province locality would be complete without sampling street food at the night market at the heart of Duong Dong Town.

Enjoy the luxurious stay with Michelin star dining experience at the theatrical beachfront restaurant…all these utmost experiences make JW Marriott Phu Quoc Emerald Bay become a must-visit place during the upcoming holiday time (April 30th-May 1st).