International tourists to Khanh Hoa increase sharply

The number of visitors staying in Khanh Hoa Province has sharply risen in the first four months of 2019, compared to the same period last year.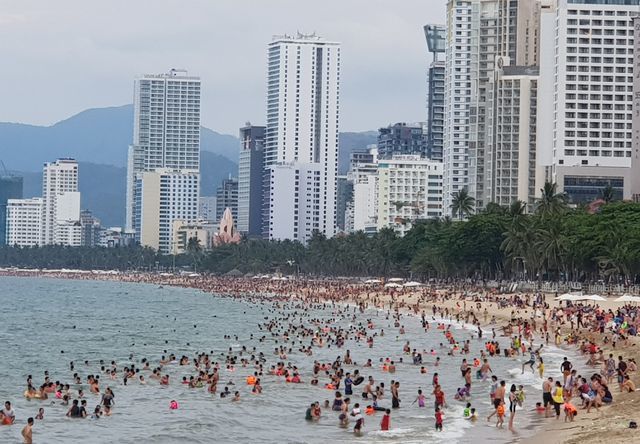 Nha Trang beach
Statistics from Khanh Hoa Department of Tourism show that in the first four months, Khanh Hoa welcomed over 2.1 million tourists, an increase of 110% on last year. 963,000 were domestic tourists, the same number as last year, while the number of international tourists rose by 120% to 1.2 million.
The average occupancy rate in April was 54.5%. Three to five-star hotels had an occupancy rate of 67.7% while this rate at one to two-star hotels was 35%.
In the first quarter, Nha Trang City welcomed over 652,000 Chinese tourists, an increase of 138% compared to the same period last year. Russia was in second place with 136,000 tourists, a decrease of 5%.
Nha Trang also received a strong number of tourists from South Korea, Thailand and Malaysia. The number of South Korean tourists increased by 317% to 44,000. The number of Thai and Malaysian tourists increased by 330% and 102% to 2,700 Thai tourists and 12,600 Malaysian tourists respectively.
The Ministry of Culture, Sports and Tourism appointed Khanh Hoa Province as the host for on-going National Tourism Year 2019 from December 12, 2018, to December 12, 2019.
Nha Trang-Khanh Hoa Sea Festival was held from May 11 to 14 in response to the National Tourism Year. Various sports and cultural activities attracted a large number of tourists and local people. Dtinews