Hanoi is the most recommended destination for traditional food
The Future of Travel research reveals that Hanoi and Ho Chi Minh City are the most recommended destinations for traditional food, street food and places to shop for food.
The joy of discovering and enjoying delicious dishes while exploring new places can make one's travelling experience very special.
As travel starts to resume in a gradual and phased manner, the global accommodation platform Booking.com has recently conducted a survey about eating habits of travelers.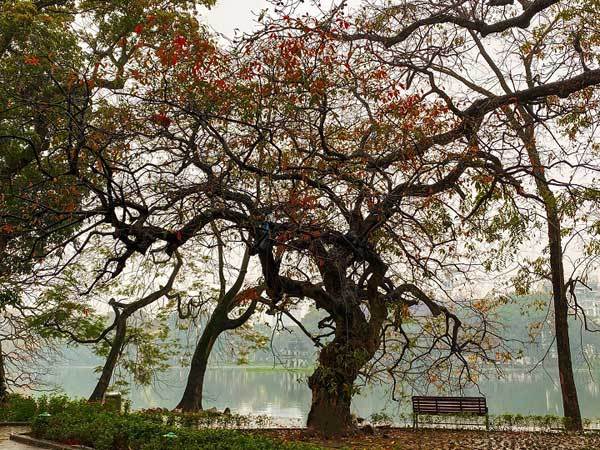 Hoan Kiem Lake at the leaf-changing season. Photo: Yeu Hanoi
The survey shows that 53% of travelers are keen to taste and indulge in local cuisine while traveling, with 45% wanting to eat out more often with the money they have saved from not traveling abroad due to the closure of borders.  
According to result of the survey, Hanoi and Ho Chi Minh cities top the list of traditional food, followed by Hoi An, Hue and Nha Trang.
In the 'Street food' category, the two biggest cities of Vietnam – Hanoi and Ho Chi Minh City are also on the first and second positions.
Additionally, Da Nang city is the preferred choice for travelers who love food as the city ranked first in all other three survey's categories of 'Seafood', 'Local food' and 'Culturally Diverse Food'. 
Traditional food in Hanoi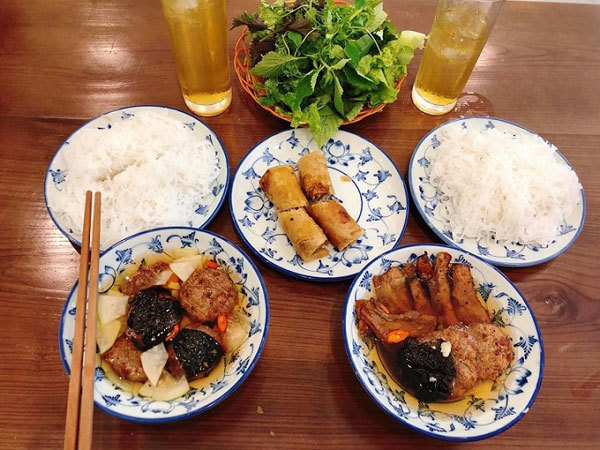 The dish of Bun Cha or grilled pork with rice noodle. Photo courtesy: Bun cha Kinh Ky
While Hanoi is most popular for giving travelers the experience of appreciating French-colonial architecture, as well as discovering the history of the Old Quarter, it is also equally rich in showcasing diverse and traditional cuisines in Vietnam and the world with colorful flavors. 
Hanoi cuisine is characterized by the elegant style of Trang An (denoting Thang Long - Hanoi) ancient people. Along with the development of all aspects, Hanoi cuisine also imported the culinary essence from many regions throughout the country, tweaking it with its own style.
The best dishes in Hanoi are inexpensive, yet tasty treats that can be found within the Old Quarter's narrow alleyways and bustling street markets.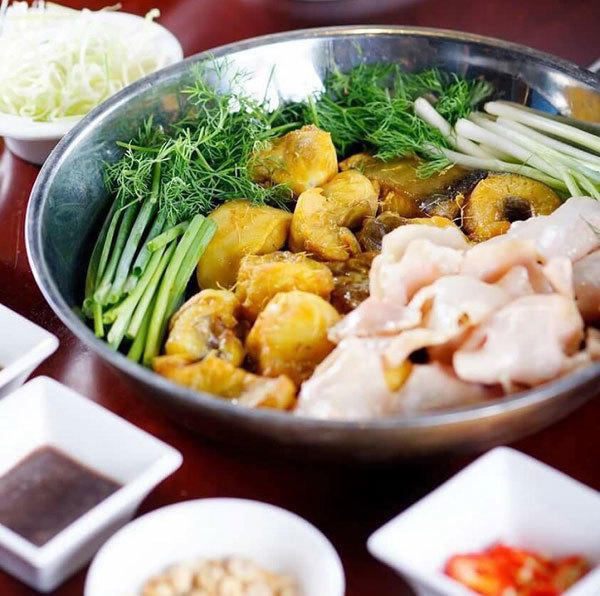 The Cha ca or grilled fish with rice noodle. Photo: Vua Cha ca
This is where you can find the familiar and world-renowned pho noodles served with bagel twists or the original bun cha that was once enjoyed by President Obama during his visit in Vietnam in 20216.
Bun dau mam tom, a stinky yet tasty and crispy delicacy originated in Hanoi, is a definite must for daredevils undisturbed by the idea of pungent shrimp paste.
Besides Hanoi, the most endorsed destinations for traditional Vietnamese food by Vietnamese travelers include Ho Chi Minh City, Hoi An, Hue and Nha Trang. 
Street food in Ho Chi Minh City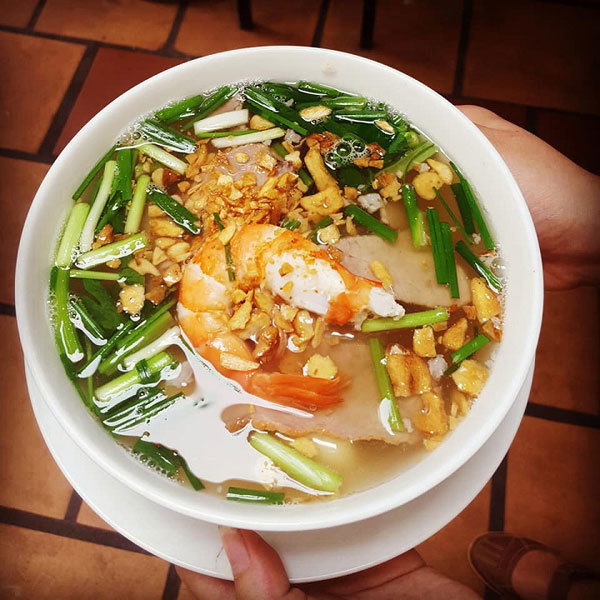 A Saigon (the old name of Ho Chi Minh City) typical dish- Hu tieu or braised lean meat with noodle. Photo: Hu tieu Minh Chau
HCM City never sleeps, appeals to traveler tastebuds with its countless food stalls and markets that are open 24/7. A city trip to the city is incomplete without indulging in all-time favorites such as bot chien fried in a large flat pan with whipped eggs, the legendary Vietnamese pizza or quesadilla grilled on the coal stove, duck embryo in tamarind sauce and beef offal steamed in coconut milk served with local banh mi.
One of the city's funkiest characteristics is the clear distinction of tastes in dishes, once a dish has sweet tastes, it must be really sweet and when a dish is spicy, it must be so spicy that diners shed tears when trying.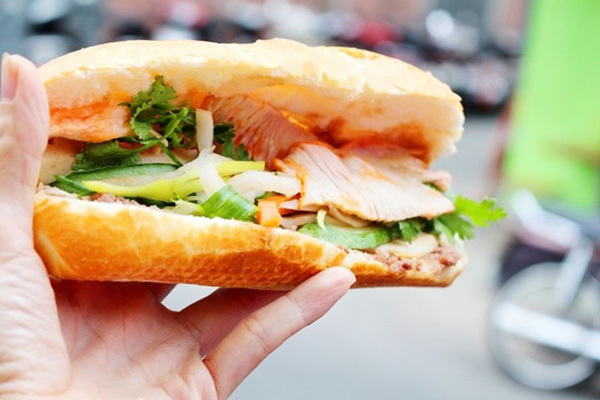 A 'Banh mi Sai gon'. Photo: Banh mi Bay Ho
With all the finger-licking and creative dishes the city has to offer, it is no surprise that travelers have pinned Ho Chi Minh City as one of the top endorsed destinations for street food on Booking.com.
The last but not least, other ideal destinations for food tours around Vietnam are Hoi An ancient town, Da Nang, Hue, Vung Tau, Nha Trang, Mui Ne, Phu Quoc and Da Lat. 
Hanoitimes

Hanoi street foods have become a nostalgia for travelers who have once enjoyed them.

Ho Chi Minh City can be considered a famous place full of entertainment for young people, with plenty of spots in which travel lovers can enjoy cheap street food.