Hai Phong – Kunming air route launched

Chinese-based Ruili Airlines on September 30 opened a route between Vietnam's northern port city of Hai Phong and Kunming city in China's Yunnan province.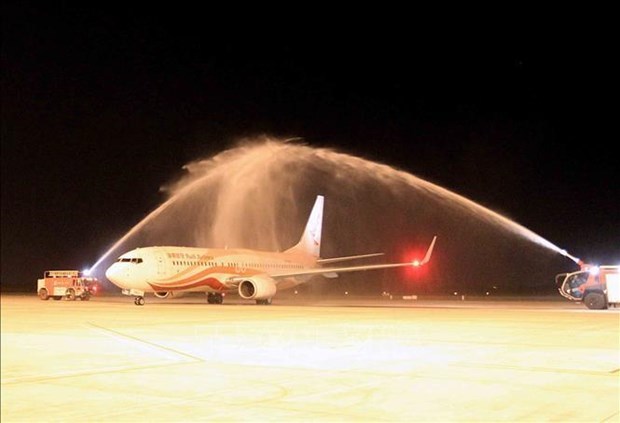 A ceremony to welcome the first flight from Yunnan arriving in Hai Phong's Cat Bi airport
The route, the first direct one connecting Hai Phong and Yunnan, will reduce travel time from the previous 15 hours by road to 1 hour by air, thereby contributing to promoting Vietnam – China economic, cultural and tourism exchanges.
Ruili Airlines, with a fleet of 19 Boeing planes, is now operating 61 domestic and 10 international routes. On a daily basis, it runs 108 flights to 39 cities, including those in Vietnam.
Speaking at the launching ceremony in Hai Phong's Cat Bi International Airport, Vice Chairman of the municipal People's Committee Le Khac Nam stressed that the route will help boost the exchange and cooperation between Hai Phong city and Yunnan province in particular and between the two countries in general.
He affirmed Hai Phong will create the best conditions for the carrier to capitalise on its growth potential and satisfy passengers.
Ruili Airlines Chairman Ma Zhanwei hoped the local authorities will facilitate its operation here.
In 2019, the Cat Bi airport is projected to welcome more than 2.7 million passengers, with an annual passenger growth of 10 percent on average./. VNA