Gold season in Bac Ha rice paddies
Paddies in Bac Ha District in the northern province of Lao Cai is entering rice harvesting season, making it an attractive destination for visitors.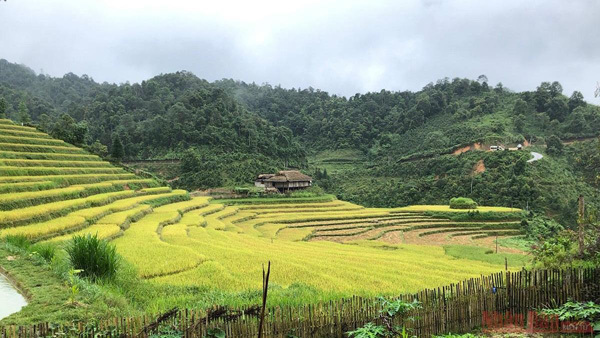 A house facing golden rice fields in Bac Ha.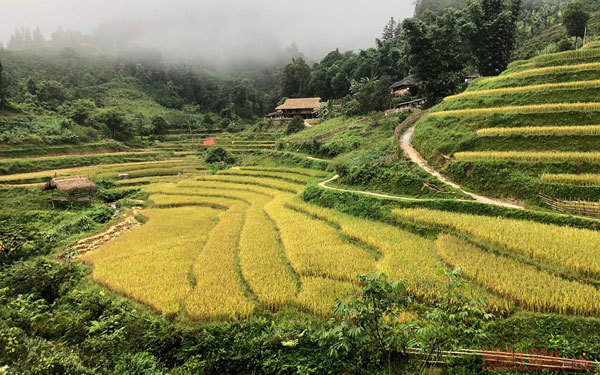 Not receiving much tourists' attention as compared to other mountainous districts of Mu Cang Chai (Yen Bai province), Hoang Su Phi (Ha Giang Province), and Y Ty (Lao Cai Province), Bac Ha is like a sleeping beauty boasting her charm only a few people.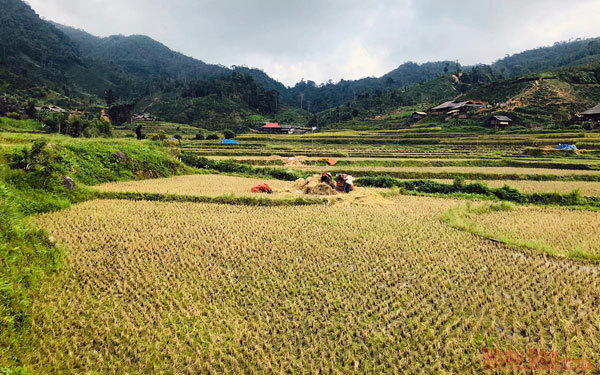 Entering the harvesting season, one can hear the sound of rice threshing machines and laughter of local people across the rice fields.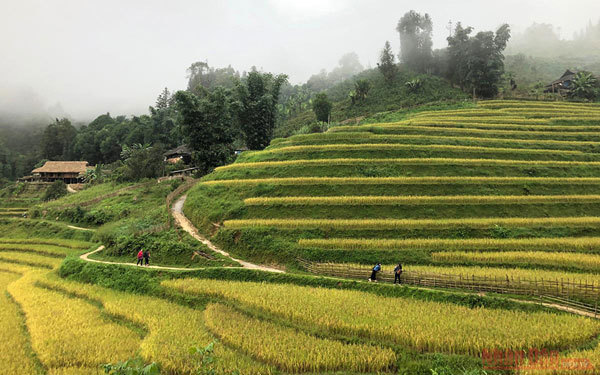 Bac Ha now is experiencing days with mixed weather with sunny days and rainy days alternating.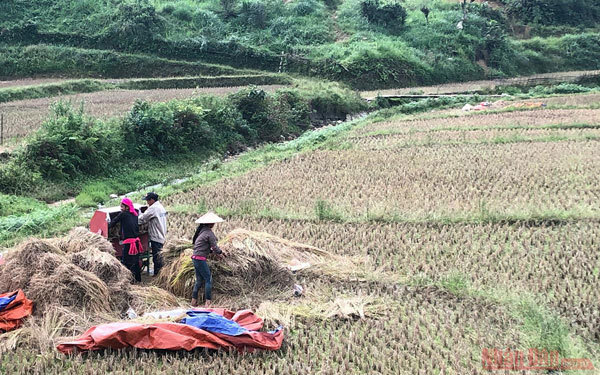 After being harvested, rice is covered with a canvas before transported to their house.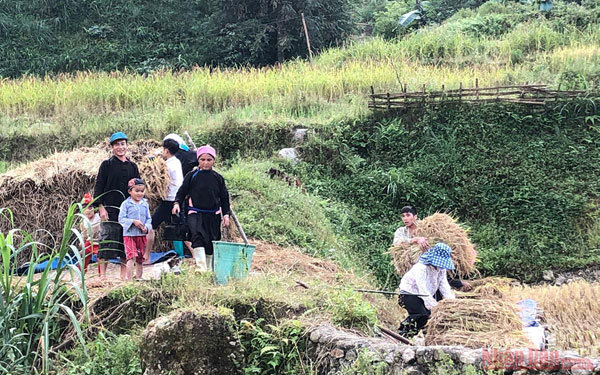 All family members going to the field to harvest rice.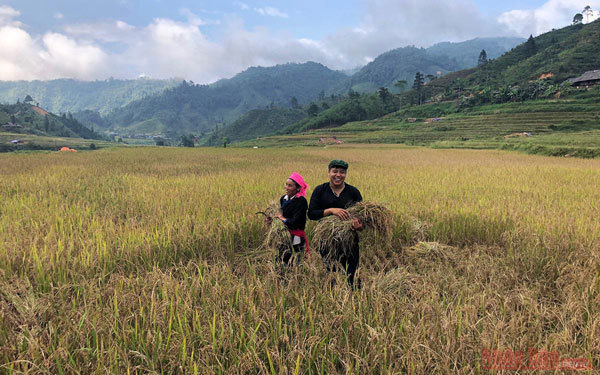 Vang Binh and his wife in Ban Lien Commune, Bac Ha District harvesting rice in their rice paddies.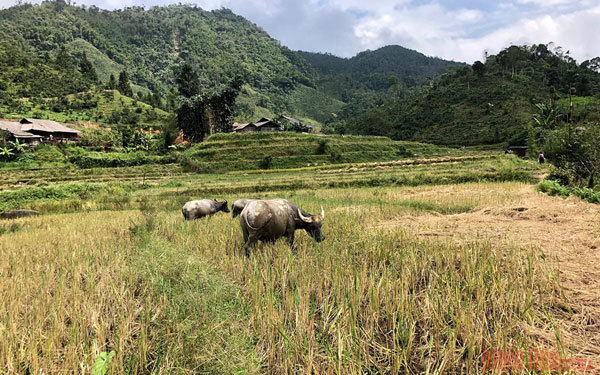 Buffaloes eating grass in a rice field after harvesting.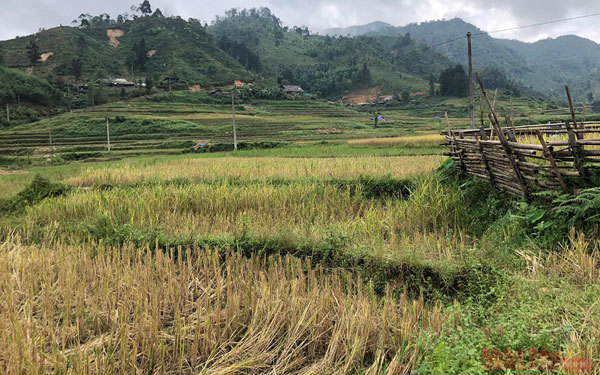 A rice field after finishing harvesting.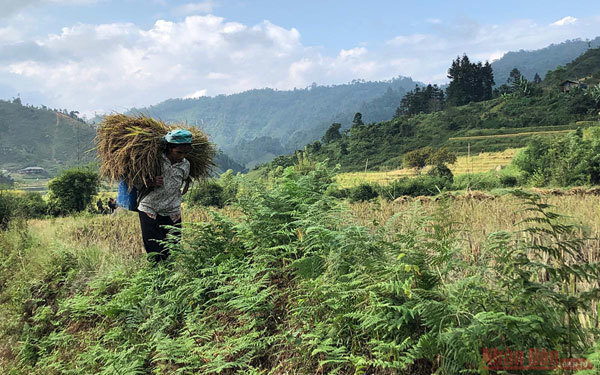 A woman transporting rice to the house.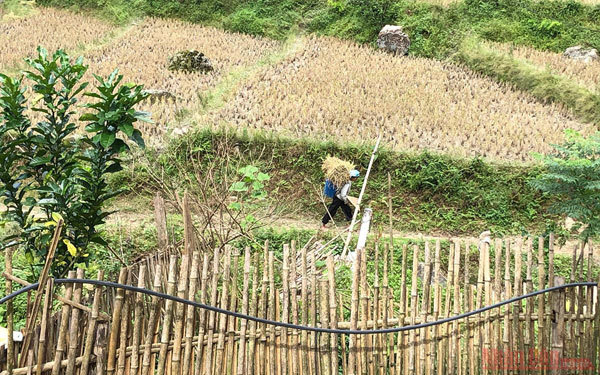 This is only a small part of rice need harvesting in her field.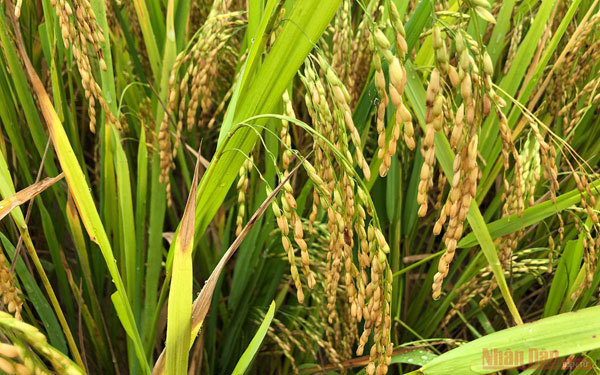 Rice ears get heavier with rainwater.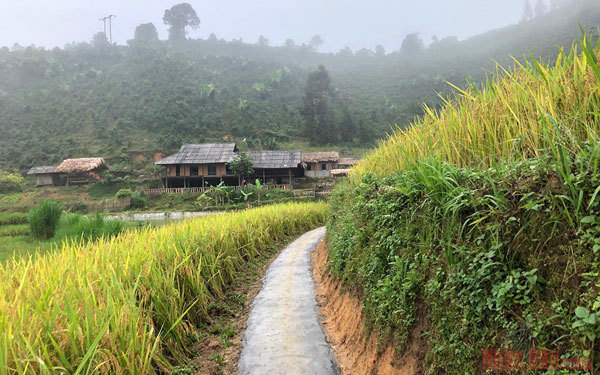 Stilt houses nestled at the food of tea and cinnamon hills.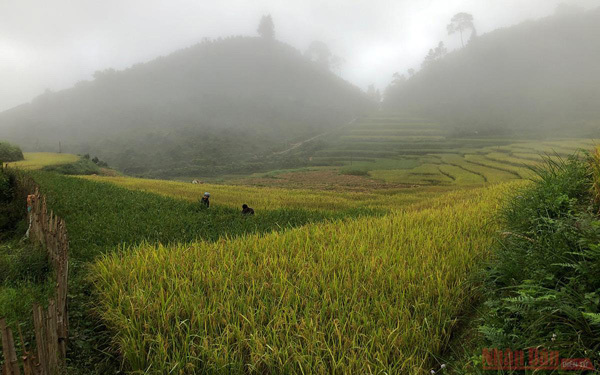 Clouds come swooping down over the field.
NDO/ Photo credit: Tuyet Loan

Bac Ha is a northeastern district in Lao Cai province. The wonderful natural beauty and extraordinary culture turn Bac Ha district into an attractive destination for tourists.

Famous for its most breathtaking rice terraces, Mu Cang Chai in the northern mountainous province of Yen Bai is a reputable name repeated among travel lovers and photographers,