French delegation thinks Ngon Garden is tres bien

Ngon Garden Restaurant in Hanoi is simply tres bien! That was the verdict from a high-level delegation from Ile-de-France who enjoyed a meal at the restaurant on Tuesday.
DPRK delegation enjoys dishes at Ngon Garden in Hanoi
Crab hoptpot at Ngon Garden an aromatic delight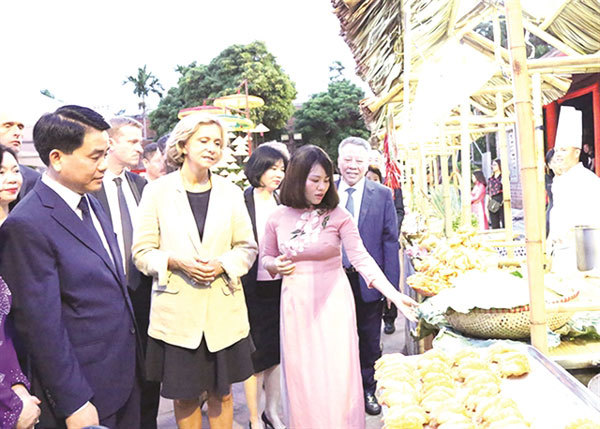 ON THE MENU: Hanoi chairman Nguyen Duc Chung talks with his French guests about traditional Vietnamese dishes. — Photo coutersy of Ngon Garden
Led by chairwoman of the Ile-de-France Valerie Pecresse, the delegation was served dishes from all across the country.
The group is visiting Vietnam to celebrate 30 years of co-operation between the European region and Hanoi.
Accompanying the French delegation was Ha Noi People's Committee Chairman Nguyen Duc Chung, French Ambassador in Viet Nam Bertrand Lortholary and Nguyen Thiep, Vietnamese Ambassador in France.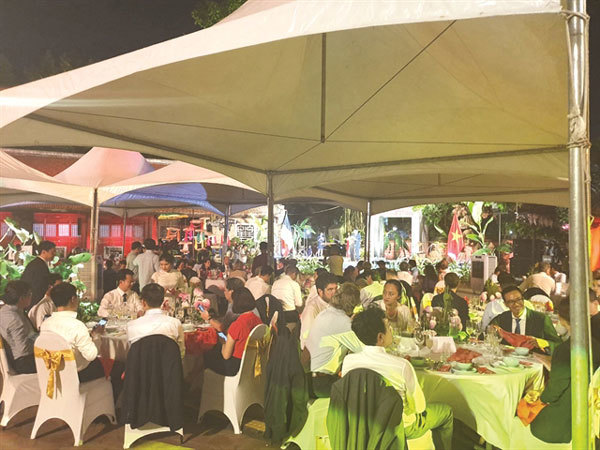 HAPPY: The guests enjoy Ngon Garden's dishes so much.
Restaurant owner Pham Bich Hanh welcomed the nearly 100-member delegation, introducing them to many traditional dishes from Vietnam's north, central and southern regions.
The dishes they tried included bún thang (fresh rice vermicelli with chicken, eggs, and pork), chả cá Hà Nội (grilled fish), nem cua bể (crab spring rolls), phở cuốn (fresh rice noodle rolls with fried beef and salad), and many others.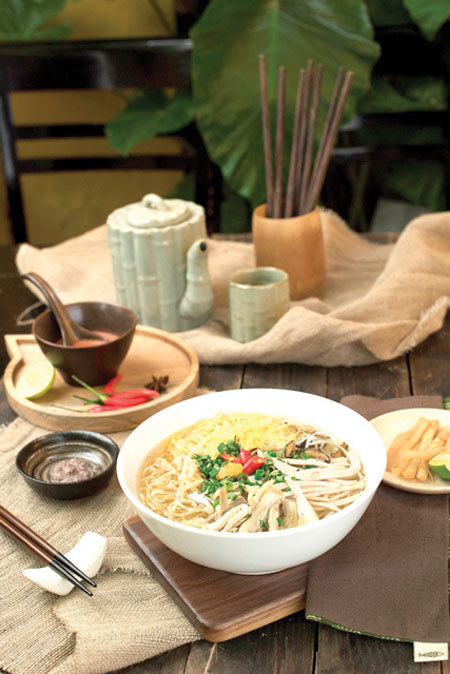 TASTY: Most of the guests agreed that bún thang is a must-try dish.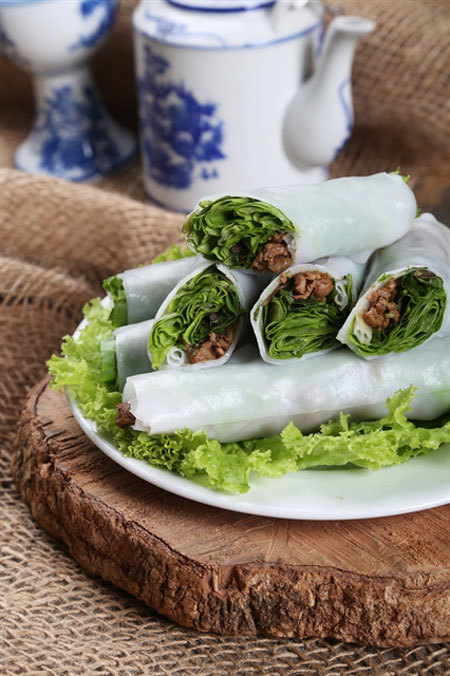 SUMMER FOOD: Phở cuốn (fresh rice noodle rolls with fried beef and salad) is very suitable during heat summer.
The guests, particularly the French delegation, expressed their satisfaction with the food they enjoyed their 'taste of Viet Nam'.
Pecresse thanked the restaurant owner, saying she was so impressed by the food she planned to introduce the dishes to her friends back in France, so they can have their own taste of Vietnam.
Hanh told the guests that her Ngon Garden Restaurant was honoured to welcome foreign guests and leaders.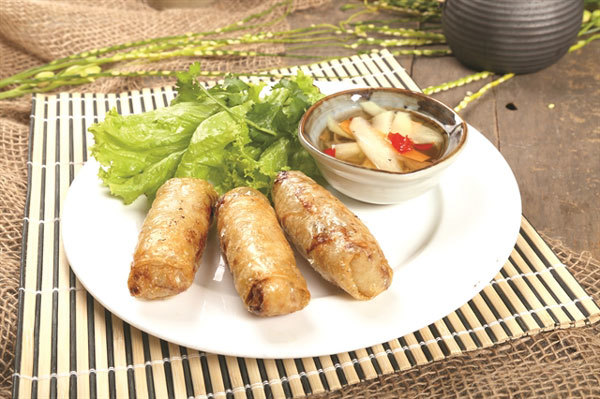 ROLL WITH IT: Nem cua bể (national dish or crab spring rolls).
Ngon Garden restaurant, on 70 Nguyen Du Street, has received a delegation from the Democratic People's Republic of Korea in February, and earlier this month a delegation from Armenia led by Prime Minister Nikol Pashinyan ate at the venue.
VNS