Forest God worshipping ceremony of H'Mong people
H'mong ethnic communities often stage their important rituals at the beginning of the year as they believe that it is the "cleanest" time of the year. 
One of the rituals is the Forest God worshiping ceremony, which has been observed by many generations of H'mong people in northern localities.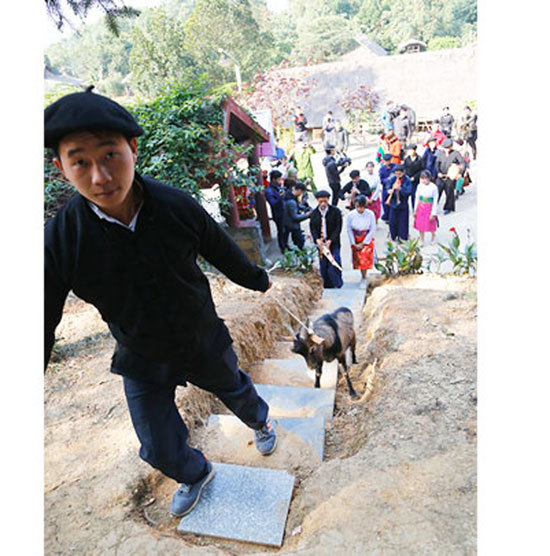 On this day, each family contributes an offering to the ceremony. The offerings, arranged on a on a four-legged table, include a goat, a rooster, three pieces of tofu, and three pieces of chopped 'chung' cake (glutinous rice cake), along with offerings donated by descendants in the family.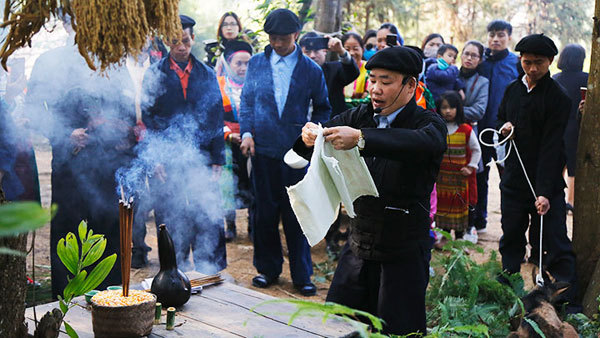 The ceremony is conducted by a shaman who has gained the respect and confidence of the family and villagers.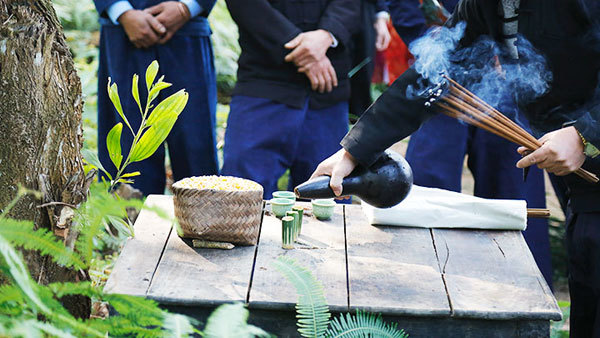 The ceremony aims to pray for good health, prosperity, bumper crops, and green forest.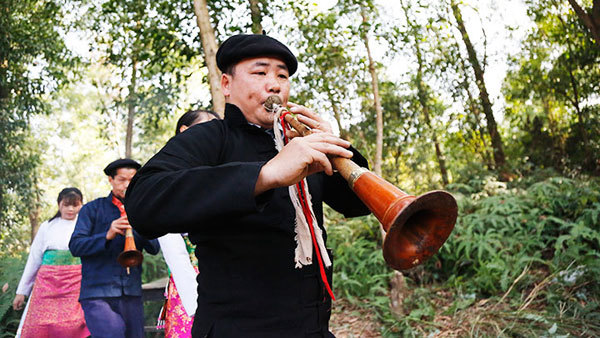 People perform with traditional instruments in a procession around the area hosting the ceremony.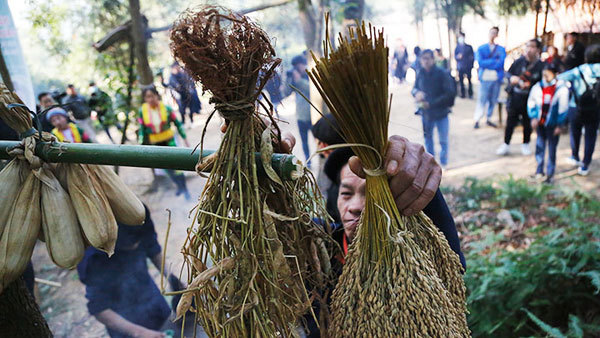 The offerings are then shared by households of the family.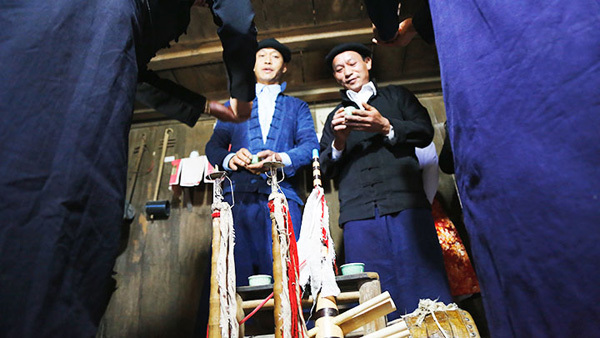 At the Forest God-worshipping ceremony of H'Mong people in Vi Xuyen District, Ha Giang Province.
Nhan Dan

Language, writing, and costumes are important identifications to differentiate Vietnam's ethnic groups.  

From the centre of Ha Giang City towards Thanh Thuy international border gate for about 5km, Tha Village in Phuong Do Commune features a traditional and pristine charm.