Entrance fees to tourist sites in Hue to increase from 2020

The authorities of Thua Thien - Hue province have decided to raise the entrance fees to various sites in Hue City as of January 1, 2020.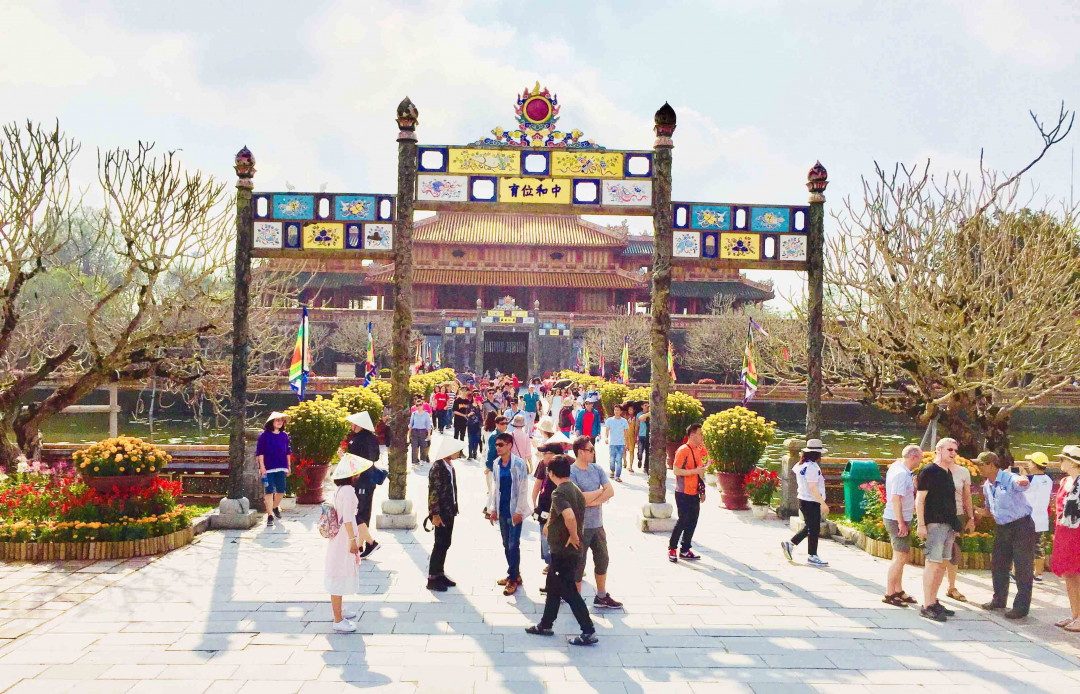 Visitors to Hue ancient citadel.
Specifically, the entrance fee to the Hue Royal Palace will be raised from VND150,000 (US$6.50) to VND200,000.
The entrance fees to the tombs of kings Tu Duc, Khai Dinh, and Minh Mang will increase from VND100,000 to VND150,000.
The entrance fees to other sites such as the tombs of kings Gia Long, Thieu Tri, and Dong Khanh will rise from VND40,000 to VND50,000.
The entrance fees to An Dinh Residence and Nam Giao esplanade will be raised from VND20,000 to VND50,000.
According to the local authorities, the money will be used to restore the palace.
Previously, the restoration fund was mostly sourced from the central and provincial budgets. However, in order to relocate the households that live near the palace, the authorities will need a huge investment and the money is from the ticket fees.
It is expected that this change will have increase the province's budget income by VND60-70 billion/year.
Hue will exempt all fees for tourists during the holidays such as Tet Holiday, Independent Day and Hue's Liberation Day on March 26.
Thanh Van