Discovering Tinh Khe coconut water forest in Quang Ngai

The lush green coconut forest of Tinh Khe commune has recently emerged as an attractive eco-tourism destination with visitors coming to enjoy the green scenery that is surrounded by a spectacular coastline and hidden villages.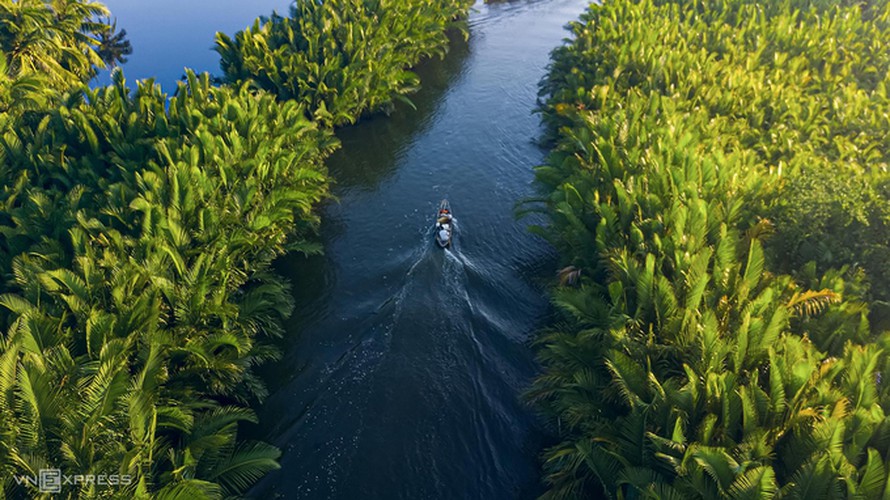 The rich coconut forest can be found approximately 16 km from the city of Quang Ngai and just a few hundred metres behind My Khe beach.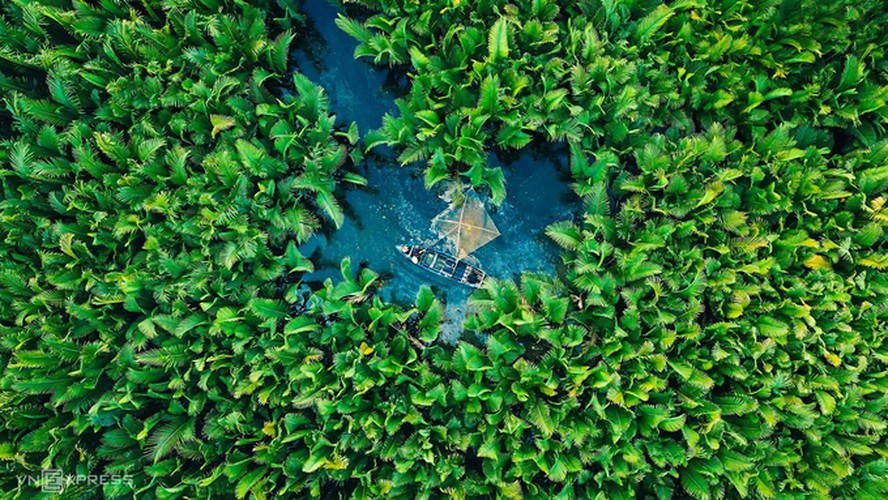 Local people cast their nets into the waters of the coconut forest to search for fish.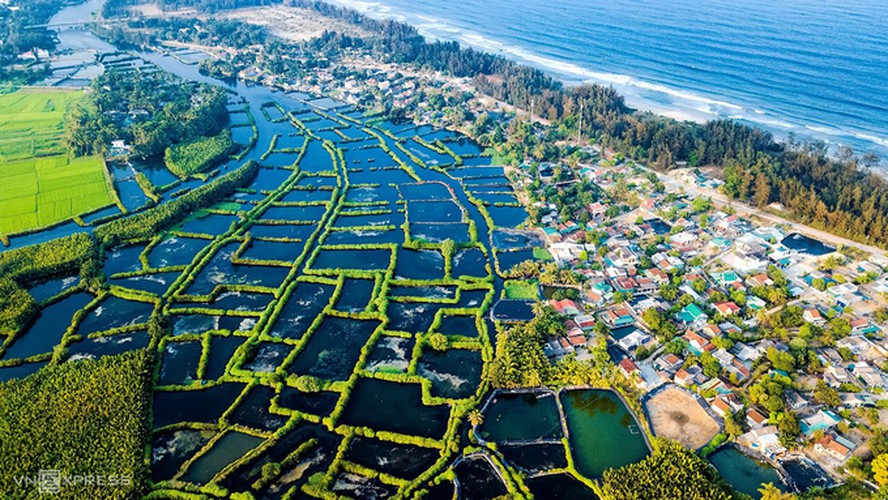 The water coconut forest is located close to Co Luy village, which boasts stunning natural scenery throughout the year. Indeed, the village is considered one of the most beautiful landscapes found in Quang Ngai province.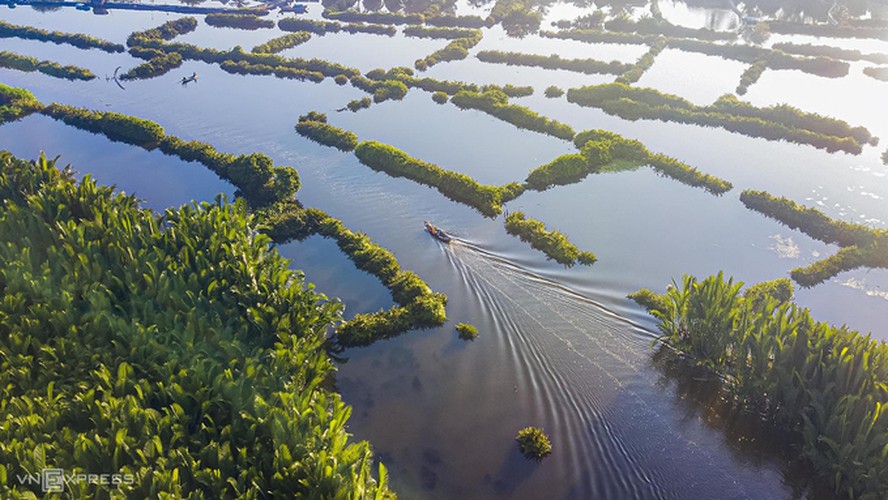 Tinh Khe coconut forest is popular among visitors due to its pristine and romantic scenery. Tourists are able to hire locals to row boats around the middle of the forest in order to take stunning pictures whilst also enjoying the area's clean air.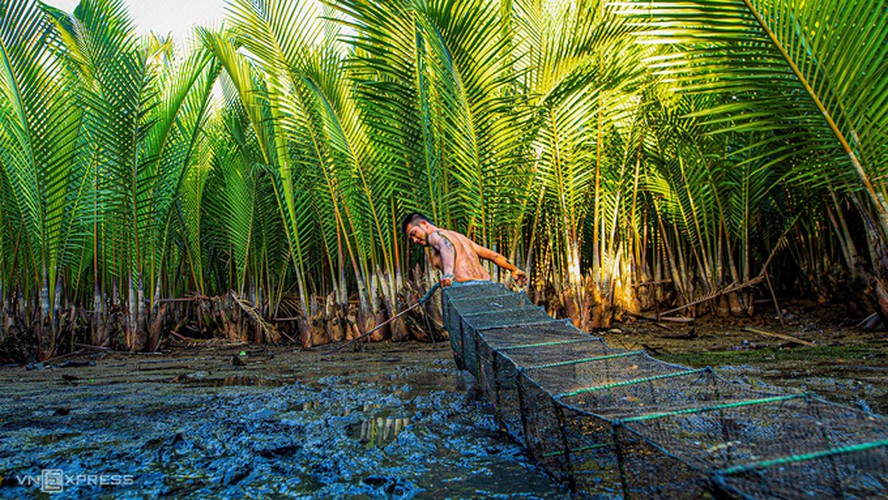 Fishing mullet, crabs, and snails serves as a great way in which local fishermen can increase their income.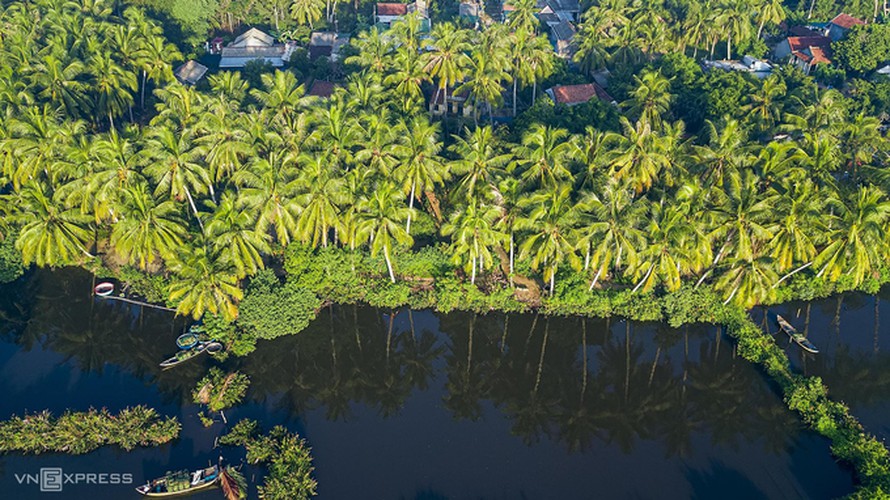 Another method which locals use to earn a living is to cut coconut leaves and weave them into typical products which can be put on sale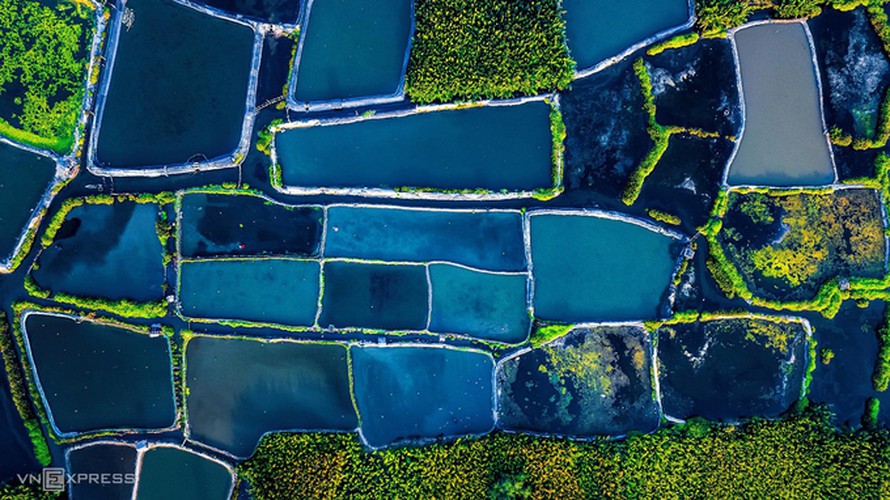 The forest covers a total area of over nine hectares
VOV/VNE
An initiative will be carried out in Ly Son island district, Quang Ngai province, so as to help islands in the central locality to be free of carbon.

As the autumn days begin to get colder, thousands of spondias pinnata trees can be spotted beginning to shed their leaves in Bau Ca Cai mangrove forest in Quang Ngai province, creating breathtaking scenery for visitors to enjoy.