Discovering the meaning of place names in Central Highlands
Let's check out the meaning of place names in the Central Highlands region, which is home to many tourist attractions in Vietnam.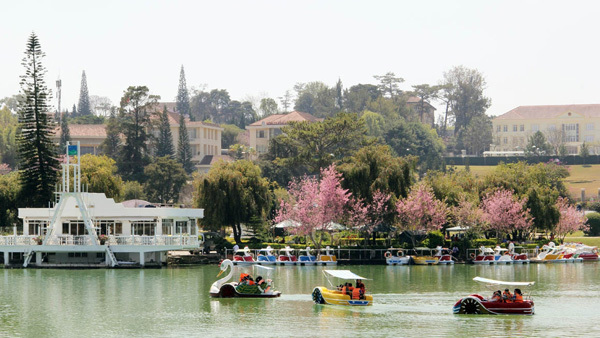 Cherry-like apricot trees add a glamourous look to Da Lat City in Spring. (Photo: NDO/Mai Van Bao)
Lam Dong Province's iconic sights are pine forests, tea hills, lovely lakes, magnificent waterfalls, unforgettable experiences, and tales which are told by locals around campfires under foot of stilt houses. The name 'Lam Dong' implies two words "forest" and "field".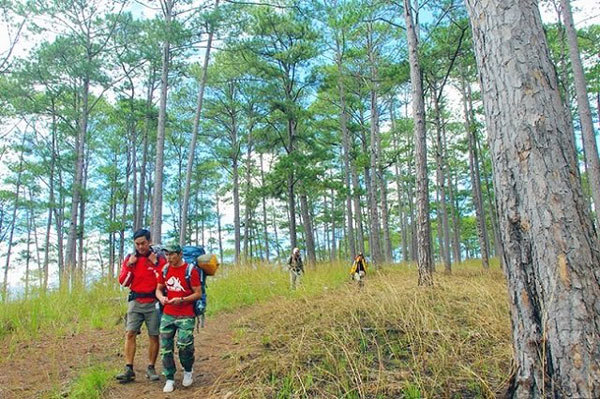 Tourists trekking at Bidoup Nui Ba National Park in Lam Dong Province. (Photo: NDO/Ha Du)
Da Lat is rewarded by Mother Nature will a cool and pleasant climate all year round, making it an attractive tourist destination for millions of visitors every year. The name "Da Lat" originates from "Da Lach" – another name for Cam Ly Stream. According to the indigenous language of the local Lach (K'Ho) ethnic group, "Da Lach" means "Stream of the Lach people".
Named after the Jarai ethnic group, Gia Lai Province is a wealthy mountain area with immense rubber, coffee and tea plantations.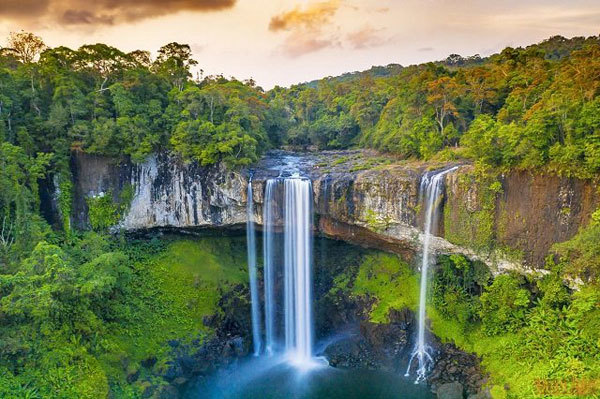 Magnificent beauty of Hang En Waterfall in Gia Lai Province. (Photo: NDO/Khanh Phan)
Pleiku of Gia Lai Province is the third largest city in the Central Highlands, after Da Lat and Buon Ma Thuot. It is famous for laden coffee fields, pepper gardens and tea hills hidden behind mountain ranges, and Bien Ho Lake (Sea Lake) - a pearl in the Central Highlands. In Jarai language, "Pleiku" means "village (ploi) of tail (ku)".
Possessing beautiful natural scenery and a series of famous tourist attractions including the Kon Tum wooden cathedral and Kon K'lor communal house, Kon Tum captivates visitors with its idyllic charm and unique culture. In Bahnar language, "Kon" means "village" or "land" while "Tum" mean "lake", thus Kon Tum refers to the land of lakes.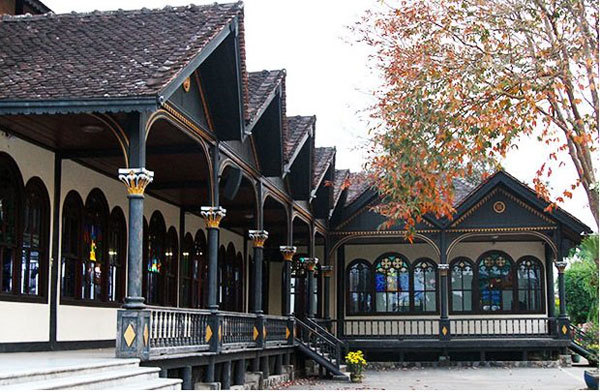 Kon Tum wooden cathedral, a popular tourist attraction in Kon Tum Province. (Photo: NDO/Khieu Minh)
With cool climate all year round, Dak Nong Province is home to many steep hills and majestic waterfalls. This place also gathers many ethnic groups, who together create a rich culture for the land. In M'mong language, Dak Nong implies "the land of humans".
Meanwhile, Dak Lak Province's tourist signatures are gong culture, coffee products and elephant rides. The word "Dak Nong" means "lake" in M'mong language.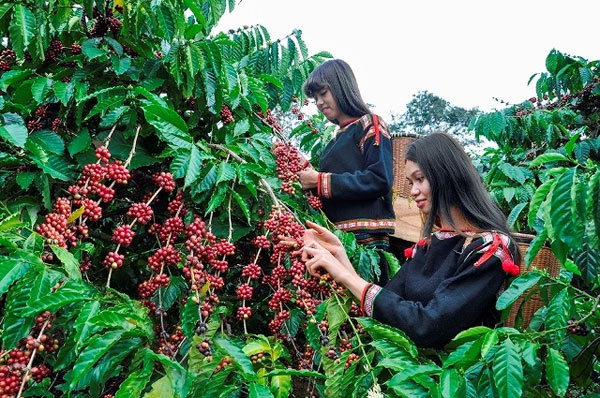 Harvesting coffee in the Central Highlands province of Dak Lak. (Photo: dangcongsan.vn)
If you are in love with the red colour of 'po lang' (cotton) flowers, vast coffee fields, unique traditional festivals, gong performances, ruou can (wine drunk from a jar through pipes), and spectacular waterfalls, Buon Ma Thuot City is definitely a top choice for you. The name "Buon Ma Thuot" originates from the legend of Ama Y Thuot – the head of the Ede tribe, thus the name means "the village of Ama Y Thuot".
Source: Nhan Dan/VTC News 

Ta Dung lake, Dray Nur waterfall, the Coffee museum, and Bien Ho Che, also known as Tea lake, are among the most popular destinations for visitors to enjoy when taking a trip to the Central Highlands region.

Located in the Central Highland province of Dak Lak, Buon Ma Thuot City is not only famous for local coffee, but also for offering visitors the chance to enjoy other attractions.