Craft villages in Hanoi gear up for Lunar New Year festival
Local people in craft villages throughout the capital have moved to ramp up production of various products in an effort to meet increasing demand from consumers ahead of the Lunar New Year festival, known locally as Tet.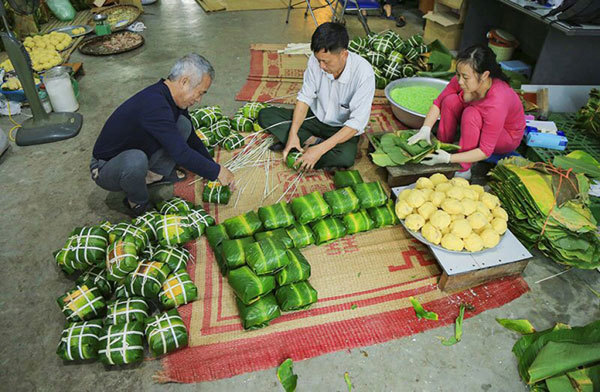 Tranh Khuc Village in Thanh Tri District on the outskirts of Hanoi is famous for producing Chung cake, the traditional food of Tet. With the festival fast approaching, these days see artisans hurriedly wrap cakes as they prepare items for the special occasion.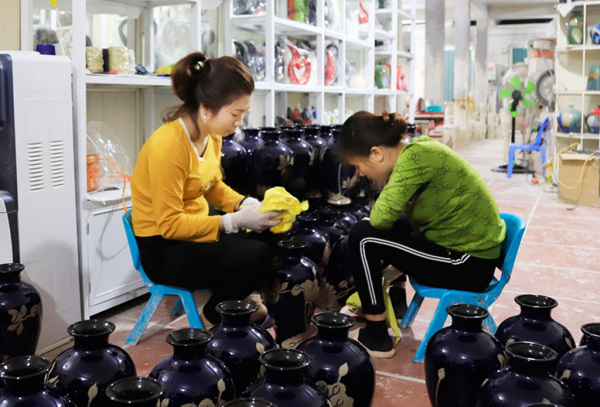 Workers in Bat Trang ceramic village in Gia Lam District clean items as they step up production to meet demand ahead of Tet.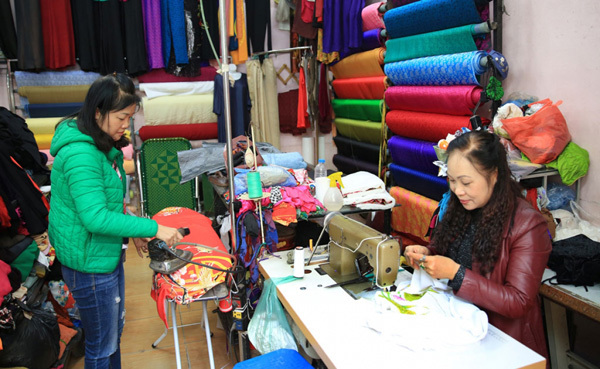 Artisans in Van Phuc Ward of Ha Dong District meticulously create Ao Dai, a Vietnamese traditional long dress, in order to meet the increase in orders with Tet drawing near.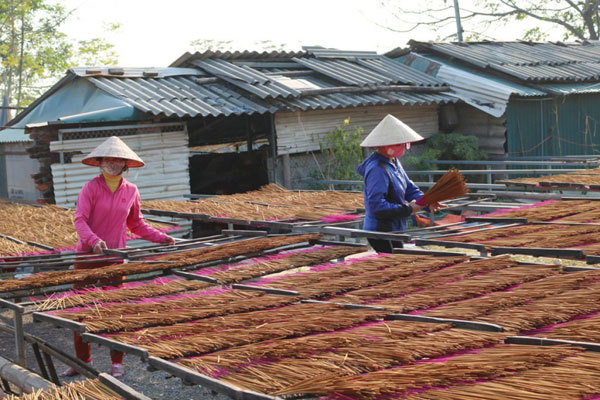 Residents in Quang Phu Cau Commune of Ung Hoa District dry incense as they gear up for the Lunar New Year festival.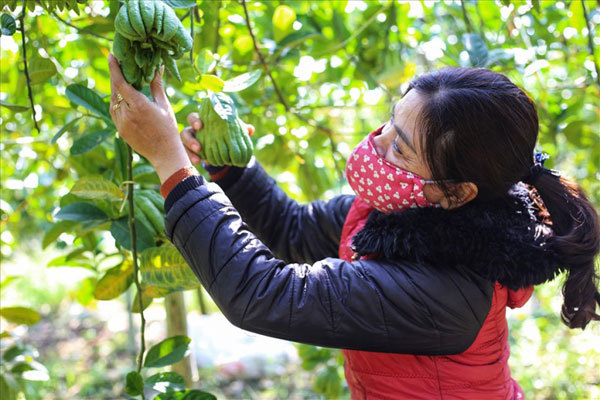 A gardener in Dac So Commune of Hoai Duc District in Hanoi harvests fruit which will be put on sale at a local market.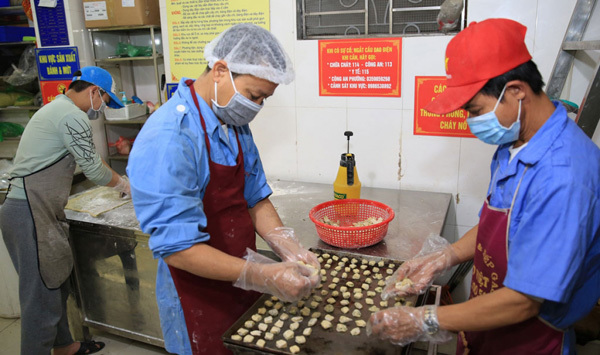 Xuan Dinh Village in Xuan Tao Ward of Bac Tu Liem District is renowned for its candies and jams which are viewed as essential items for Tet. Workers are typically busy with just over 20 days to go until the start of Lunar New Year festival.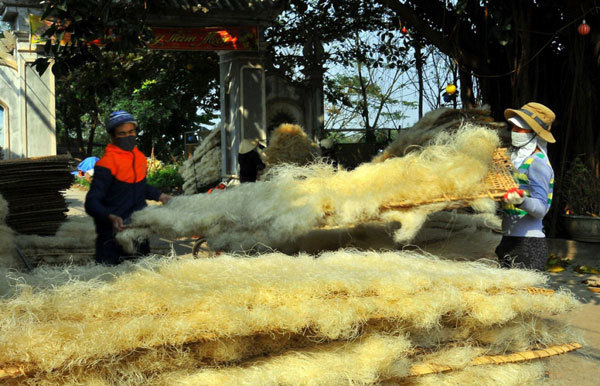 Locals in Cu Da Village of Cu Khe Commune in Thanh Oai District dry mien dong, also known as canna vermicelli, a traditional food during Tet.
VOV/ Hanoimoi

Hanoi's most fabulous craft event to bid farewell to the year 2020 and welcome Vietnamese traditional lunar New Year.

As the Lunar New Year is approaching, Hoi Xuan village in Quan Hoa mountainous district in Thanh Hoa province, where is famous for making longan-shape snack, has been busier than ever.