Vietnam plans to reopen domestic flights, classifies airports by zones
The Civil Aviation Authority of Vietnam (CAAV) has proposed classifying airports into green, yellow and red zones to prepare to reopen domestic routes.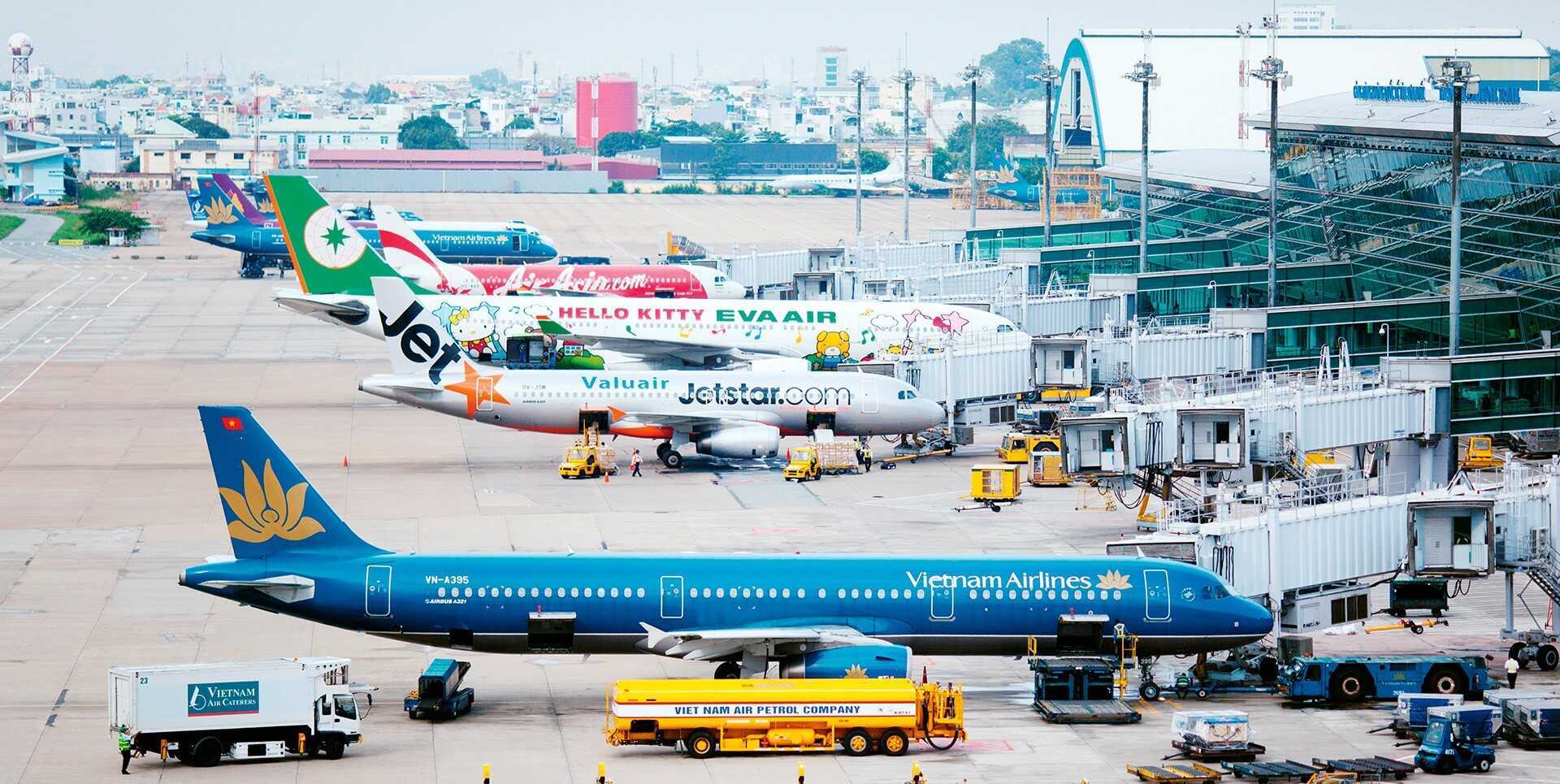 CAAV has sent a report to Ministry of Transport (MOT) about the plan to develop domestic routes and the problems in maintaining aviation activities.
CAAV, implementing the Prime Minister's instructions on July 21, requested airlines to continue to suspend regular domestic routes. Only Vietnam Airlines was allowed to fly on the Hanoi-HCM City route with the frequency of two flights a day. However, because of the difficulties in organizing quarantine in the two cities, which are under lockdown, the airline could not provide flights.
On August 30, CAAV asked airlines not to sell tickets for domestic flights and pay back the money to passengers for tickets issued prior to July 21.
Currently, there are only cargo flights and some flights carrying passengers, including officers performing public duties, people who serve the fight against Covid-19, and people who have approval from local authorities to travel. There are also flights carrying citizens from southern provinces to their hometowns.
Regarding the plan to organize domestic air routes in the time to come, CAAV wants to allow air carriers to build their business plans, sell tickets, develop air routes, or stop flights in accordance with certain conditions.
There are 22 airports in 21 cities and provinces offering domestic flights, and airports and landing fields that have general aviation activities (Ha Long, Vung Tau, etc...).
CAAV has proposed that airports should be divided into groups.
A-group airports (green zone) are in cities/provinces which don't have areas under social distancing under the Prime Minister's Directive 16.
B-group airports (yellow zone) are in cities/provinces where social distancing is imposed in only some areas.
C-group airports (red zone) are in localities where all districts are under lockdown.
CAAV has proposed that for the flights from A to A, B and C airports, there will be no limit on passengers and passengers must show negative testing results within the last 72 hours.
The flights from B to A, B and C; and from C to A and B will serve passengers performing public duties and Covid-19 prevention force. Passengers must show negative testing results taken in the previous 72 hours.
The other passengers must satisfy one of the following requirements: have certificates on completing quarantine, carried by quarantine units to the airports in specialized vehicles; have two vaccine shots; or have certificates on recovery from Covid-19, no longer than 12 months from departure time.
Ngoc Ha

National flag carrier Vietnam Airlines successfully piloted the IATA Travel Pass on a flight from Hanoi to London on September 2 with the participation of 18 passengers.

The Civil Aviation Authority of Viet Nam (CAAV) has asked domestic airlines to continue reducing the frequency of flights from/to cities and provinces currently placed under social distancing.