2nd tallest mountain in southern Vietnam attracts hiking enthusiasts

The second tallest mountain in southern Vietnam, with its forests and steep cliffs, is attracting lovers of trekking.
Trekking to Chua Chan Mountain
Exploring Chua Chan Mountain in Dong Nai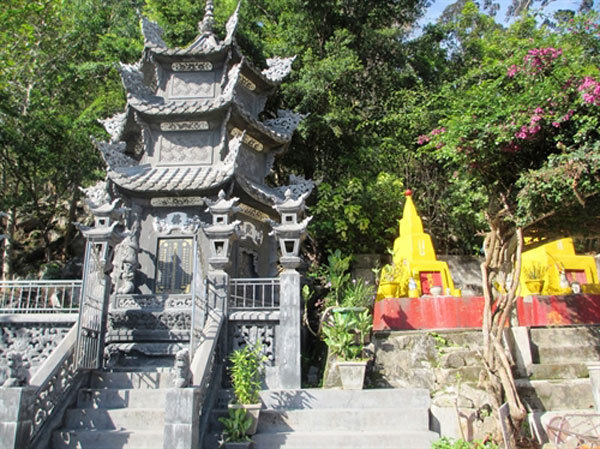 Chua Chan Mountain is also home to some pagodas built on cliffs. It is a pilgrimage destination for many, especially during full moon days. VNA/VNS Photo
Located 110km from HCM City, Chua Chan Mountain in Dong Nai Province's Xuan Loc District, rises 837 metres above sea level, second in the south only to the 986-metre Ba Den Mountain in Tay Ninh Province.
The path up is quite narrow and rocky, and requires explorers to have experience of such terrain before venturing up. There are rocks five metres tall here.
Visitors also can take a cable car for VND110,000 (US$5) to visit the pagodas at the top.
From the pagoda, it is a 30-minute walk to the top. Unlike the path up, the top is quite flat and convenient for camping. Visitors can inquire at SK11 information station at the top about where to sleep and find drinking water.
A bicycle trip at the foot of Chua Chan Mountain is a good way to end the hike.
VNS