Woman holds fake funeral to escape creditors
The Cu Lao Dung district Police in Soc Trang province on March 31 detained and questioned Tran Thi Tuyen about the organization of a fake funeral at her home.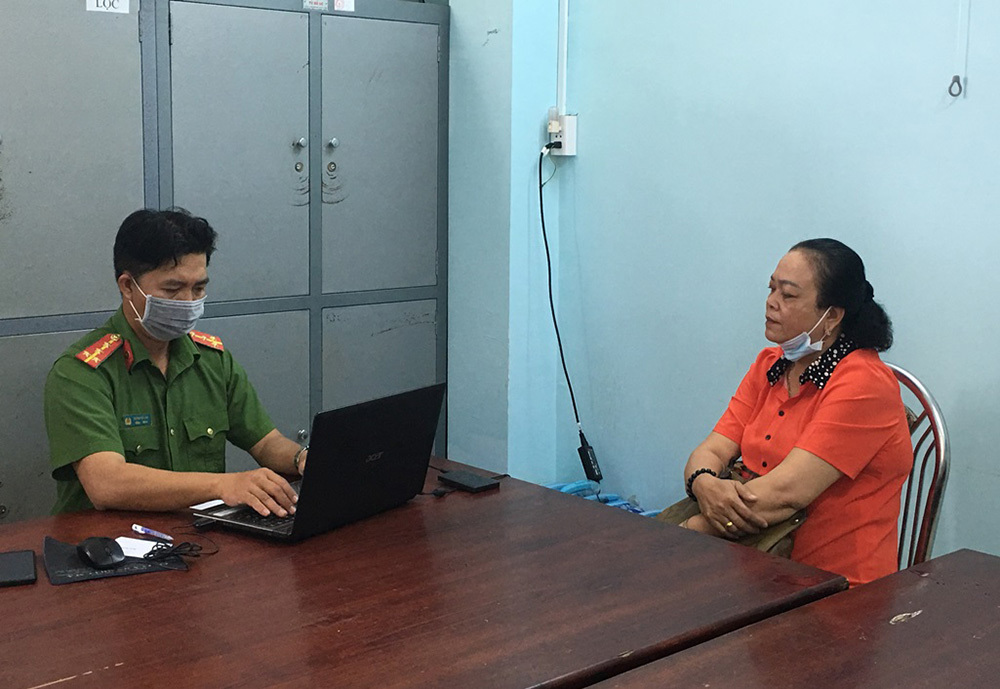 Tuyen admitted to authorities that she had played dead
According to the Cu Lao Dung People's Committee, Tuyen owes money to many people. She went to Dong Thap Province to avoid meeting people in her area. On March 29, Tuyen bought a coffin in Dong Thap and hired a car driver to carry the coffin to her home, where she organized a fake funeral.
Tuyen's children said their mother was murdered in another province and they had carried the dead body to the home village for the funeral.
The police suspected that something was amisd as they believed that if someone was killed, the investigation agency in the locality where the murder occurred would have followed investigation procedures in accordance with the law.
With the suspects present, the police decided to open the coffin for an autopsy and discovered that three sandbags were inside.
The police, after verification, found that Tuyen's son had taken his mother to buy the coffin in Dong Thap.
The police on March 31 provided information about the initial results of the investigation.
On March 29, Nguyen Van Liet, 59, in Phuoc Hoa An Hamlet in Cu Lao Dung Town held a funeral for his wife Tran Thi Tuyen. The death notice showed Tuyen passed away on March 27.
Liet said his wife died in Hong Ngu Town in Dong Thap province and her body was brought home for the funeral.
Suspecting that Tuyen's body was brought from a pandemic-hit area (adjacent to the border with Cambodia), the Cu Lao Dung district police joined forces with the district's Covid-19 prevention and control unit to spray disinfectant where the funeral was held.
Appropriate agencies decided to examine the coffin in accordance with the regulations on epidemic prevention. When opening the coffin, they did not see Tuyen's body but only some branches of tuberose and three bags of sand.
The police then worked with agencies to examine the site and seized relevant objects and documents.
Tuyen admitted to authorities that she had played dead.
According to local authorities, as Tuyen owes money to many people, she decided to pretend to be dead to flee from her creditors. 
Thien Chi

Black credit grew strongly in 2020 when many people lost jobs because of Covid-19 and faced financial problems.

The poor, who lack financial information and knowledge, are often hurt by black credit. But many businesspeople have also become victims.