Warming the cockles of strangers' heart amid pandemic in HCM City
Many non-residents in HCMC have been plunged into unimaginable hardship caused by the Covid-19 pandemic, but the Saigonese are willing to provide a shot in the arm for them to ride out the pandemic together.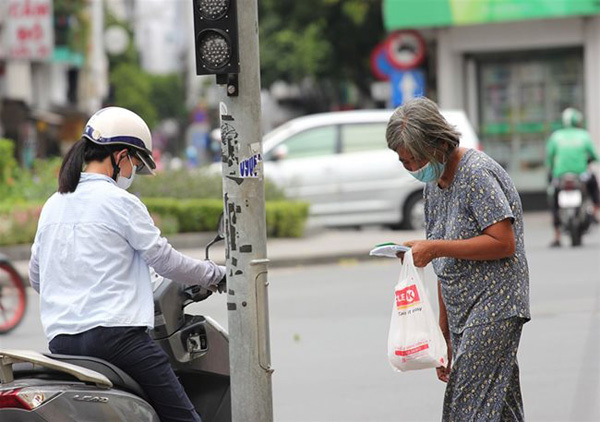 An elderly woman receives some money from a woman at an intersection in HCMC. The amount of money will help her cushion the difficulties caused by the Covid-19 pandemic. – SGT Photos: Minh Hoang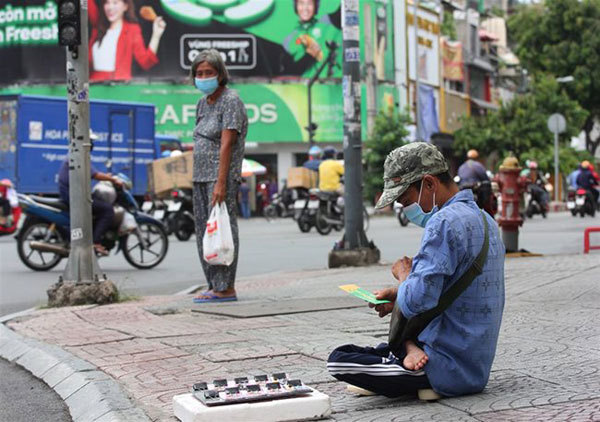 Surprisingly, the elderly woman passes on the money to a physically impaired lottery ticket vendor who has sold few tickets though it is noon.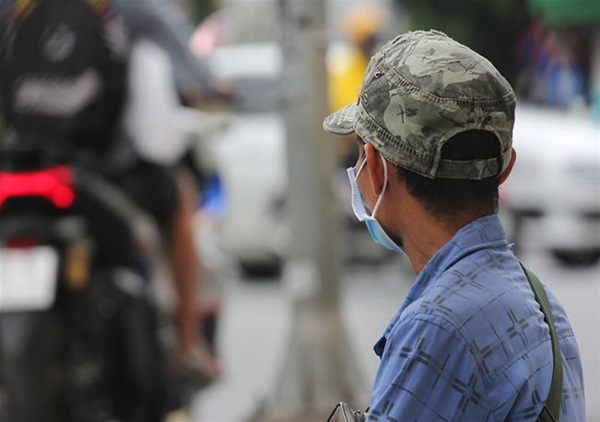 Ho Ta Tai, who lives in Phu Yen Province and came to HCMC to sell lottery tickets in 2007 to earn a living. Since the Covid-19 pandemic emerged, his family of four has fallen into financial distress. During the pandemic, he sometimes sells far fewer lottery tickets than before, at around 50 tickets a day.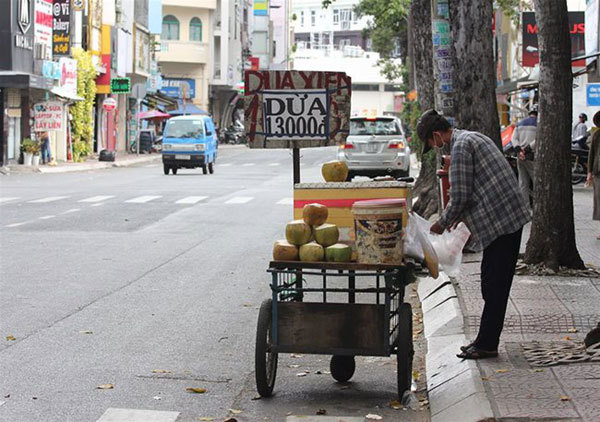 As HCMC is practicing social distancing, Tran Kien Cuong, a resident of Soc Trang Province, sells a couple of coconuts between the morning and 2.00 p.m. each day. Cuong said that "Over the past two months, his family has not been able to pay home rentals due to sluggish sales, while his wife and son have lost their jobs. Luckily, the owner of the boarding house has not urged him to pay the rentals, while giving his family some food."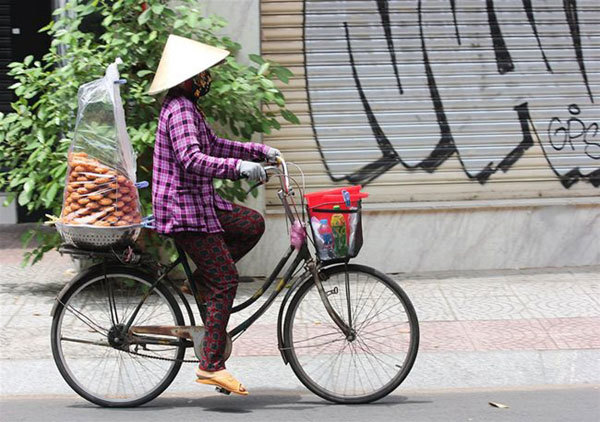 Nguyen Truc Quynh, who resides in the Mekong Delta province of Tien Giang, rides over 30 kilometers a day to sell banh cam, deep-fried glutinous rice sesame balls. "Though I wear a face mask, people are afraid of Covid-19 infection, so they seldom buy the snack, leading to sluggish sales," Quynh said, voicing concerns over her financial situation in the coming time.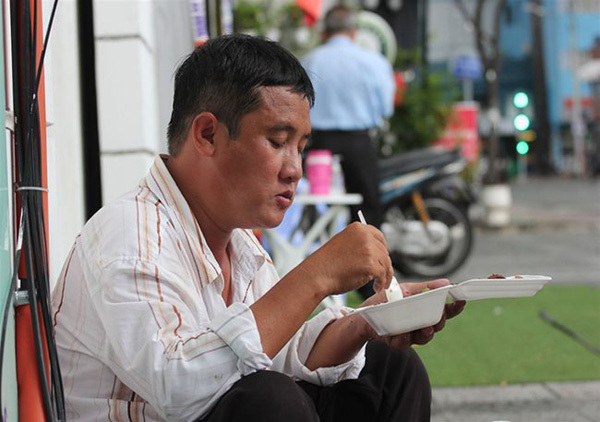 Vi Van Hoang, a resident of Ben Tre Province, eats rice given by a charity. Hearing a representative of the charity saying: "We will return tomorrow, so you should be here to receive the rice" made Hoang emotional amid the hardship.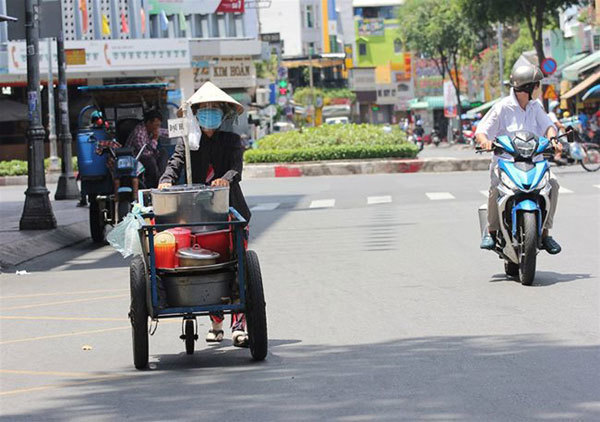 Nguyen Be Nam, a resident of Hau Giang Province, each day pushes her cart to several streets in the city which are now empty due to Covid-19 for selling tofu served with liquid sugar, or tau hu nuoc duong. Fortunately, Nam has been allowed to stand in front of a house of a person for sale as the weather is hot while the premises have yet to be used.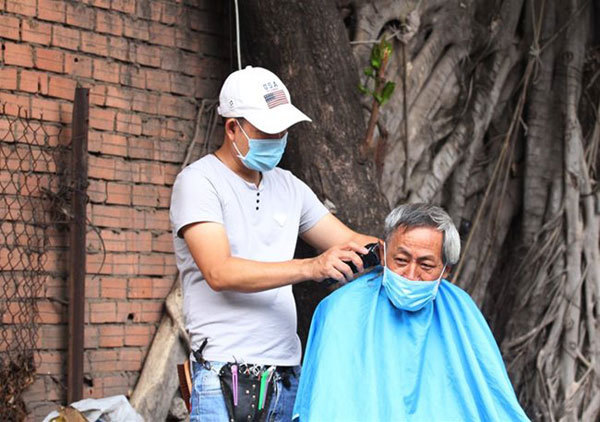 Truong Van Hiep, a resident of Dong Nai Province, offers free haircuts to low-income workers while his barbershop is closed due to Covid-19.
Source: SGT

So far, a total of 459 Covid-19 patients have been detected while they were using medical services at 55 of 130 hospitals in HCM City.