Wanted man arrested when serving as law official

They say judge not lest ye be judged, but what about a suspected criminal judging themselves? It almost happened in northern Vietnam.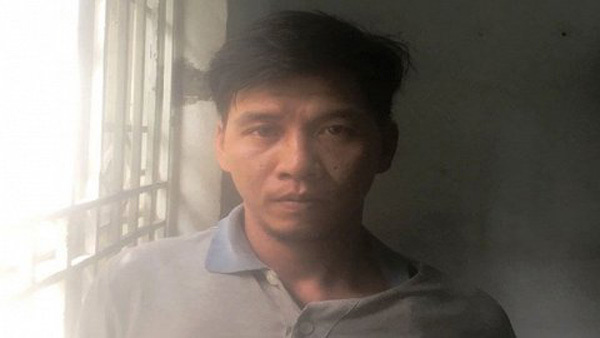 Nguyen Quang Huy. Photo Hanoinews
Nguyen Quang Huy, residing in northern Hoa Binh Province's Cao Phong District, has been arrested after being wanted by local police for 26 years.
Huy has been charged with sabotaging construction works related to national security.
While the apprehension of a wanted criminal would normally be good news, local police and residents are shocked it was Huy that was arrested, given his stature in the community.
That's because Huy was the secretariat of Cao Phong District People's Court and was about to get promoted to judge when he was detained.
Colonel Pham Hong Tuyen, director of the provincial Police Department, said Huy had been wanted since 1993.
Huy, together with four accomplices, was accused of sabotaging a construction work in the Hoa Binh Hydro-electric Plant.
His four accomplices were arrested and put behind bars while Huy managed to flee.
However, somehow Huy returned home and applied for a job at the district's People's Court without being discovered or caught.
After a long time working with good performance, Huy was appointed secretariat of Cao Phong District People's Court. He was then trained to become a judge.
While carrying out a background check ahead of his promotion, Huy was found to have an arrest warrant.
Local police decided to detain the man immediately as they feared he could flee again.
Huy's wife told local media that the family was in shock about the incident and said she would send a petition to clarify what was happening to her husband. — VNS

The police in the central city of Danang have detained five Chinese wanted for gambling.  

A wanted Chinese suspect was arrested by border guards at the Lao Bao international border gate in the central province of Quang Tri on September 6.