Vietnamese expatriates donate VND3 billion more to COVID-19 fight
Minister of Foreign Affairs Bui Thanh Son on October 8 handed over VND3 billion donated by Vietnamese expatriates abroad to the Vietnam Fatherland Front to support the National COVID-19 Vaccine Fund and the ongoing fight against the virus.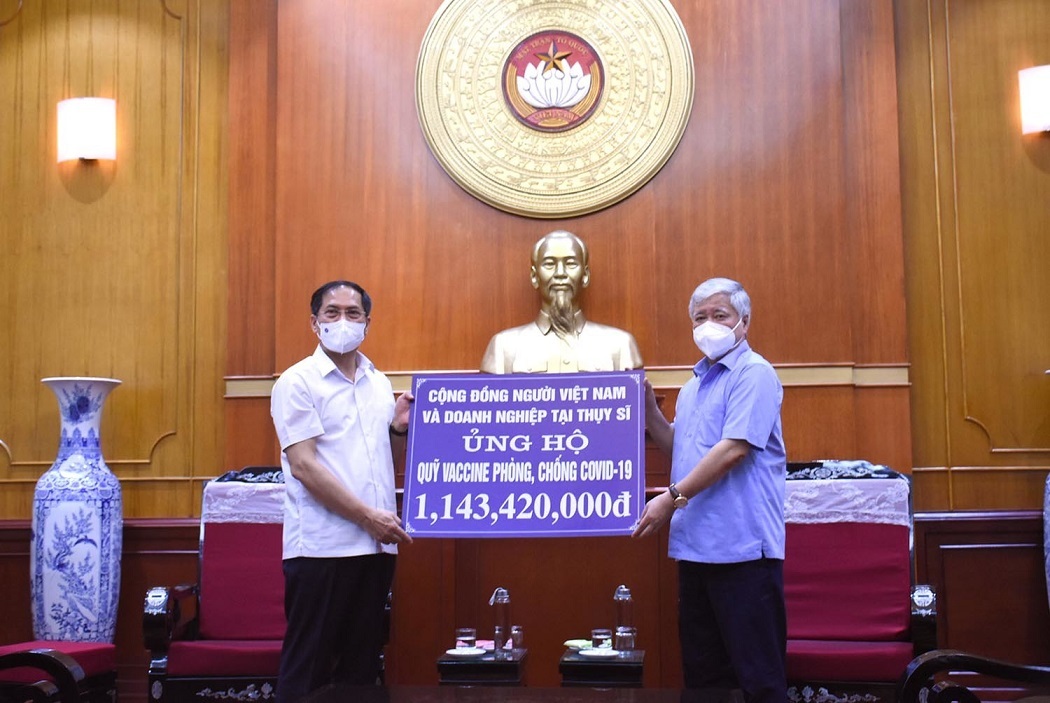 Vietnamese people residing abroad have so far contributed VND29 billion to COVID-19 vaccine fund.
The money was raised by Vietnamese people and businesspeople living in China, the United Kingdom, Israel, Japan, Switzerland, Mozambique, Egypt, New Zealand, Ukraine, and Cambodia.
Addressing the event, Minister Son thanked Vietnamese expatriates abroad who despite their difficulty have upheld the tradition of solidarity and mutual assistance by raising funds to support their compatriots at home.
In his reply, Do Van Chien, President of the Vietnam Fatherland Front Central Committee, highly appreciated Vietnamese expatriates' wholehearted support, noting that the COVID-19 fight would not be successful without assistance from their contributions.
The Vietnam Fatherland Front will openly allocate the donation to those in need, he assured.
The same day, the Vietnam Fatherland Front also received VND300 million from Daikin Air Conditioning Vietnam to support the COVID-19 vaccine fund.
Vietnamese expatriates have so far raised by VND29 million in support of the COVID-19 fight in the country.
Source: VOV

Lawyer Vo Duc Duy, a Vietnamese national in the US, and his colleagues have expressed their wish to present 50,000 vials of Moderna COVID-19 vaccine to Ho Chi Minh City which is being hit hard by the pandemic.