Vietnam receives 50,000 more Remdesivir vials against COVID-19
A Malaysian Airlines plane carrying 50,000 vials of Remdesivir, a much-sought-after drug to treat COVID-19 globally, touched down at Tan Son Nhat International Airport in Ho Chi Minh City late August 21.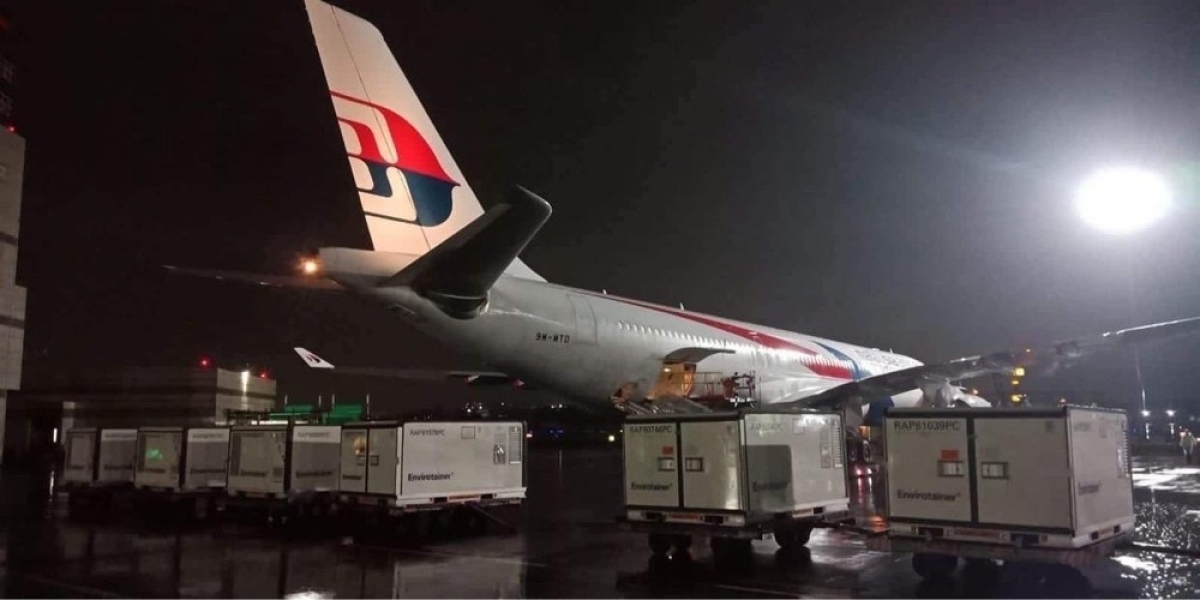 Another 50,000 vials of antiviral Remdesivir for COVID-19 treatment have arrived in Vietnam
The shipment is part of the 500,000 Remdesivir vials Vingroup, a leading Vietnamese multisectoral conglomerate, has imported from India and donated to the Ministry of Health for emergency treatment of COVID-19.
Remdesivir is a broad-spectrum antiviral drug, manufactured by India's Cipla Pharmaceutical Company with permission granted by US-based Gilead Sciences, the developer of the drug.
The drug was approved by the US Food and Drug Administration (FDA) to treat COVID-19 patients from October 22, 2020.
Remdesivir, which is said to shorten treatment time and speed up recovery in critically ill patients, has been included in the treatment protocol by 50 countries such as the US, the EU, Australia, Japan, Singapore, and India.
The drug is used for moderate and severe COVID-19 patients according to the instructions in the treatment protocol of the Ministry of Health.
With a total of 500,000 vials, the above drugs are capable of supporting the treatment of about 80,000 to 100,000 COVID-19 patients in Vietnam.
Earlier, Vietnam received 70,000 vials of Remdesivir which were distributed to many medical facilities in provinces and cities to treat COVID-19 patients.
Source: VOV

The Government has agreed to choose contractors for the purchase of another 20 million doses of the Pfizer Covid-19 vaccine, instead of organizing competitive bidding.