Vietnam now has 6 units to test SARS-CoV-2

The Ministry of Health has decided to allow the Hue Central Policlinic and the HCM City Hospital of Tropical Diseases to perform tests for SARS-CoV-2 that causes the ravaging acute respiratory disease (coronavirus - COVID-19).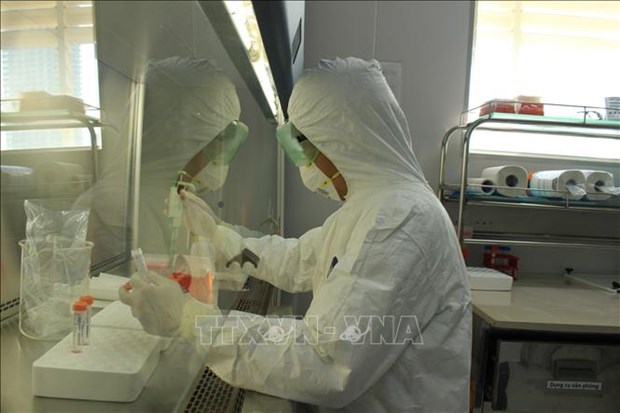 A health worker at the Pasteur Institute of Nha Trang in Khanh Hoa province
This brings the total establishments allowed to do the job to six in the country, and the ministry is considering to let others do the same in the time to come so as to make it around 30.
The ministry has been ordering its affiliates to make thorough preparations in terms of material infrastructure, equipment, personnel and chemicals so as to cope with the COVID-19 epidemic.
Besides, it has also asked relevant ministries to stand ready to provide support in case of need.
So far, Vietnam has conducted tests on 1,320 samples, with 16 coming out positive and the rest negative for the virus./.

About 30 laboratories across Vietnam are capable of testing for COVID-19 at present, according to the Ministry of Health (MoH).

HCM City wants the Hospital of Tropical Diseases to test people with suspected symptoms of coronavirus infection and announce the results instead of sending samples to the Pasteur Institute for testing.