Vietnam needs 150 million doses of Covid-19 vaccines in 2021
Vietnam has negotiated to buy 60 million doses of vaccines and needs an additional 90 million doses, said Minister of Health Nguyen Thanh Long at a meeting on February 19.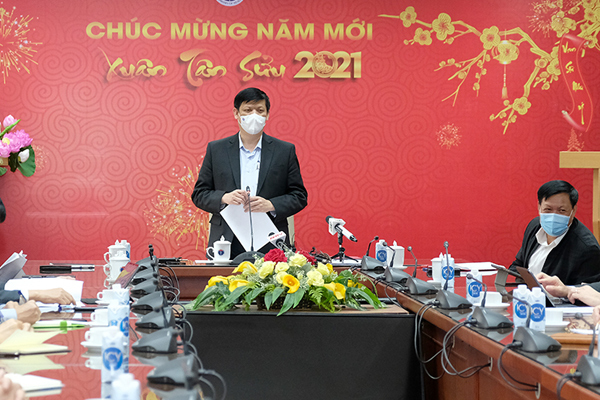 Minister of Health Nguyen Thanh Long
He said that the Politburo's viewpoint is to have enough vaccines for the people so every citizen has access to a vaccine.
According to Minister Long, to have enough vaccines, Vietnam needs 150 million doses (70% of the population) this year. The COVAX program has committed to providing Vietnam 30 million doses by 2021, mainly for the second half of the year, while AstraZeneca has also committed to supply 30 million doses to Vietnam.
"So, in total, we have 60 million doses of vaccine in 2021. The ministry is actively negotiating with other companies such as Pfizer and Moderna, and with Russia and other countries to have more vaccines," he said.
Regarding the use of vaccines, he said that Vietnam would comply with the World Health Organization (WHO) recommendations and legal provisions related to infectious disease prevention, with priority given to epidemic-hit areas and those at high risk. The Ministry has sent a report on this issue to the Government.
To enable early import of vaccines, the Ministry of Health will implement rapid licensing, under which all related procedures must be completed within five days.
"We encourage units that have vaccine sources to discuss and coordinate closely with the Ministry of Health on the import of vaccines for the people," said Minister Long.
He emphasized that the Politburo has given specific directions and the Government will also issue specific instructions on the issue, in an effort to enable people to access vaccines.
Thuy Hanh

Prime Minister Nguyen Xuan Phuc has ordered the health sector to conduct all necessary measures to make COVID-19 vaccines available in Vietnam this month either through purchasing or from UN organisations.