Vietnam has received 147.5 million vaccine doses: Health Ministry
From March to December 3, Vietnam received 147.5 million Covid-19 vaccines. The Ministry of Health (MOH) has allocated 140.5 million doses in 95 campaigns through the country.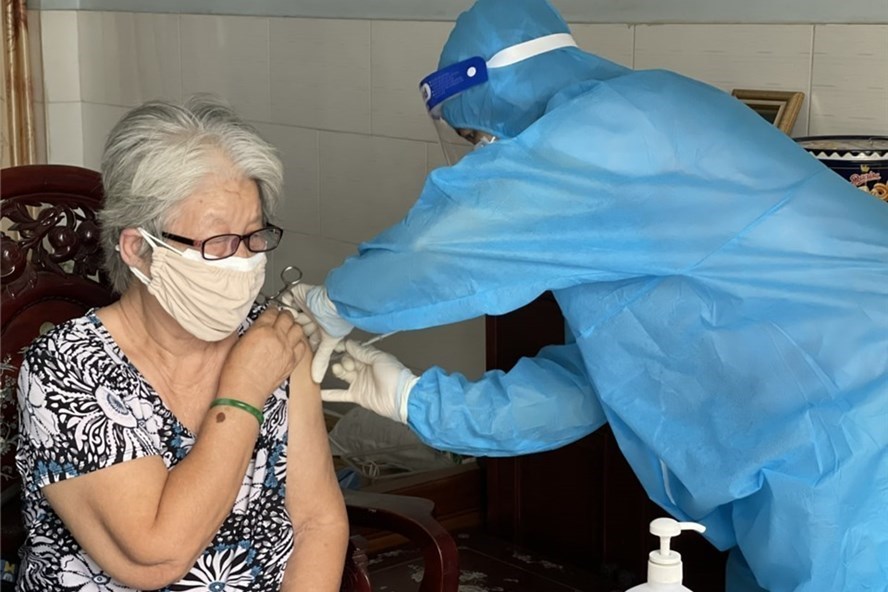 This included 48.7 million doses of AstraZeneca vaccine, 43.4 million of Pfizer and Moderna, 48.7 million of Sinopharm, 5.1 million of Abdala and 1.5 million of SputnikV.
Of the 147.5 million doses of vaccines, 68.9 million have been bought with money from state budget (23.3 million doses of AstraZeneca, 20 million Pfizer, 20 million Sinopharm, and 5 million Abdala from Cuba and 400,000 Abdala from Hungary).
Meanwhile, 33.2 million doses were from the Covax program, 18.6 million from other Governments' aid, and 26.9 million from business sponsors.
To date, MOH has carried out 95 vaccine allocation campaigns with a total of 140.5 million doses. The remaining 7 million doses are undergoing quality inspection procedures before distribution.
Regarding vaccination results, as of the end of December 3, Vietnam had given 127 million jabs, an increase of 988,857 over the day before, or 90.4 percent of vaccines allocated. This included 73.2 million first doses and 53.7 million second doses.
Localities are making every effort to speed up immunization to give the first shot to everyone eligible and the second shot for those who have had the first dose.
More than 121.7 million doses have been given to people 18 years old and over, including 69 million first shots and 52.7 million second shots. More than 95.6 percent of people aged 18 and over have had at least one shot and 73.1 percent have been fully vaccinated.
The figures are 91.5 percent and 66.4 percent, respectively, in the north, and 99.1 percent and 82.8 percent in the south.
Fifty-nine out of 63 cities and provinces have more than 80 percent of population (aged 18 and over) with at least one shot, of which 28 cities and provinces have more than 95 percent.
The remaining four out of 63 cities and provinces have nearly 80 percent of the population with one shot, including Yen Bai (73.4 percent), Ha Giang (77.3 percent), Cao Bang (78.6 percent) and Nghe An (78.7 percent).
To date, 54 out of 63 cities and provinces have over 50 percent of their population fully vaccinated. Of that number, 34 cities and provinces have over 60 percent. The localities with coverage of more than 90 percent are Hanoi, Hai Phong, Quang Ninh, Dien Bien, Khanh Hoa, Ba Ria – Vung Tau, Dong Nai, Long An, Lam Dong and Ca Mau.
Forty-nine cities and provinces are organizing immunization campaigns for children aged 12-17 with 5.2 million doses given. 
Ngoc Trang

Prime Minister Pham Minh Chinh on December 5 asked the Ministry of Health and relevant agencies to examine the possibility of giving children aged 5 and above vaccine shots against COVID-19.

Pfizer is continuing its research and if it finds the vaccine quality to be stable, it may submit dossiers to appropriate agencies to apply for a shelf-life extension to 12, 18 or even 24 months.