Vietnam aviation authorities propose closing Van Don airport until March 3
To prevent the spread of Covid-19, the Civil Aviation Administration of Vietnam (CAAV) has proposed closing the Van Don International Airport in Quang Ninh province until March 3.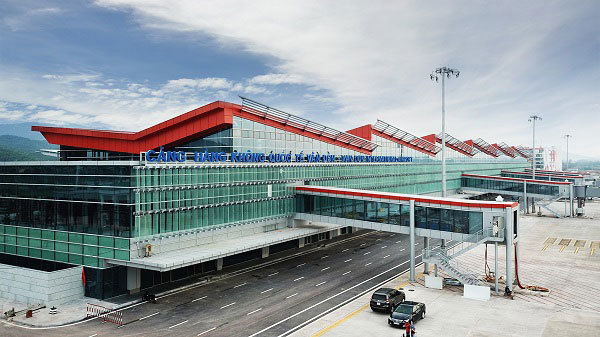 Quang Ninh-based Van Don International Airport.
Previously, the Ministry of Transport on January 28 decided to close down the airport for 15 days (until February 13) after locally transmitted cases of COVID-19 related to the airport's staff were confirmed.
On February 5, CAAV proposed closing the airport until February 21, instead of February 13, which was approved by the Ministry of Transport.
In the latest news, CAAV Head Dinh Viet Thang has proposed that the Ministry of Transport extend the closing time to March 3, in the context of the complicated development of Covid-19 in the country.
The Ministry of Transport will consider extending the closing time of Van Don airport based on the developments of Covid-19, said a representative of the Ministry of Transport.
Vu Diep

Cai Bau island in Van Don district, Quang Ninh province has been put under temporary lockdown as from 0:00 on February 2 in order to prevent the spread of the COVID-19 pandemic.