University operations must follow the law

Doctor Le Viet Khuyen from the Ministry of Education and Training talks to Giáo Dục Việt Nam newspaper about the development path for tertiary education in Vietnam.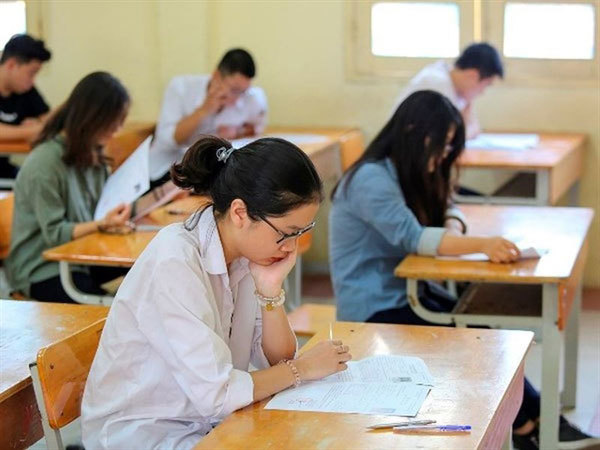 Illustrative Image. —giaoduc.net.vn
What are the guidelines for the establishment of a school council at a university?
Any university that wants to establish its own school council should follow five conditions.
First, the university should establish its social responsibilities and gain autonomous status. Coupled by that, the number of council members should be evenly distributed between non-school members and school staff. Council members who are not school staff should not receive financial support from the school. Last but not least, there should be no age limit for council members.
Second, school councils should only be established in schools under the management of the Ministry of Education and Training.
Third, there should be a clear definition between the role of the school Party organisation and the school council versus the principle and management board.
Fourth, the structure and personnel of the council must be decided by either the central Government or the local government.
And fifth, the council should be the sole school representative working with the community or other agencies.
What are the differences between for-profit and not-for-profit private universities?
First, let's talk about private universities operating for a profit.
In these universities, the shareholders hold the power and have the right to intervene in the university's operations. They also hold high positions on the boards. The university staff, from the principle to the lecturers, are all employed by the shareholders.
Second, for not-for-profit universities.
There are 4 things we need to address here.
They are usually established by a social organisation, a professional association, an economic entity or private investor. They use their own money to build the university and run it. When the university is up and running, it is transferred to a group of representatives from society to run and manage it.
The nature of a not-for-profit means if a school council is established, it will only have an advisory role without any teeth, like all public universities.
A school council should be a management organisation which has authority over the university. The council should be the sole representative if the owner agrees to transfer the representative rights to the public.
The council does not directly interfere in the daily affairs of the management board.
Finally, all members of the council receive a monthly sum of money – which is equal to the interest rate of Government bonds. What's more important is that the money they have contributed to establishing the university is guaranteed.
Whatever the circumstances, school councils at all universities are subject to the State management agency.

Countries, in order to develop, need elite universities, schools which produce outstanding talent for the society.

The Revised Law on Tertiary Education (aka Law No.34), came into effect on July 1, 2019. However, until now, there is no guiding decree to materialize the law. Being
VNS