Ten Vietnamese returnees infected with SARS-CoV-2
Ten Vietnamese citizens returning from Russia, Japan, and Germany have been diagnosed with the SRAS-CoV-2 virus that causes the COVID-19 disease, the Ministry of Health said in its 18.00hrs update on April 25.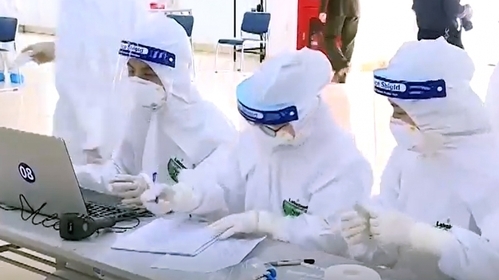 They were all placed in quarantine as soon as they arrived at airports in Hanoi, Khanh Hoa and Da Nang.
The patients tested positive during their stay in concentrated quarantine facilities, thus posing no risk to the community, said the MoH.
Following positive tests, the patients were transferred to health facilities for medical surveillance and treatment.
Vietnam has so far recorded a total of 2,843 coronavirus infections, including 1,516 recoveries.
Thirty-five patients, who also suffered from other underlying illnesses, have died of the disease.
The MoH recently warned about an imminent threat of a new coronavirus outbreak in the community as an increasing number of people residing in COVID-19 ravaged Cambodia is seeking to illegally cross the border into the country.
Results of genome sequencing by the Ho Chi Minh City Pasteur Institute show 85.7% of the infected returnees from Cambodia had variant B1.1.7 of the UK and 14.3% carried variant B.1.351 of South Africa. Both variants are said to be more transmissible than the predecessor lineage.
VOV

Director General of the General Department of Preventive Medicine Dang Quang Tan has mentioned three reasons for Vietnam not yet accepting "vaccine passports".