'Super-girl' wins two prestigious scholarships
After high school graduation, Do Thuy Linh won two prestigious scholarships to study at Japanese and Dutch universities.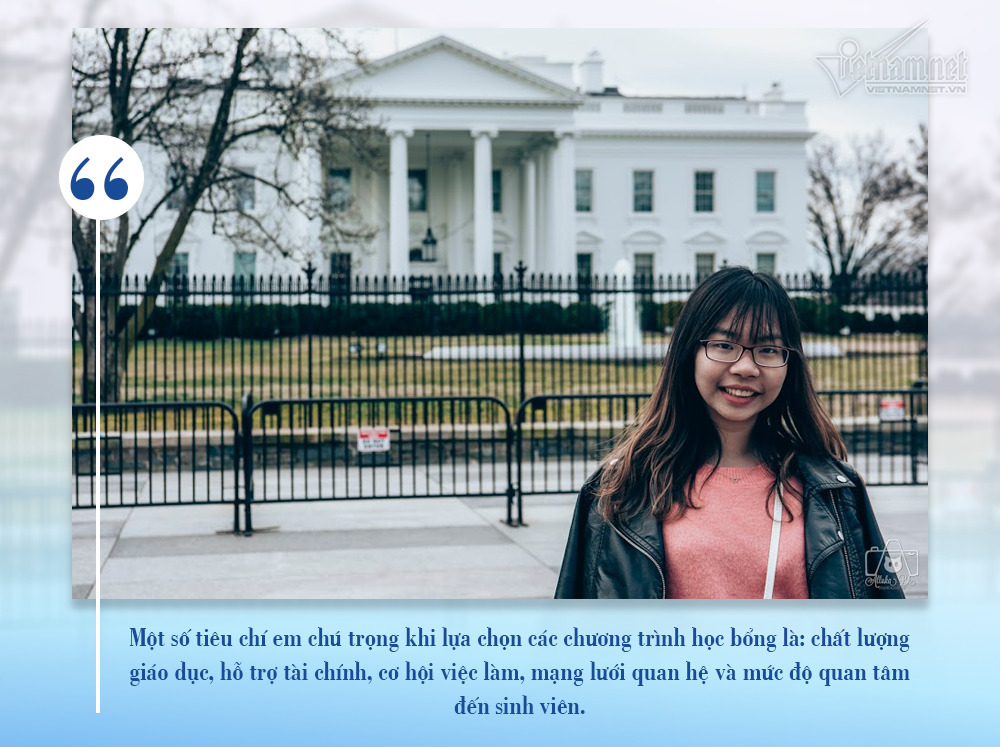 Do Thuy Linh
In 2013, Linh, as an 11th grader majoring in biology at the Hanoi-Amsterdam High School for the Gifted, entered the Intel International Science & Engineering Fair in Arizona and won fourth prize.
With the achievement, Linh had the right to enroll in some universities in Vietnam without having to attend entrance exams. She decided to apply to the Hanoi University of Pharmacy, which was her choice, and Hanoi Foreign Trade University, which was her mother's choice.
But the former school rejected Linh's application, while the latter accepted.
"The economics major chose me," Linh recalled.
She did well at school with a GPA of 4.0 and won a scholarship. But she did not feel truly happy.
She participated in many extracurricular activities, which helped her go out of her 'safe zone' to pursue her dreams. The event that made her take a daring step to return to biotechnology was the 2015 science summer school. She was sure that she had a great passion for biotechnology research.
When she became a second-year student, she began applying for scholarships to study abroad.
In 2016, Linh left Vietnam for Japan to study at Kyushu University with a MEXT full scholarship granted by the Japanese Government. In August 2020, she left for the Netherlands to study for a master's degree with an Erasmus Mundus scholarship.
Linh said Japan was a perfect choice for her university education. After she obtained a bachelor's degree, Europe, with a different culture and environment, was where she wanted to live for two years.
Pursuing the goal of using basic biology research results for new medical methods for cancer patients, Linh registered in the IMIM (Erasmus+ International Master in Innovative Medicine) course.
IMIM is an excellent master's program, taught in English, that focuses on educating transnational biomedical scientists.
The first year in the Netherlands helped Linh expand her professional knowledge, while during the second year in Sweden, she had opportunities to spend internships at the world's leading pharmacy firms.
"Learning is the way for me to grow," she said.
There are four 'know-hows' that, according to Linh, led to her success – taking the initiative, managing her time, not being afraid of making mistakes, and balancing and enjoying life.
Linh now has many opportunities. She can apply for graduate programs at pharmacy firms such as Novo Nordisk and AstraZeneca. And she could also study for a doctorate with a Marie Curie Fellowship or join biomedical startups. 
Ngan Anh - Phuong Thu

Children of policy beneficiary families in the Mekong Delta province of Dong Thap received 100 scholarships valued at VND1.5 million each and 100 gift sets, including notebooks, cake, and necessities, from generous donors on Saturday, December 26.

As an excellent student at the Tran Phu High School for the Gifted in the northenr port city of Hai Phong, Hanh An thought she would study at an architecture or technology school. But she unexpectedly 'drifted' to Canada and then to the US.