Standard set helps lift hospital quality

Dr Luong Ngoc Khue, director general of the Administration of Medical Service, Ministry of Health, talks to Vietnam News Agency about how hospital quality standards improved healthcare after being introduced in 2012.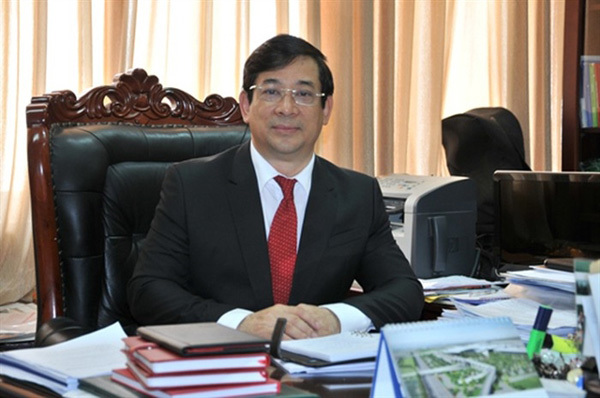 Dr Luong Ngoc Khue, director general of the Administration of Medical Service, Ministry of Health.VNA/VNS Photo
Last year marked the seventh year the Vietnam Set of Hospital Quality Standard was in actions. Have hospitals been able to reach those standards?
The set of 83 quality standards have gradually become the new norm for the country's healthcare system over the last seven years. Though criticised as being vague and unpractical at first, the standards are now welcomed at most hospitals and are seen as high goals for hospitals to achieve.
After the standard set was implemented, many hospitals have changed for the better, with, for example, better patient reception, more greenery as decoration and much cleaner restrooms. Several private hospitals and the non-insurance high-quality service departments of a few public hospitals even managed to reach international standards. There are currently four hospitals having their quality recognised by the US-based Joint Commission International.
Clinical services were also improved through time. National-level hospitals have exchanged nearly 2,000 cutting edge techniques to satellite hospitals of which 85 per cent later reported a decrease in the number of patients having to be transferred to bigger hospitals for treatment.
Notably, several techniques to transplant heart, liver, kidney or cornea were widely carried out in many hospitals.
How important is hospital quality assessment to develop the healthcare system?
Hospital quality assessment is very important for patients to make their choice of hospital. Hospital quality also serves as a reference to calculate medical fees and service packages of insurance companies. In general, having the pros and cons of a hospital pointed out will help improve its quality for the sake of the patients.
The set of 83 quality standards is a benchmark for a hospital to see where it is now and how well it is doing.
Could you share the results of the hospital quality assessment in 2019?
We found that many hospitals were very competitive regarding services and they truly cared about improving their quality. They tried to conform to patient-friendly criteria like better hospital interiors, offering guidance for patients and strictly upholding confidentiality.
On the other hand, many still struggled to control hospital infections, to use technology in operations and offer better nutrition to their patients. Several hospitals were found overloaded with small-sized infrastructure which really undermined their efforts to improve services.
We also noticed a few Departments of Health rated hospitals in their locality as very high, at four out of five stars for example. If the hospitals are really that good, they had better be the best. But otherwise, it will be bad for hospitals and patients.
So will the Ministry of Health make any changes in assessing hospitals this year?
We are expecting to add new criteria on infectious diseases, antibiotic resistance and nursing practices in 2020.
The health ministry will also set up a Quality Assessment Council and independent assessment units to have separate organisations objectively measure hospital quality. VNS
HCM City has invested extensively in smart healthcare development, with a focus on healthcare big data platform and the use of information technology in hospital management and expertise management.

Improved healthcare services, especially for emergency treatments, have helped attract more foreign patients, including expatriates living and working in Vietnam, travellers and visitors.