Remdesivir delivered to COVID-19 hotspots in Vietnam
The Ministry of Health (MoH) on August 17 distributed 30,000 vials of Remdesivir, a broad-spectrum antiviral medication, to intensive care unit (ICU) centres and eight localities in the south to assist them with the COVID-19 fight.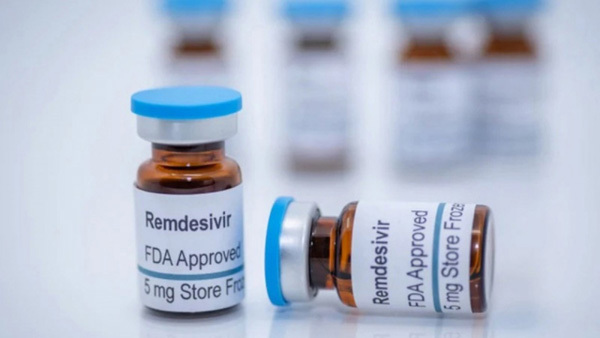 Remdesivir, a broad-spectrum antiviral medication approved by the US Food and Drug Administration, has been much sought after worldwide to treat COVID-19. 
This was the second time the MoH has delivered the drug to treat patients infected with the SARS-CoV-2 virus. On August 8 Ho Chi Minh City, the largest coronavirus hotspot in Vietnam, received 10,000 vials of the drug.
The Remdesivir rollout is part of the 500,000 vials that Vingroup, a leading multisectoral conglomerate of Vietnam, has purchased from India and donated to the MoH to treat COVID-19 patients.
Another 330,000 vials of the drug are set to arrive in Vietnam by the end of August 2021.
Remdesivir, which was approved by the Food and Drug Administration of the United States, proves to shorten the recovery time and drastically reduce the mortality rate among critically ill patients.
The much-sought-after drug has been used in 50 countries and territories worldwide, including the US, European Union states, Australia, Japan, Singapore and India.
Remdesivir is manufactured by India's Cipla Pharmaceutical Company with permission granted by US-based Gilead Sciences, the developer of the drug. The drug is used for treating COVID-19 patients with moderate and severe symptoms.
Vietnam has recorded approximately 9,000 new coronavirus cases daily during the past few days, mostly in the south. On August 17, an additional 9,605 infections were recorded, with Ho Chi Minh City and Binh Duong registering 3,559, and 3,332, respectively.
The MoH has put into operation ICU centres in the southern region to treat severely ill patients and reduce the mortality rate.
More than 6,100 patients have died of COVID-19 and other underlying illnesses such as hypertension, diabetes (type II) and multi-organ failure in Vietnam.
Source: VOV

The first 50,000 vials of Remdesivir from India arrived in Tan Son Nhat Airport, Ho Chi Minh City on Thursday (August 5) and another 40,000 vials arrived on Friday night.