Quang Ngai wants to build an international airport on Ly Son island
The central province of Quang Ngai has proposed building an airport with a 2,400m runway on Ly Son island to serve 3-3.5 million passengers per year.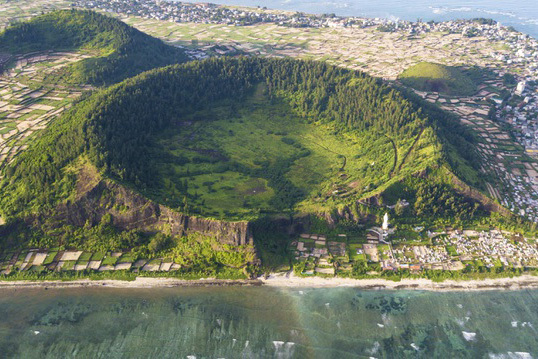 Overview of Ly Son island. Photo: Bui Thanh Trung
According to the local government, the construction of such an airport will help attract strategic investors to develop prime locations full of tourism potential in the province, such as Ly Son Island.
The biggest obstacle to attracting investors to develop sustainable tourism on Ly Son Island, according to the local government, is poor transport connections. Currently, visitors can come to Ly Son only by waterway.
This is also the only obstacle to tourism development in particular and economic and social development of Ly Son in general. Therefore, the People's Committee of Quang Ngai province has asked for the Prime Minister's approval for the construction of Ly Son International Airport under the BOT (build-operate-transfer) mode.
At the same time, the province asked the Ministry of Transport to add Ly Son International Airport to the master plan on the development of Vietnam's airports in the period of 2021-2030, with a vision to 2050.
It is expected that Ly Son airport will be an airport of level 4C, with a 2,400m runway for A320, A321 and equivalent aircraft. The airport would be located in An Hai commune.
Le Bang

Many provinces have proposed building their own airports, but if there are high-speed rail routes, many people will not choose to fly a 300-500km distance.

Following numerous requests made by localities nationwide to the Ministry of Transport about their desire to build airports, concerns have been raised by the public and economic experts regarding their feasibility and economic efficiency.