Provinces to have right to select learning material in schools

Nguyen Xuan Thanh, director of the Renewal of General Education Project under the Ministry of Education and Training, speaks about giving provinces the option of deciding which textbooks they use in schools.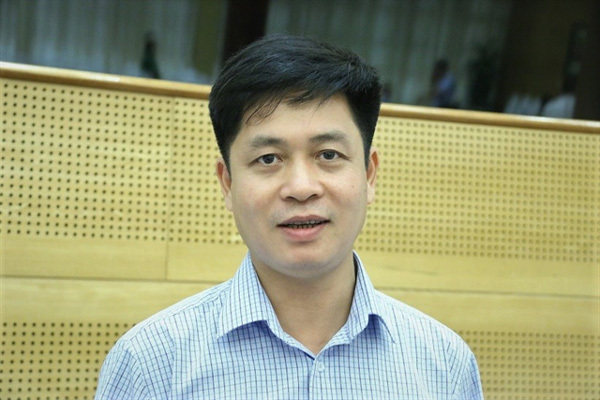 Nguyen Xuan Thanh, director of the Renewal of General Education Project.
How do you respond to the 2019 Law on Education which will allow each provincial People's Committees to decide on what textbooks are used in their schools?
The Law says provincial People's Committees have the right to make their own decisions on which set of school textbooks are used in their provinces, in line with a decision made by the Ministry of Education and Training (MOET).
To help make the law a reality, the ministry has been developing guidelines to help each province and city find a suitable solution.
This is the first time People's Committees have been authorised to choose which sets of textbooks they use. If they decide they have made a bad choice, will they be allowed to change it?
When new textbooks are brought in it takes time for teachers and students to get used to them. After a period of time they will be able to then make their own assessments on them and compare them to the old sets of textbooks they used. All the material has been carefully appraised and evaluated by experts before receiving approval to be used in schools. However, the problem here is that are these sets of textbooks appropriate or not? This is a question we need an answer for.
The easy way to do that is seeing how they are received by teachers and students in the classroom. That's why we need to be flexible about what materials students are learning from. It's the same for the school curriculum. If we feel the need to change something to make it better, we should do it. As a result, we can make adjustments to previously approved text books. Of course, before making a final decision on any adjustments to the textbooks, we must conduct opinion polls among teachers and People's Committees to hear comments or suggestions.
By so doing, all the teaching staff and students will have opportunities to give their comments/suggestions on the new textbooks they have been using.
What progress has been made on drafting the circular on the selection of textbooks, and when will it be made public?
At present, the final draft of the circular is being completed. When it is finished we'll post it online for people to read and give feedback. This is required by Vietnamese law. After that we will make some changes to the draft circular and then submit it to the Minister of Education and Training. We hope local authorities nationwide will have sufficient time to make their own decisions on which sets of textbooks they want to use.

 National Assembly deputies are still arguing about the 'one program, many sets of textbooks' principle they approved five years ago.

Beginning in the 2020-2021 academic year, the new general education program will be applied throughout the country. MOET has begun receiving applications for textbooks compiled by organizations and individuals.
VNS/Tuoitre