Prime Minister approves VND2.15 trillion plan for road camera installation
Prime Minister Nguyen Xuan Phuc has approved a plan on investing in road camera installation to serve security and order and handle administrative violations.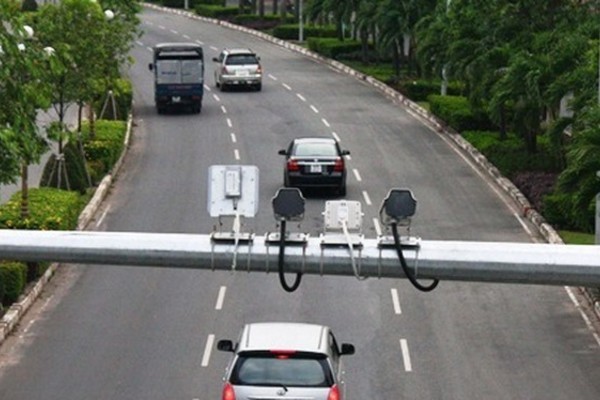 The Information Center of the Traffic Police Department will be upgraded.
Under this scheme, Hanoi and Ho Chi Minh City will be given priority in building a modern monitoring system to connect and share data; and apply information technology, management and data transparency.
For newly built highways, the camera system must be designed before the roads are put into operation, ensuring data interconnection, serving road monitoring and maintenance of the road management authorities, and detecting violations and crimes on the raod of the police force.
The plan aims to upgrade the Information Center of the Traffic Police Department, ensuring the connection of camera systems of units inside and outside the public security sector.
The plan proposes three projects that will be implemented during 2021 - 2025 with a total budget of VND2.15 trillion. The first project is to invest in the construction of a shared data center, serving connection and sharing of camera data, developed by the Traffic Police Department at a cost of about VND850 billion.
This data center will integrate with professional systems inside and outside the public security sector, especially with the transport and finance sectors.
There will also be a shared database management software for ensuring social order and safety and managing and operating traffic using artificial intelligence to automatically monitor license plates, smart traffic, and handle security and order violations.
The center will store all data recorded by cameras installed on National Highway 1A, other highways across the country and the camera systems in provinces to serve security and order surveillance as well as social safety and traffic management.
The two other projects aim to upgrade the Information Center and install surveillance camera systems for the traffic police forces of Hanoi and HCM City. Each project will be invested with about VND650 billion.
The highlight of these projects is the construction of a smart traffic control center to centrally manage all surveillance cameras; coordinate all traffic activities and automatically supervise security and order in Hanoi and Ho Chi Minh City.
The Transport Ministry was asked to add the monitoring camera system to the list of compulsory items in designing and building expressways and national roads in accordance with national standards.
US$1 = VND23,000
Thu Hang

Regarding the Ministry of Public Security's proposal to install cameras and impose fines for traffic violations on highways, experts said this should have been done a long time ago.