Police officer accused of taking bribe and framing man

A narcotics officer in Hanoi has been accused of taking a VND1 billion (US$43,500) bribe to entrap a man by planting drugs in his car.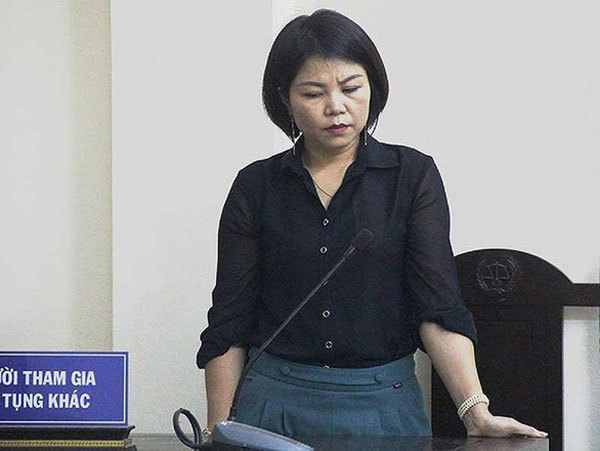 Former drugs officer Nguyen Thi Vung. — Photo tuoitre.vn
Former Senior Lieutenant Nguyen Thi Vung, 41, and the victim's ex-girlfriend, 37-year-old Nguyen Thi Van, were accused of illegal possession of narcotics and slander, police announced on Friday.
According to police, they attempted to frame 44-year-old Nguyen Van Thien, Van's boyfriend.
Van was the alleged mastermind behind the plot to plant drugs in Thien's car, and went to Vung for help.
Van agreed to pay Vung VND1 billion (US$43,500) for help putting her lover behind bars, reportedly due to jealousy over his romantic relationships with other women.
Drug possession is deemed a very serious crime in Vietnam, and just 100g of heroin or meth can lead to a life sentence or even the death penalty.
On October 21, 2016, Vung allegedly sent a man carrying the drugs to Van, which were then hidden inside the couple's car.
After having confirmed with Van the whereabouts of the drugs, Vung notified the Ha Noi mobile police force that there were narcotics inside Thien's car.
A week later, Thien was stopped by police while driving with Van. Police discovered four packs of heroin and meth in his car.
The police took the man into custody for a week, and released him afterwards as they could not find sufficient evidence to charge him with drug possession.
Thien, suspicious of his girlfriend, spied on her and managed to gather text chats between Van and Vung about their plan and records of their conversations.
The police, upon receiving the evidence, initiated an investigation into the case.
The two face almost certain jail time if convicted of drug possession.
The man supposed to have handed the drugs to Van, however, has yet to be identified.
VNS